Which Beef Cuts to Use
Ever wonder which beef cuts to use for your recipes? Here, blogger Jack Thompson, from BroBBQ, shares his insight with us. ( I added some of my own notes near the bottom.)

Jack's Guide To All The Cuts Of Beef
Like you, I once stood before an almost endless stretch of beef pieces; having an easy time reading their labels; but with no clue, which cuts tasted better for our recipes. Then, the ultimate question, where are all those cuts located on the cow?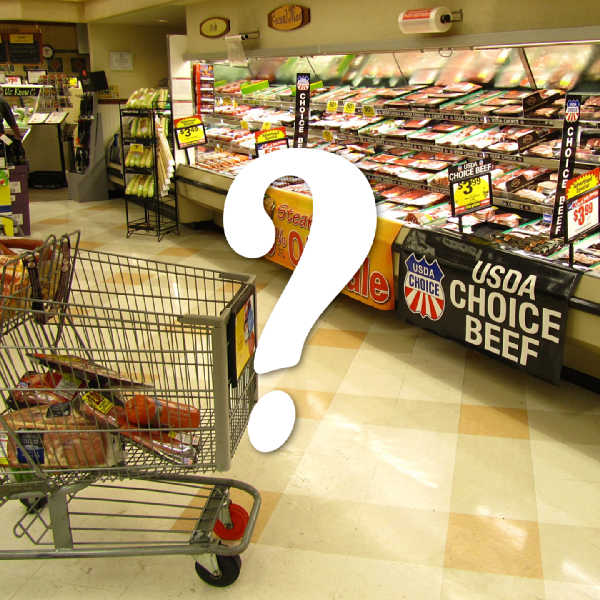 Beef is sectioned into eight (8) primal cuts by the American (USDA) standard determined by the structuring of bones, muscle, and flesh in a specific area of the cow. And also based on the functioning unit of the animal warranting more nutritious cuts than others and more expensive meat pieces than others.
Below, I explain the sections as known to be Brisket, Shank, Ribs, Loin, Round, Chuck, Flank, and Short Plate and further explain their breakdowns. 
Each of these primal sections mostly isn't sold to customers over the counters but cut into sub-primal units to give you the lump of ground beef, steaks, and filets used for your tasty burgers and syrupy grilled meats. 
Below, I explain the details of the eight (8) American primal cuts and their sub-primals just so that the next time you're meat shopping, you'll be making the perfect choices for your recipes.
On the other hand, while this grouping is American based, you will find that other countries have either more or fewer amounts of primals. To be more confusing, you might also notice the personal labeling butchers use to identify different cuts of beef.
There's something absolutely mouth-watering about having a German meat-and-potato dinner. Get Oma's revised collection of her favorites in German Meat Dishes.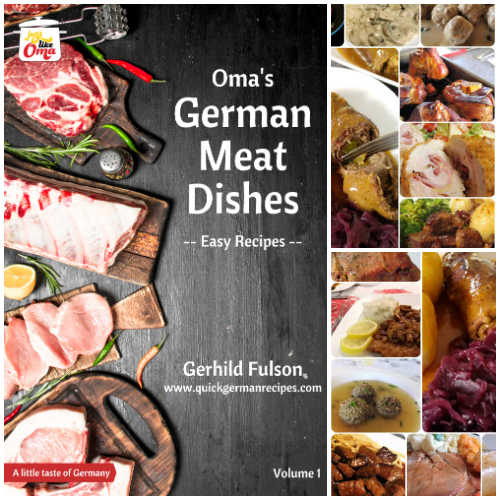 Take a peek at all Oma's eCookbooks. They make sharing your German heritage a delicious adventure!
Hence, this guide is written explicitly as a standard explanation for comfortable grasp, which is good to bookmark for easy referencing while shopping. 
Look at the entirety of the sections in two parts; the fleshy areas and bony areas. Plump pieces which are situated in the center of the cow mostly function the less hence the concentration of more meat and higher price. That is the loin and rib section. 
The bony areas around the legs and neck muscles, on the other hand, do the most work resulting in firmer muscles and tougher meats. So, this is why shanks are often cheaper than filet mignon or strip steak.
And the next time you are at the butchery, do not be dazed off by the gigantic hang of meat neither should you be confused by the butcher's names for meat pieces. 
Read BroBBQ's Beef Cuts Chart to be conversant with the primals and more confident on your next grocery shopping.

Thanks, Jack, for sharing the beef cuts info!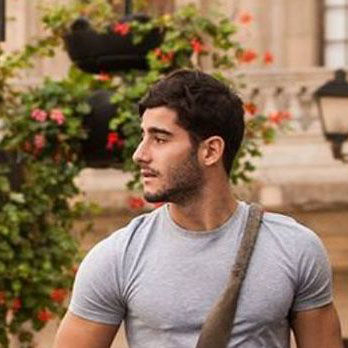 Taking BBQ's by the horn, Jack Thompson is most passionate about grills tearing into the nitty-gritty of turning every piece of food set off from blazing fires into a heavenly experience.
BroBBQ is his brainchild where he shares his love, experience, and knowledge about barbecues from the deepest finds to the tastiest makes.
Oma's Notes:
If you can't find the cut of meat in the meat section of your grocery store, don't give up. Check with the butcher if he/she can order in just what you are looking for. 

If you live outside of the States and Canada, the cut of meat may be called differently. Just take a look at Jack's infographic and point out to the butcher what you are wanting. As well, if you mention the method your recipe uses to cook the meat, the butcher may be able to give you alternative ideas to which cut to use. 
---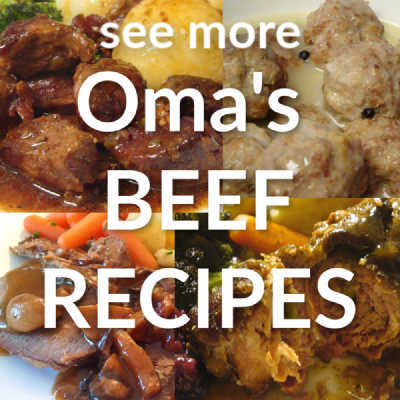 Leave a comment about this recipe or ask a question?

Pop right over to my private Facebook group, the Kaffeeklatschers. You'll find thousands of German foodies, all eager to help and to talk about all things German, especially these yummy foods. 
Meet with us around Oma's table, pull up a chair, grab a coffee and a piece of Apfelstrudel, and enjoy the visit.

Cheese Spätzle is a traditional German noodle dish. A sort of Germanized version of 'Mac & Cheese', only better! Käsespätzle - YUM!

This vegan German-style Leek and Lentil Stew with Potatoes (Linseneintopf mit Kartoffeln und Lauch) is my new favorite recipe. It's quick and easy to prepare, filling, and delicious.

This German streusel fruit tart, Obstkuchen mit Streusel, uses either fresh or canned fruit, such as apricots, peaches, cherries. A delicious treat, just like Oma bakes.
*  *  *  *  *
Pin this ...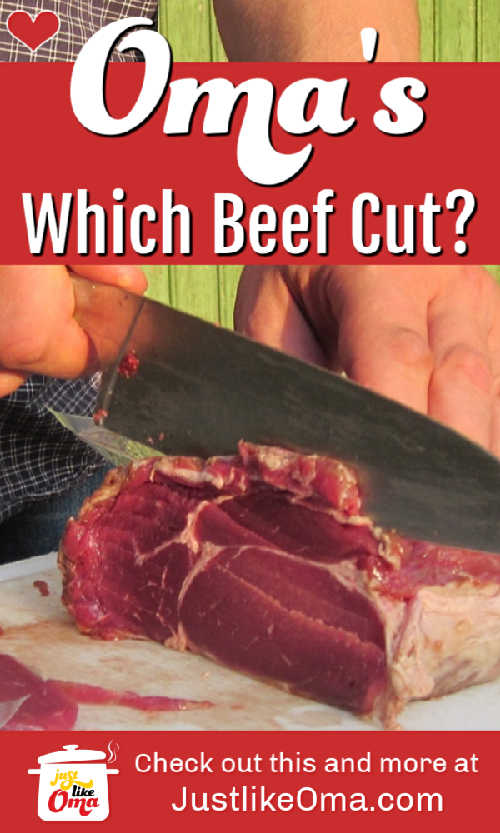 Words to the Wise
"Wisdom will multiply your days and add years to your life."
Proverbs 9:11 (NLT)