Best German Hamburger Recipe – Oma's Buletten (Frikadellen)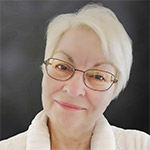 by: Gerhild Fulson  /  Cookbook Author, Blogger, German Oma!

This post may contain affiliate links, which means I'll receive a commission if you purchase through my links, at no extra cost to you. Please read full disclosure for more information.
Buletten, that's what I grew up with. It's the best hamburger recipe because, well, it's from Hamburg, and Hamburg's hamburgers are the real thing!
Called by many names in Germany, such as frikadellen, fleischklösse, fleischpflanzerl, klopse, hacksteak and buletten, this lowly piece of ground meat has very humble yet global beginnings.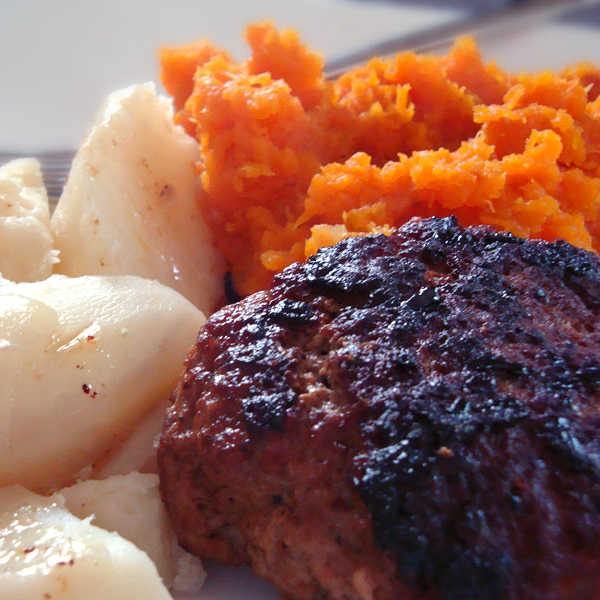 Where did Hamburgers originate?
Its assumed history is that in the 1200's, Genghis Khan's Mongols put small pieces of meat under their saddles as they rode. When it was meal time, the flattened meat would have been 'tenderized' and eaten raw. When the Mongols invaded Moscow in 1238, the Russians came to enjoy this meat, calling it 'steak tartare' (the Tartars were another name for the Mongols).
By the 15th century, this tenderized meat had spread through Europe and the Germans called it 'tartare steak'. By the 18th century, visiting sailors called it 'Hamburg steak' as they enjoyed it raw and sometimes cooked while they were in the port city of Hamburg.
In the 1850's, with the wave of German immigrants to the United States, the Hamburger steak went with them. For the boat trip, the meat would have been smoked and salted to last the voyage, and it was served between slices of bread.
Need that "all's good with the world" feeling? Comfort food will do that. Get your copy of Oma's German favorites in her Comfort Foods e-Cookbook.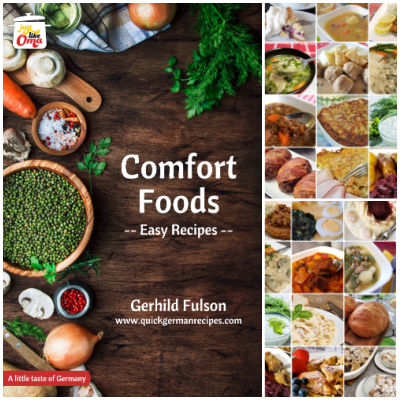 Take a peek at all Oma's eCookbooks. They make sharing your German heritage a delicious adventure!
In the meantime, the original hamburger was improved until Hamburg's Frikadelle was celebrated as the real thing. 
What is the difference between German hamburgers and American hamburgers?
These German meat patties are entirely different from the American hamburger. 
Often, American burgers are made with inferior or fatty ground beef. For Germans, a good cut of beef, pork and/or veal is used. 
Though the German one may look like a regular hamburger, it is deliciously different. Although breadcrumbs can be used as a binding agent along with the egg in the ground meat mixture, the most popular way to do this in Germany is to use stale rolls or bread.
Not only is this method a great way to use leftovers, but it gives a lighter texture to the finished meat patty. Rolling the uncooked meat patties in breadcrumbs before frying, gives a wonderful crust to the hamburger.
What type of meat to use for German hamburgers?

Although you can use just lean ground beef, the best is a combination of ground beef and ground pork. You can also add ground veal to the mix.
You may have noticed this is very similar to my quick meatloaf recipe, and that's because, when you have a great recipe, you try to make the most of it. In fact, I use the same recipe when making meatballs.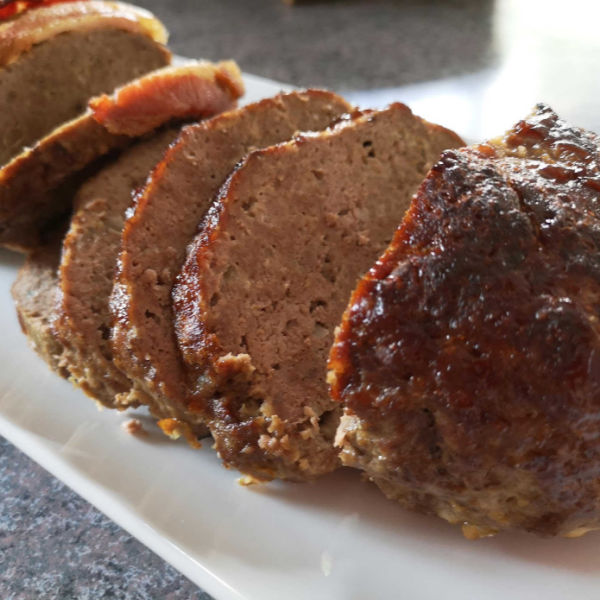 What to serve with Oma's hamburgers?
Potato salad is a delicious side dish. Make either the traditional northern German Potato Salad (with mayo) or my extra quick version that can be served hot, warm, or cold and is ready within 30 minutes to go along with this quick hamburger recipe.
For a hearty meal, serve with boiled potatoes and mushroom gravy. Red cabbage on the side is perfect.
For a simple supper, just put the hamburger in a crusty roll, add a slice of cheese, some German or Dijon mustard, perhaps some curry ketchup if you are adventuresome, and add some French fries on the side.
For more ideas, take a look at these fifteen favorite side dishes to go along with this best hamburger recipe.
The photo above shows these hamburgers being served with potato salad using both regular and sweet potatoes. Since this was for a summer picnic, corn on the cob was served on the side. A real treat as well.

Also check out Rich's techniques for making the best hamburger recipe for his "sweetie."
Oma says,
Don't overcook, or you'll have "Bremsklötze" (brake pads) ... German humor :)
Is the recipe below locked? Here's why.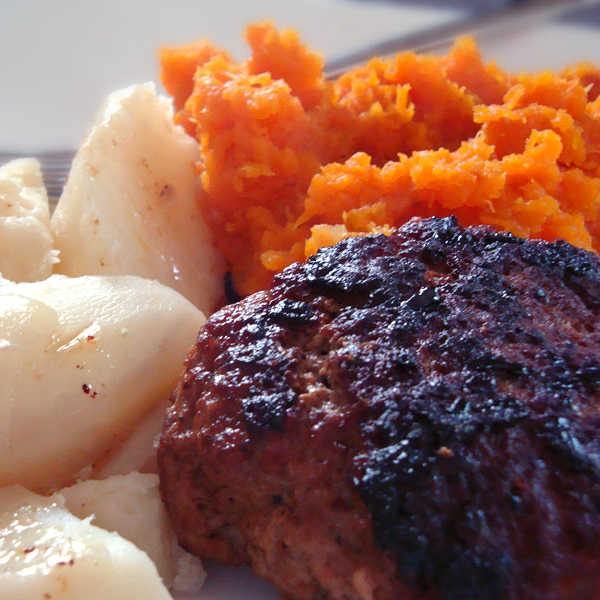 Best German Hamburger Recipe – Oma's Buletten (Frikadellen)

Not only are these hamburgers easy, but they taste like real German hamburgers, especially when made with the Kaiser roll instead of bread crumbs.
Depending on which part of Germany you're from, these are either called buletten or frikadellen. Usually, they are fried; however, they can be done on the BBQ, grilled, or broiled.
Prep Time


5 minutes


Cook Time


15 minutes


Total Time

20 minutes

Servings:

Makes 6 patties
Ingredients:
1 stale Kaiser roll or bread roll
1 cup (240 ml) water or milk, warm
5 tbsp (70 g) butter or (75 ml) olive oil, divided
1 small onion, finely diced
4 tbsp (16 g) chopped fresh parsley
1⅓ lb (605 g) ground beef (or a mix of beef and pork)
2 eggs
1 tsp (6 g) salt
½ tsp (1 g) freshly ground black pepper
1 tbsp (15 ml) mustard
½ cup (75 g) breadcrumbs
Instructions:
1. Slice the Kaiser roll and place into a small bowl. Pour the warm water or milk over the sliced roll. Set aside.

2. Heat 1 tablespoon (14 grams) of the butter in a large frying pan and sauté the onions for several minutes over medium-high heat until they're translucent. Stir in the parsley and set aside.

3. In a large bowl, mix the ground meat, eggs, salt, pepper, and mustard.

4. Squeeze the liquid from the sliced roll and crumble it into the meat mixture. Add the sautéed onions and parsley mixture.

5. Mix everything together gently with your hands. Add extra breadcrumbs if the mixture is too moist and won't hold together.

6. Form six one-inch-thick patties. Put the remaining breadcrumbs onto a plate. Roll each patty into the breadcrumbs so that all the sides are covered.

7. In a large skillet, melt the remaining butter and cook patties on each side for about 2 minutes. Reduce the heat, cover, and continue frying for about 8 minutes, turning them occasionally. Remove the lid at the end to evaporate the liquid. The internal temperature should be 160°F (70°C).

8. Serve.
Notes/Hints:

Add ¼ cup ketchup, BBQ sauce, or mustard to meat mixture

Add ½ cup cubed cheese (cheddar) to the meat mixture
Try different seasonings to find your favorite. I like using "Montreal Steak Spice." (I know .... it's not German!)
Personally, I prefer using lean ground beef. If you wish, you can use a regular grind and/or a mixture of beef, pork, or veal.

You can easily double and triple the recipe.
These can also be grilled on a BBQ for about 6 minutes per side or until done.
*  *  *  *  *

Unless otherwise noted recipe, images and content © Just like Oma | www.quick-german-recipes.com

10.20.2023 revision update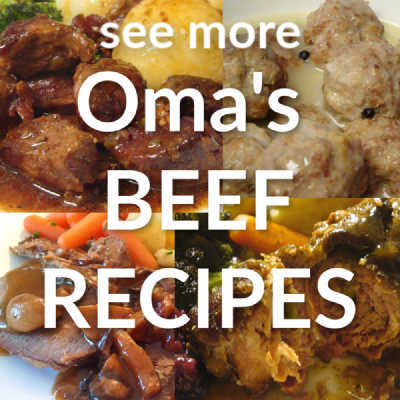 Leave a comment about this recipe or ask a question?

Pop right over to my private Facebook group, the Kaffeeklatschers. You'll find thousands of German foodies, all eager to help and to talk about all things German, especially these yummy foods. 
Meet with us around Oma's table, pull up a chair, grab a coffee and a piece of Apfelstrudel, and enjoy the visit.

Cooking just like Oma, making those German meals, is actually quite easy. Let me, Oma Gerhild, help you with my step-by-step methods to re-create those yummy meals you remember from your Oma.

If you're looking for tasty, traditional, and easy German cake recipes (in English) to try, then you've come to the right place! Check out these lecker treats!

Discover the ultimate German schnitzel recipe with Oma's quick and easy method - perfect for any occasion! Taste the authentic flavors of Germany today.
*  *  *  *  *
PIN to SAVE this recipe to your Pinterest board!
And let's be friends on Pinterest!
---
Best German Hamburger Recipe – Oma's Buletten (Frikadellen)


By
Oma Gerhild Fulson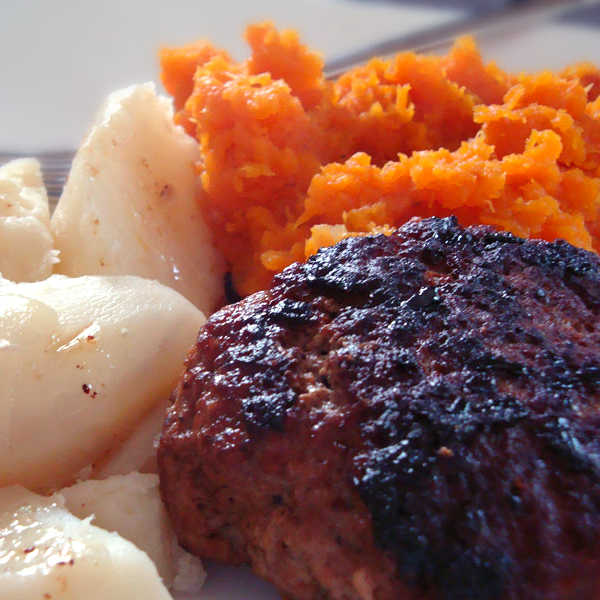 THE best hamburger recipe: Oma's Buletten (Frikadellen) from Hamburg, the birthplace of real, mouthwatering hamburgers! Usually, fried, they can be grilled on the BBQ.

Ingredients:
ground beef,
olive oil,
kaiser roll/breadcrumbs,
onion,
egg,
seasonings,
oil/butter,
For the full recipe, scroll up ...
Words to the Wise
"Work brings profit, but mere talk leads to poverty."
Proverbs 14:23 (NLT)