How to Make Hamburgers – Rich's style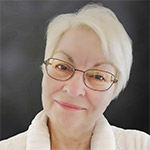 by: Gerhild Fulson  /  Cookbook Author, Blogger, German Oma!
How to make hamburgers was Rich's (aka Eran's) next cooking skill to learn.
I hope you've been following Rich's culinary adventures through his emails (check back through his earlier pages). You'll see that this is his next attempt at bringing back memories of home.
Below is the excerpt from his email home that describes his latest meal:
---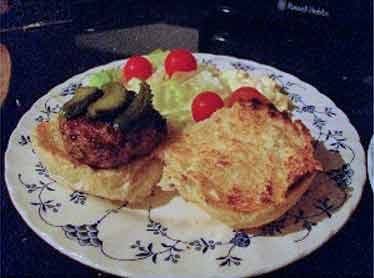 Hi Mom - this will be quick, but just wanted to send a couple pictures of the hamburgers we literally just finished eating.
I tried a bbq sauce yesterday... but sadly, failed as a bbq sauce to which I then attempted to turn into a pasta sauce which again, failed...however, I then made it into a "Sloppy Joe" sauce of sorts which turned out very well. So in the end, a success depending on how you look at it.
As my first attempt at making your homemade hamburgers minus a barbecue, slightly oniony, but otherwise big and juicy.
The patties in the second photo with the frypan have only been in for less than a minute. The white bits are either cheese or onion...most likely cheese . . . for keeping the meat together and adding juiciness. And after tasting, can back up these claims.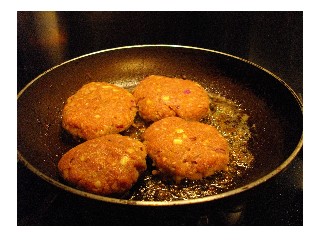 Beside the burgers was a simple salad and coleslaw. I had attempted some homefries that I used to make a while back . . .

However, I didn't have my usual army of herbs/spices and overcompensated with a little too much olive oil.
Though my guest liked them, they didn't meet my previous standards, so it's back to the cutting room floor.
Methinks I have no fear of cooking as I don't have a level of prior standards (other than my previous attempts) to live up to. If it's edible and reasonably flavourful, then any attempt is a success. Anything less falls under the category of the fortuitous "learning curve" :)
---
It's nice to see that by just following a recipe, one can learn how to make hamburgers, or anything else for that matter. Then, being a bit daring, try something new. If it doesn't work, just improvise - like the BBQ sauce to pasta sauce to Sloppy Joes.
I'm looking forward to his next cooking email. I'll forward it as soon as I get it.
---
There's something absolutely mouth-watering about having a German meat-and-potato dinner. Get Oma's revised collection of her favorites in German Meat Dishes.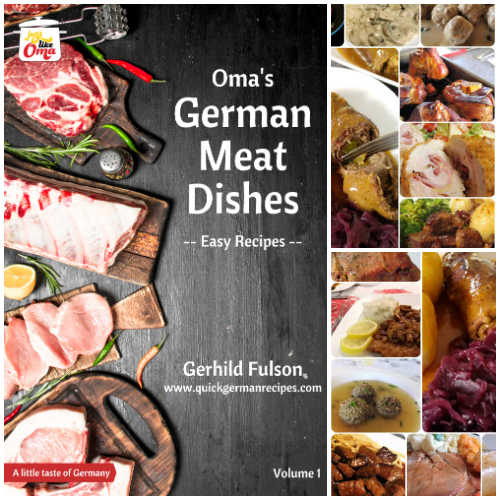 Take a peek at all Oma's eCookbooks. They make sharing your German heritage a delicious adventure!
Leave a comment about this recipe or ask a question?

Pop right over to my private Facebook group, the Kaffeeklatschers. You'll find thousands of German foodies, all eager to help and to talk about all things German, especially these yummy foods. 
Meet with us around Oma's table, pull up a chair, grab a coffee and a piece of Apfelstrudel, and enjoy the visit.

Make the perfect German Spaetzle with Oma's easy recipe! This traditional German egg noodle pairs perfectly with caramelized onions for a delicious meal.

Discover the ultimate German schnitzel recipe with Oma's quick, easy, and delicious pork version - perfect for any occasion! Taste the authentic flavors of Germany today.

This easy German Apple Strudel recipe is one of those German desserts that brings the traditional strudel taste to your table without all the work. Wunderbar!!
*  *  *  *  *
Words to the Wise
"A poor person who oppresses the poor is like a pounding rain that destroys the crops."
Proverbs 28:3 (NLT)