Share your Favorite Recipe
What's your favorite recipe? Why not share it with us - pass on that German culture!
I've had many emails from people who are 2nd and 3rd generation Germans and are recalling foods that Mom or Oma (or perhaps your Dad or Opa) made.
They are looking for a German traditional recipe they remember from their childhood. Perhaps you have it?
I wish I had the recipe for buns that my Papa made. But he's died, and so has my Mutti, and the recipe died with them. Don't let that happen to you.

What's great as well, is adding some of your memories along with the recipes. If you have any background information about the recipe, include that as well. If possible, add pictures - of you, your food, or even of Germany.
Submit YOUR Best Recipe!
Do you have a favorite recipe? If it's quick and simple, why not share it with us? Perhaps it's a traditional German recipe you've changed in order to make it easier? Or an Italian recipe that you've altered and given a German twist?
Recipes from Other Visitors
Click below to see recipes from other visitors to this page...

Want to know which recipes are Oma's favorites? Grab your copy of her very favorite recipes in Favorite German Recipes eCookbook.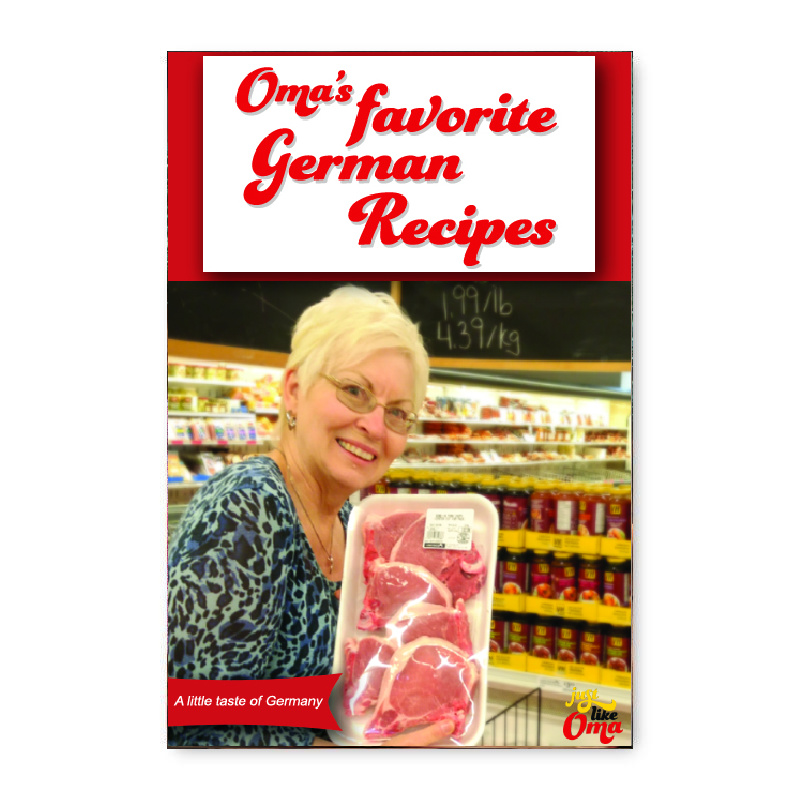 Take a peek at all Oma's eCookbooks. They make sharing your German heritage a delicious adventure!

*  *  *  *  *
Words to the Wise
"A single rebuke does more for a person of understanding than a hundred lashes on the back of a fool."
Proverbs 17:10 (NLT)