Rumtopf
by Brad James
(Bethlehem PA)
A Rumtopf is made by steeping fruit or berries in rum. When it's complete, you can bottle the liquid and serve it as a liqueur or cordial, and the fruit can be used to bake in a pie or served over ice cream.

The Pennsylvania Germans brought this recipe with them to our neck of the woods. I've been making batches for over 20 years, mostly with mulberries, which grow all over my corner of Pennsylvania.

Ingredients:

1 kilo fruit or berries, thoroughly washed and rinsed, fruits cored or pitted as necessary and cut into pieces; berries like mulberries, raspberries, blackberries, etc, can be used whole

500 g sugar

juice of one lemon

3 L dark rum, at least 100 proof or stronger

In a bowl, toss the fruit or berries with the sugar to cover all pieces. Place the fruit and sugar in a large glass container. A jar with a spring closure and a rubber gasket is best. Add the lemon juice and the rum and stir till the sugar is dissolved.

Set the jar in the cellar or some other cool place and let the mixture steep for at least 6 weeks. The longer it steeps, the more the juices blend and the mixture mellows. Stir the mixture once a week.

After 6 weeks or when you decide the liquid suits your taste, decant the liquid into clean bottles. I use clear 750 ml wine bottles, but also old stone schnapps or mineral water bottles. Refrigerated, the Rumtopf keeps for years.

The fruit can be used in pie recipes or served over ice cream. You may need to rinse it, if the alcohol taste is too strong.

Some people make a Rumtopf of mixed fruits, adding each as it comes in season over the summer, but I like to make separate batches, one for each kind of fruit or berry.

I once made a batch of peach Rumtopf and added a cinnamon stick, and hickory nuts, which are also common around here. The cinnamon and nuts imparted their flavors to the liquid, which made an interesting and tasty flavor. You could try other spices, and nuts like walnuts, pecans or almonds, for different flavors.
Join in and write your own page! It's easy to do. How? Simply click here to return to Your Best Recipe.
Want to leave a comment about this recipe or ask a question?
Pop right over to my private Facebook group, the Kaffeeklatschers. You'll find thousands of German foodies, all eager to help and to talk about all things German, especially these yummy foods. 
I pop in all the time as well, to chat and to answer questions. 
Meet with us around Oma's table, pull up a chair, grab a coffee and a piece of Apfelstrudel, and enjoy the visit.
*  *  *  *  *
Thinking of starting your own Handmade Business?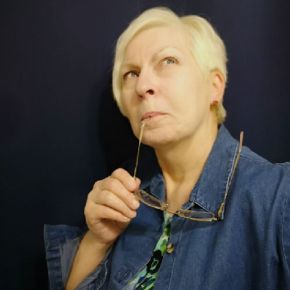 This Oma KNOWS you CAN do it.
How do I know?
Well, if I can do it, anyone can.
I've even figured out how I can help you.
I've teamed up with my own business coach, Renae Christine (yes, do google her!), to bring you this free masterclass. After you watch it, ask me any questions and I'll gladly answer them.
Don't hesitate. I'm not sure how long Renae will keep this free masterclass available.
PS:  Yes, Renae really is as amazing as all the reviews say.
PPS: Yes, the course is for handmade items, but I've used it successfully for my cookbooks. I know others are using her methods for services, direct sales, and even a local ice cream bar & grill that's constantly selling out. You've nothing to lose by taking a look ... and a whole bunch to gain.
*  *  *  *  *
Oma's Cookbooks (downloadable & print)
*  *  *  *  *
Want nutritional information for a recipe?
Copy and paste the ingredient list and the number of servings into Calorie Count. 
It will give you an approximate calculation.

Need help doing conversions
between cups and grams or any such thing?
Use this site to give you all the different conversions for the different types of ingredients. 
---
---
Oma's German schnitzel recipe (Jäger-Schnitzel) is great if you need something delicious that's quick to make as well. So traditionally German and so WUNDERBAR!

Learn how to cook pork hocks, anytime you want something traditionally German and wonderfully delicious! A hearty meal for any time of the year!
---
Words to the Wise
"When people do not accept divine guidance, they run wild. But whoever obeys the law is joyful."
Proverbs 29:18 (NLT)