Sauerteig 10-Korn Landbrot (Sourdough 10-grain Farmers Bread)
by Anna Perez
(San Antonio, TX)
German Landbrot (farmers bread), heavy, dense with a crunchy crust. With some toppings a meal by itself.

For those people that have a sourdough starter in the fridge and want to try something new.
Or here is a great link for people who want to experiment with making a small batch of starter and nurse it along: how to make sourdough starter

BROTGEWÜRZ RECIPE:
1 tsp fennel
1 tsp anise
1 tsp coriander
2 tsp caraway
Grind all together into a powder, add to bread

BREAD INGREDIENTS:
1-1/2 c SOURDOUGH STARTER, fed and ready to work
1 c warm WATER, a little more or less, as needed
1-1/2 c 10-GRAIN FLOUR, (I used Bob's Red Mill) OR RYE FLOUR works instead of the 10-grain
3-1/2 c BREAD FLOUR
1 Tbsp. SUGAR, HONEY or DIASTATIC MALT POWDER
1 to 1-1/2 Tbsp SALT (I used 1-1/2 T., I like it salty)
1-2/3 Tbsp BROTGEWÜRZ

ASSEMBLY:
- Add the water into the sourdough starter, use a whisk to break the starter up and mix well.
- transfer into a mixer (or a bowl to knead by hand.)
- Add all the other ingredients and mix until a smooth dough ball is formed and it pulls away from the bowl walls
(Kneading activates the gluten in the flour, so knead well). Add more flour, if too wet or water if too dry.
1 Tbsp. at a time.
Dough ball should be smooth and slightly tacky but not sticky.

FIRST RISE
- cover the bowl and let rise 1-1/2 to 3 hours, depending on how strong the sourdough starter is, room temp...
UNTIL DOUGH HAS RISEN TO 1-1/2 TO DOUBLE ITS ORIGINAL SIZE.

KNEAD
- Turn dough out onto a lightly floured counter and briefly knead to deflate.
Form into the shape you want to bake (round, oblong...) or divide to make 2 smaller breads.

SECOND RISE
- Either place the dough into a well floured banneton and cover, or on a floured counter and cover with towel.
- let rise again until doubled. 1 to 2 hours.

BAKING
- When the rise is almost complete, turn the oven to 475F.
Heat a heavy baking sheet, pizza stone or a cast iron pot in the lower third of the oven.
- when the dough is ready to bake, turn it out on parchment or sprinkle the baking sheet/pot with flour, put the
dough on/into its baking surface/pot (will be very hot). I turn out onto parchment and use that to lift the dough.
- cut some slits into the dough top, about 1/2 inch deep, that the steam can escape and the crust cracks where
you want it to and doesn't break randomly.
- brush or spray top lightly with water.
- on stone/sheet, bake 45-50 min. until it is as brown as you like.
In pot, bake covered 25 min. then uncovered until browned (another 20-20 min).
TAP THE BOTTOM TO CHECK FOR DONENESS, SHOULD SOUND HOLLOW.
- cool on a cooling rack completely before cutting.

ENJOY with butter, tomatoes, ham, cheese...







Want to leave a comment about this recipe or ask a question?
Pop right over to my private Facebook group, the Kaffeeklatschers. You'll find thousands of German foodies, all eager to help and to talk about all things German, especially these yummy foods. 
I pop in all the time as well, to chat and to answer questions. 
Meet with us around Oma's table, pull up a chair, grab a coffee and a piece of Apfelstrudel, and enjoy the visit.
*  *  *  *  *
Thinking of starting your own Handmade Business?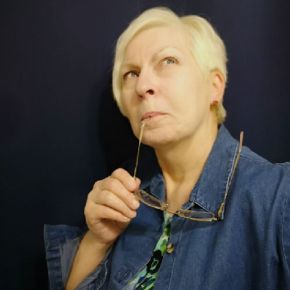 This Oma KNOWS you CAN do it.
How do I know?
Well, if I can do it, anyone can.
I've even figured out how I can help you.
I've teamed up with my own business coach, Renae Christine (yes, do google her!), to bring you this free masterclass. After you watch it, ask me any questions and I'll gladly answer them.
Don't hesitate. I'm not sure how long Renae will keep this free masterclass available.
PS:  Yes, Renae really is as amazing as all the reviews say.
PPS: Yes, the course is for handmade items, but I've used it successfully for my cookbooks. I know others are using her methods for services, direct sales, and even a local ice cream bar & grill that's constantly selling out. You've nothing to lose by taking a look ... and a whole bunch to gain.
*  *  *  *  *
Oma's Cookbooks (downloadable & print)
*  *  *  *  *
Want nutritional information for a recipe?
Copy and paste the ingredient list and the number of servings into Calorie Count. 
It will give you an approximate calculation.

Need help doing conversions
between cups and grams or any such thing?
Use this site to give you all the different conversions for the different types of ingredients. 
---
---
Oma's German schnitzel recipe (Jäger-Schnitzel) is great if you need something delicious that's quick to make as well. So traditionally German and so WUNDERBAR!

Learn how to cook pork hocks, anytime you want something traditionally German and wonderfully delicious! A hearty meal for any time of the year!
---
Words to the Wise
"When people do not accept divine guidance, they run wild. But whoever obeys the law is joyful."
Proverbs 29:18 (NLT)