Mandelspekulatius/Almond Speculaas + Spice Mix
by Anke Perez
(San Antonio, TX)
This Christmas recipe has been in my family for a long time. The dough is what is called a "Lagerteig", a storable dough. The dough rests unbaked to let the spices mellow and blend, or the finished cookie will taste harsh and unpleasant.
The dough is made with Hirschhornsalz (hartshorn or bakers ammonia) for leavening. It is extremely heavy and stiff, I think that I could build a retaining wall with it.
It can be stored in the fridge for several month, since the hartshorn is heat activated, not like baking powder moisture activated.
The cookies can be printed in a mold or cut with a cutter.
Cookie will be crispy, not soft and not overly sweet.
I think here in the US, they are called windmill coolies

Almond-Spekulatius Recipe

Sorry for the sometimes odd translation but the original recipe is old and written in German.
T. = tablespoon
t. = teaspoon
c = cup

INGREDIENTS
9 T. Unsalted, softened butter
2/3 c. White sugar
1 egg
1/3 c. Ground almonds
2 c AP flour
1/8 t. Hartshorn, diissolved in
1 t. Water, ( my recipe calls for the tip of a knife of hartshorn dissolved in a little water, so I dipped and measured, as best I could).
2-1/2 to 3 t. Speculatius spice miix
1 pinch salt
If desired, thin sliced almonds to cover the baking sheet but can be left out.

DOUGH
Cream the butter with the sugar until foamy.
Add the egg, beat.
Add ground almonds, beat.
Add the dissolved hartshorn, beat.
Now the dough will be stiffer, so switch to a dough hook.
Mix salt, flour and spices together with the flour and gradually add.
Knead until the dough is smooth and very heavy and stiff.
DON'T TASTE THE UNBAKED DOUGH, IT HAS BAKERS AMMONIA IN IT.

STORING THE DOUGH
Store the dough in a bowl with a tight lid in the fridge (it will smell of ammonia if the lid is opened), don't eat it raw. (After a some days/weeks, you will note that it begins to smell very pleasant and like gingerbread, DON'T EAT IT).
Or form the dough into a flat brick, wrap tightly in cling wrap, place into a zip-lock bag and put into the fridge.
CAN BE KEPT IN THE FRIDGE FOR SEVERAL MONTH to let the harsh spice mix mellow.
I make the dough in October and bake for Advent.

PRINTING/CUTTING
Line the baking sheet with parchment (and if using, sprinkle the shaved almonds on the sheet).
Take the dough out of the fridge (will be extremely stiff).
Roll out to about 1/4 to 1/3 inch.

IF USING A MOLD
Dust your (not too detailed) mold with flour (as USUAL)
Cut the dough to about the size of the mold and press into the mold. Use a rolling pin to press in.
Unmold onto the almonds on the baking sheet or directly on the parchment covered sheet.
OR USE YOUR COOKIE CUTTER AND CUT OUT COOKIES.
When the sheet is full, back into the fridge for at least 30 min. Better 1 hr.

BAKING
While baking it will smell like ammonia, BAKED COOKIESS WILL NOT TASTE LIKE IT.

Preheat the oven to 350-375 F. These cookies are baked, not like springerle,mostly dried.
Bake, depending on size and thickness, 10 to 15 min. until the cookie becomes lightly golden, the edges will be s little darker.
When the cookies are done, remove small cookies immediately with a spatula to a wire rack. Leave large cookies on the sheet for several minutes to firm up, then transfer to the rack.

AFTER
Cool and store in a tin to ripen further.
Can be kept in the tin about 1 month.

SPICE MIX (Bulk)
4 t. Cinnamon, ground
1 t. Cloves, ground
1 t. Mace, ground
1/3 t. Ginger, ground
1/4 t. Pepper (yes, pepper) ground
1/4 t. Cardamom, ground
1/4 t. Coriander, ground
1/4 t. Anise seed, ground
1/4 t. Nutmeg, grated

GUTEN APPETIT










Leave a comment about this recipe or ask a question?
Pop right over to my private Facebook group, the Kaffeeklatschers. You'll find thousands of German foodies, all eager to help and to talk about all things German, especially these yummy foods. 
I pop in all the time as well, to chat and to answer questions. 
Meet with us around Oma's table, pull up a chair, grab a coffee and a piece of Apfelstrudel, and enjoy the visit.
Thinking of starting your own Handmade Business?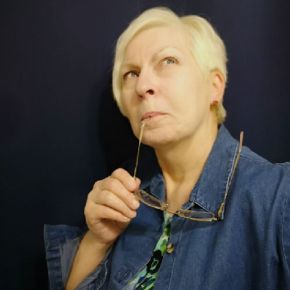 This Oma KNOWS you CAN do it.
How do I know?
Well, if I can do it, anyone can.
I've even figured out how I can help you.
I've teamed up with my own business coach, Renae Christine (yes, do google her!), to bring you this free workshop. After you watch it, ask me any questions and I'll gladly answer them.
Don't hesitate. I'm not sure how long Renae will keep this free workshop available.
PS:  Yes, Renae really is as amazing as all the reviews say.
PPS: Yes, the course is for handmade items, but I've used it successfully for my cookbooks. I know others are using her methods for services, direct sales, and even a local ice cream bar & grill that's constantly selling out. You've nothing to lose by taking a look ... and a whole bunch to gain.