Rich's (aka Eran's) Recipes
(Richard) Eran's Meals – His Take on German Foods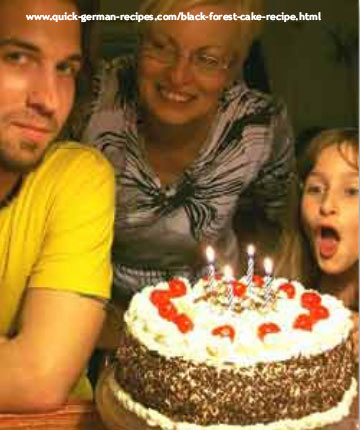 Here's an entertaining look at Eran's meals - a beginning cook with exceptional results.
Eran, whose picture is on the Christmas page as a little boy (still using his first name, Rich, at that time), has now grown up into a blossoming chef.
Here, he's showing his best 'Uncle Eran' pose as we celebrate Alana's (my granddaughter) birthday.
Yes, that's the traditional Black Forest Cake!
Not at all interested in cooking when he was growing up, now that he's away from home and, in fact, half way around the world, he has suddenly developed a real passion for cooking.
The page links below are taken from his emails home. I so enjoyed reading them that I wanted to share them with you.
He relates his cooking experiences, especially in his efforts to cook German-style food including the traditional German foods that he grew up with. (I guess it is a way of bringing "home" to him when he can't visit.)
Not only are his emails interesting to read, he outlines how he takes recipes and changes them according to the ingredients available or to the tastes of his guests.
I hope you enjoy traveling through his culinary adventures as much as I do.
Eran's Meals:
Here's Eran's first German meal:
His next email gives the recipe for the baked Asparagus side dish:

Then, he goes and gets married!

When I said, "he goes and gets married", I really mean, "Wow, he got married!"
Not only did he give me another wonderful daughter-in-love, Catherine, but he also did it in "Eran's style"!
They got married in a magnificently stunning location: Manorbier Castle in Pembrokeshire, Wales. Our whole family was blessed to stay at the Castle for several days.
Can you imagine what it was like for our two granddaughters? They felt like princesses.
---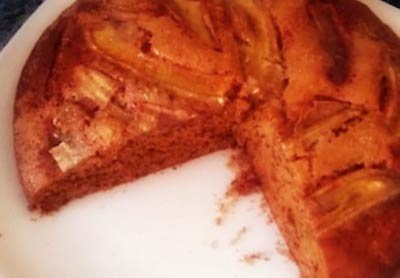 Eran's Best Banana Bread
No more cooking/baking emails, until this one arrived with his absolutely ultimate banana bread made with a home-made banana syrup.
He also includes how he made the ultimate chocolate cake using his Canadian favorite imported chocolate:  Terry's Orange Chocolate.
Wow!
---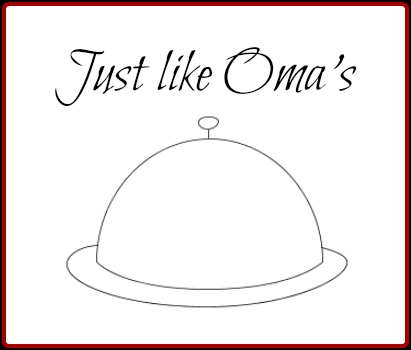 How to make Lasagna - Eran's style
How to make Lasagna - This is how today's email to me started.
I'm including this recipe, although, I admit it surely isn't German.
It will just help you to see how to take several seemingly unrelated recipes and combine them into a new one.
He took a recipe for Beef Bolognese and one for Cheese Sauce, added his own ideas and out came "Lasagna".

---
How to make Pasta Sauce - Eran's Style
Here's a super simple and quick way to how to make pasta sauce, in such a creative way, that I'm flabbergasted.
Haven't seen this way before. But then, I'm getting used to Eran doing things so totally different that what tradition says.
For example, starting pasta in cold water, simply because it's easier and it works.
Want to know which recipes are Oma's favorites? Grab your copy of her very favorite recipes in Favorite German Recipes eCookbook.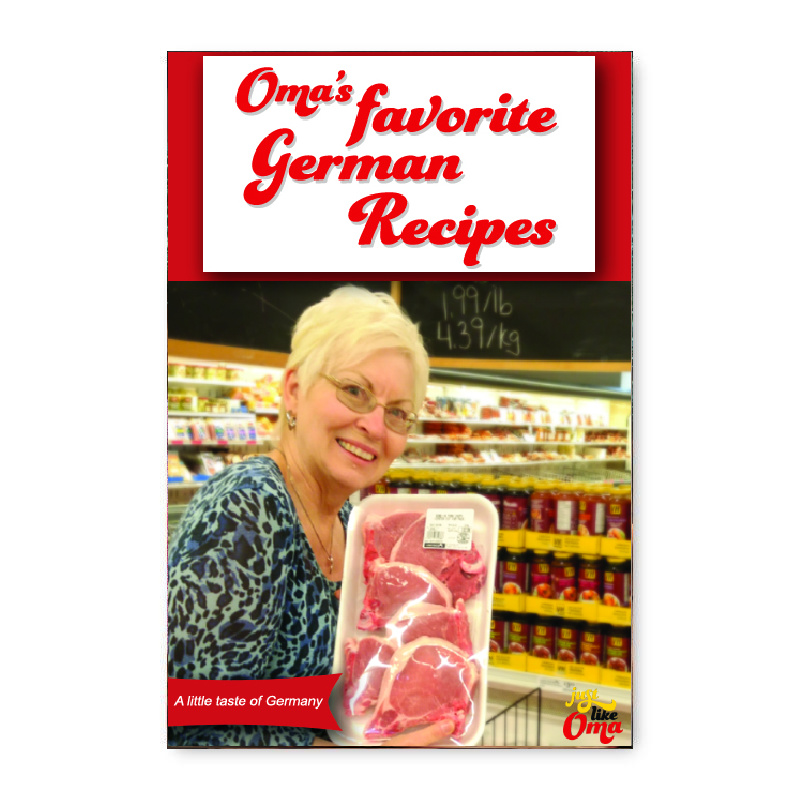 Take a peek at all Oma's eCookbooks. They make sharing your German heritage a delicious adventure!

Leave a comment about this recipe or ask a question?

Pop right over to my private Facebook group, the Kaffeeklatschers. You'll find thousands of German foodies, all eager to help and to talk about all things German, especially these yummy foods. 
Meet with us around Oma's table, pull up a chair, grab a coffee and a piece of Apfelstrudel, and enjoy the visit.

This easy German Apple Strudel recipe is one of those German desserts that brings the traditional strudel taste to your table without all the work. Wunderbar!!

Make the perfect German Spaetzle with Oma's easy recipe! This traditional German egg noodle pairs perfectly with caramelized onions for a delicious meal.

Choose from Oma's cookbooks that are immediately downloadable & start cooking easy classic German foods tonight. Or get her newest paperback cookbook. LECKER!
*  *  *  *  *
PIN this ...
Words to the Wise
"Even children are known by the way they act, whether their conduct is pure and whether it is right."
Proverbs 20:11 (NLT)