Rich's (aka Eran's) Best Banana Bread Recipe - Bananenbrot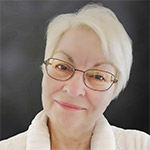 by: Gerhild Fulson  /  Cookbook Author, Blogger, German Oma!
This is the best Banana Bread recipe, aka Bananenbrot, at least according to my son, Rich. 
If you've been following his adventures across the pond, you'll know that he's been having fun experimenting with traditional German foods that he grew up with.
His first German meal was a birthday dinner for his "then" girlfriend's mum who has now become his mother-in-law. That's right. The dinner worked!
Rich, or Eran as he's known in Wales and England, has married his girlfriend, Catherine. In fact, our whole family went across the "pond" to celebrate this wonderful event at Manorbier Castle in Wales. We even lived at the castle for several days. Amazing!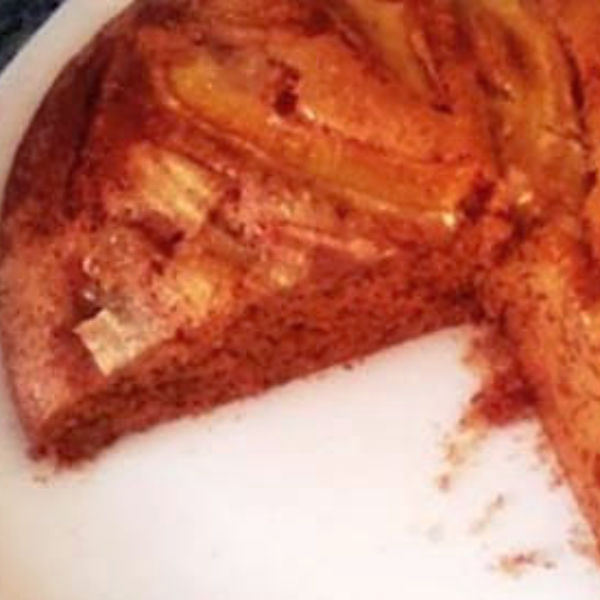 He sent me an email today that I just have to pass on. It includes his variations of two recipes he got off the web. (When you click on the links, you'll be taken to a new page so you can look at it as well as his changes here.)
He posted a video of what he loves to do. I'll post that at the bottom as well.

Grab your copy of Oma's favorites in her Special Occasion German Cakes & Tortes e-Cookbook.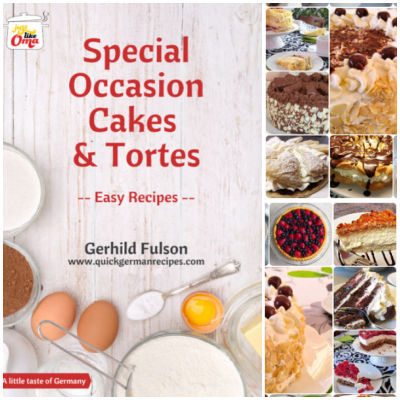 Take a peek at all Oma's eCookbooks. They make sharing your German heritage a delicious adventure!
Enjoy the email, the music, and then the best banana bread recipe as well as the ultimate chocolate (brownie) cake.
Rich's Best Banana Bread Recipe
---
Hello, hello...Woke up this morning feeling quite pleased with myself discovering that the 'Ultimate Banana Bread' I made last night lived up to its name. Had to pass on the recipe.
Have to say, the straining and making a syrup made a massive difference compared to the first time I made it. I also added some ground mixed spice to the flour, soda, salt mixture. About enough to lightly dust the top of the flour in the mixing bowl (say three - five tablespoons). And used golden castor sugar to sprinkle on top of the banana slices.
As well, Cat's birthday cake. Which soon became everyone's favourite cake, if only for the sheer quantity of chocolate. Shockingly, I don't have a photo of it...perhaps someone else does.
It wasn't far too different than the website photo. Except that I only had a springform baking tin. Not sure if it's because there isn't a tight seal on the bottom, that it didn't rise as much as it should have. As a result, could only cut it in half and not into thirds. Which, personally and we all agree, because it came out a little more dense it tasted more of an ultimate brownie than a cake.
But what also worked very well was substituting dark chocolate orange (or a Terry's Chocolate Orange) instead of dark chocolate for the cake mixture. It added a certain finesse to the cake. Lastly, used a potato peeler on a spare 200g bar of dark chocolate to make chocolate shavings for the top of the cake.
---
Hm-m-m-m-m
We're heading across the pond this summer to visit Rich (Eran) and Catherine (Cath). I think I'll ask for that Ultimate Chocolate Cake and the Ultimate Banana Bread!
Here's that video:
Leave a comment about this recipe or ask a question?

Pop right over to my private Facebook group, the Kaffeeklatschers. You'll find thousands of German foodies, all eager to help and to talk about all things German, especially these yummy foods. 
Meet with us around Oma's table, pull up a chair, grab a coffee and a piece of Apfelstrudel, and enjoy the visit.

Make these Fächerkartoffeln aka Hasselback Potatoes with either regular or sweet potatoes. Make them extra crispy with cheese and breadcrumbs and you have a treat that's amazing!

Discover Oma's secret recipe for making crispy-skinned Bavarian Schweinshaxe (roasted pork knuckles). Authentic taste of Germany's traditional dish. Perfectly wunderbar.

German potato dumplings, aka Kartoffelklöße and Kartoffelknödel, invoke great memories of my Mutti's Sunday dinners. Using cooked potatoes, she created these scrumptious traditional dumplings!
*  *  *  *  *
PIN to SAVE this recipe to your Pinterest board!
And let's be friends on Pinterest!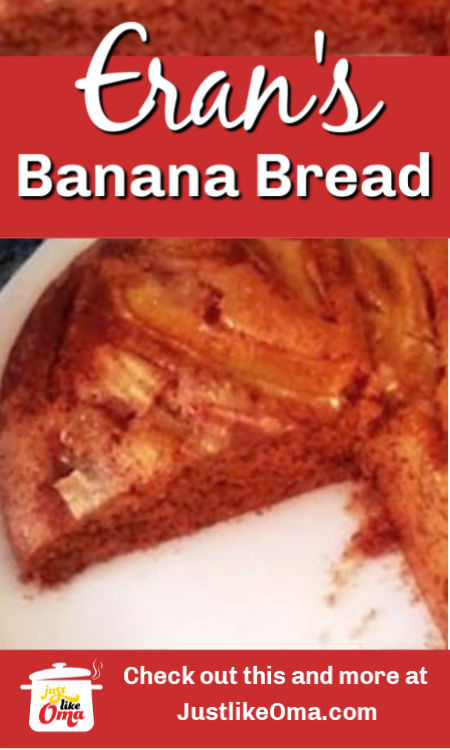 Words to the Wise
"An open rebuke is better than hidden love."
Proverbs 27:5 (NLT)