Easy German Currywurst Recipe with Oma's Homemade Ketchup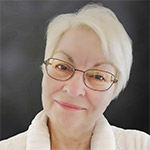 by: Gerhild Fulson  /  Cookbook Author, Blogger, German Oma!

This post may contain affiliate links, which means I'll receive a commission if you purchase through my links, at no extra cost to you. Please read full disclosure for more information.
This authentic currywurst recipe is so quick and easy to make. And so delicious! If you've ever been to Germany, then you probably already know that currywurst is the ultimate German street food.
Currywurst is a German name for curry sausage. Although currywurst is not really a type of sausage, but a fast food dish made with sliced German bratwurst topped with a flavorful curry-tomato sauce and served with French fries.
It is incredibly popular with over 800 million currywursts sold each year in Germany.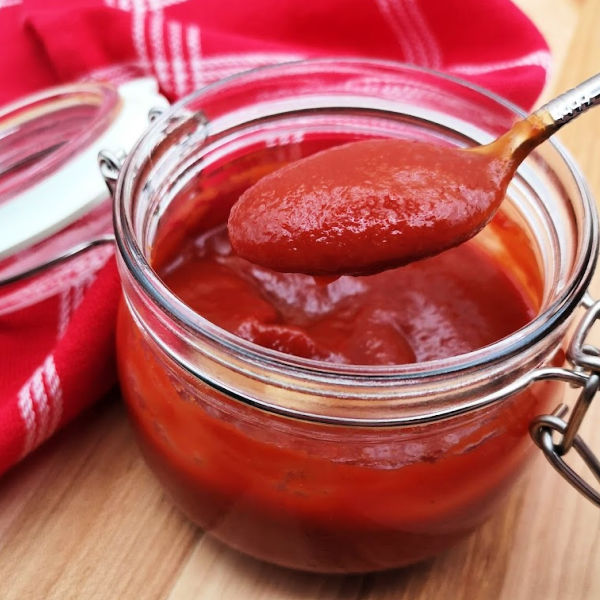 You can easily make currysauce ketchup, so you can enjoy currywurst at home.
How the currywurst became an icon of German popular culture

As the story goes, the currywurst came into existence in 1949 when Herta Heuwer, the creator of currywurst, obtained ketchup and curry powder (and possibly Worcestershire sauce) from some British soldiers who were stationed in Berlin after the Second World War.
Using those ingredients, along with other spices, she concocted her currywurst sauce recipe which she then poured over grilled pork sausage (bratwurst) for a winning combination.
She started selling her currywurst from a street stand in the Charlottenburg district of Berlin to the construction workers who were busy rebuilding the devastated city. At one point she was selling 10,000 servings per week. She eventually opened a small restaurant which ran till 1974.
Today, currywurst is sold all over Germany, from fast-food stalls to diners to restaurants. The flavorful spicy sauce differs slightly from place to place since Herta Heuwer never shared her currywurst recipe with anyone, not even her husband.
There was even a museum dedicated to the currywurst, called the Deutsches Currywurst Museum. It received approximately 350,000 visitors each year. The museum closed permanently December 21, 2018.
Oma Says,

When I first heard about currywurst being a popular street food in Germany, I couldn't believe it. We NEVER EVER used curry for anything.
However, on my first trip back to Germany in 2006 (having emigrated to Canada in the 1950s), I had my very first currywurst. I was hooked.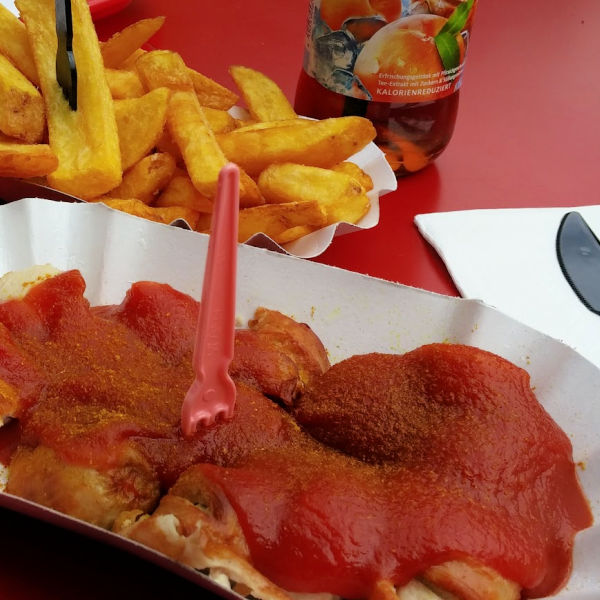 Enjoying my first ever currywurst at a fast-food imbiss in Frankfurt on my first trip back to Germany.
How to make currywurst

For the perfect currywurst sauce, I like to use my delicious homemade ketchup recipe as the best base. We don't like ours too salty or too sweet. Making it oneself, one can control that.
Need that "all's good with the world" feeling? Comfort food will do that. Get your copy of Oma's German favorites in her Comfort Foods e-Cookbook.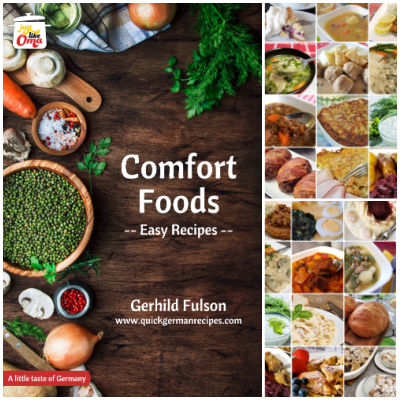 Take a peek at all Oma's eCookbooks. They make sharing your German heritage a delicious adventure!
Plus, it's so quick and easy to make, and I can easily make a vegan batch to make vegan curry sauce. You can, of course, use store-bought ketchup, but nothing tastes quite as good as homemade.
How to make homemade ketchup 

Mix a can of tomato paste, honey (or maple syrup to make it vegan), white wine vinegar, salt, onion powder, and some water together in a small saucepan.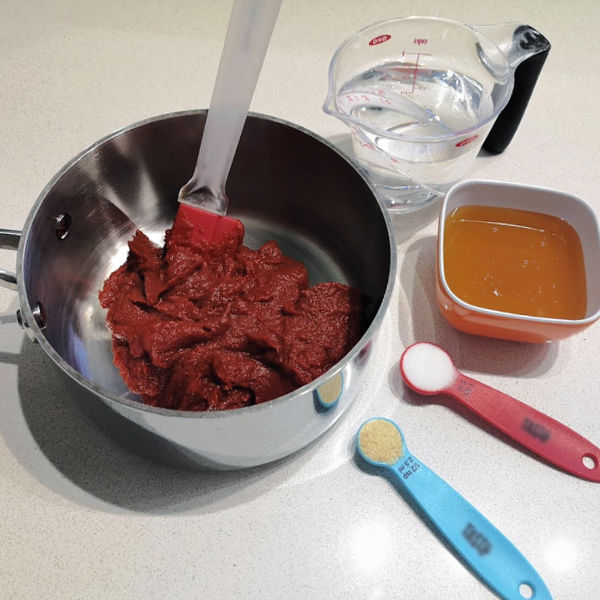 Bring to a simmer over medium heat, stirring constantly.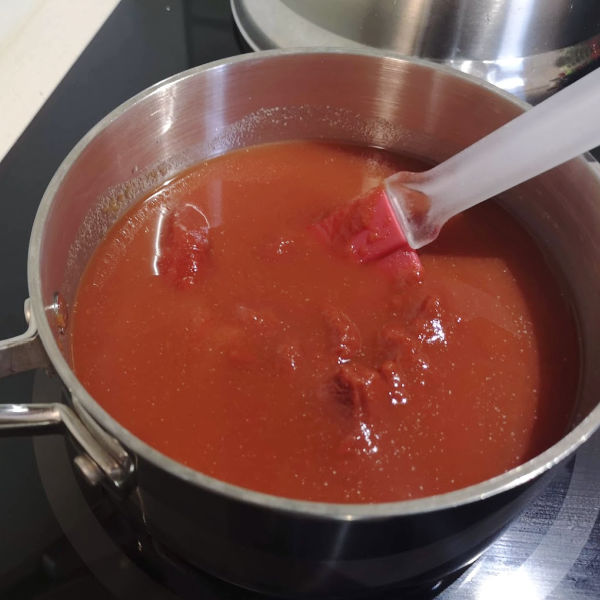 Simmer for about 5 minutes or until it is as thick as you like.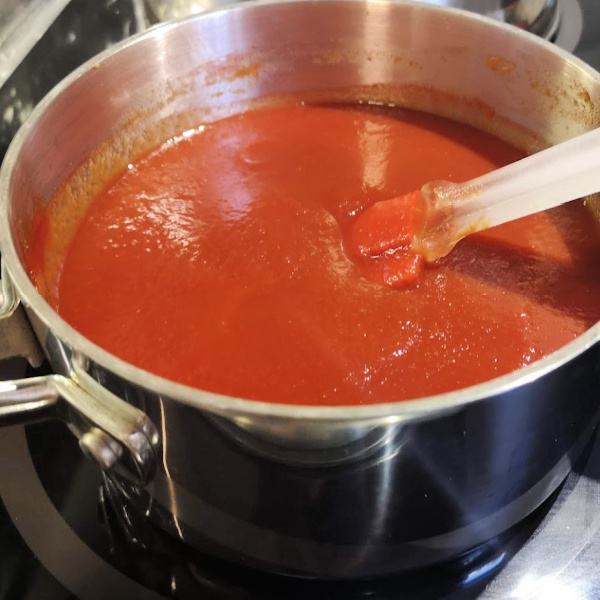 Let cool. Either store in the fridge in a covered container or continue with the currywurst ketchup.
The images above show me making a double batch. That way I have just over one cup of regular ketchup and one cup to make the spiced ketchup below.
How to make my easy currywurst sauce recipe

Currywurst sauce is possibly available in most grocery stores, but why bother? Made with simple ingredients, nothing beats making your very own currywurst sauce which you can easily adjust to your tastes.
First, just gather your ingredients.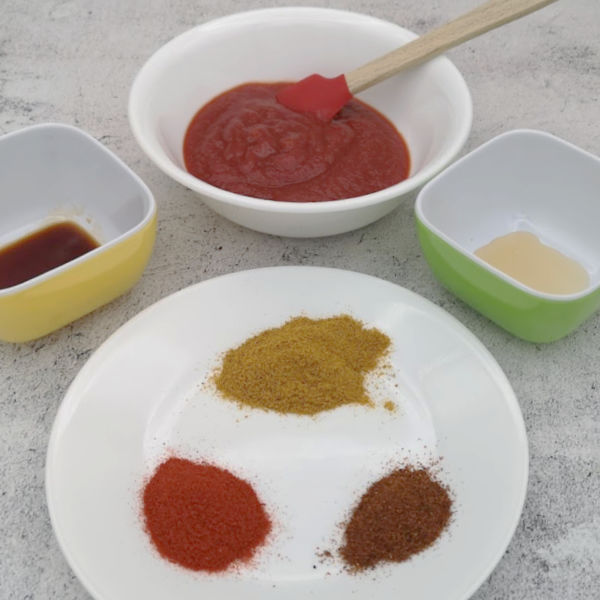 In a bowl, mix a cup of tomato ketchup together with some mild curry powder, chili powder, onion powder, ground cloves, smoked or sweet paprika, honey, Worcestershire sauce, and water.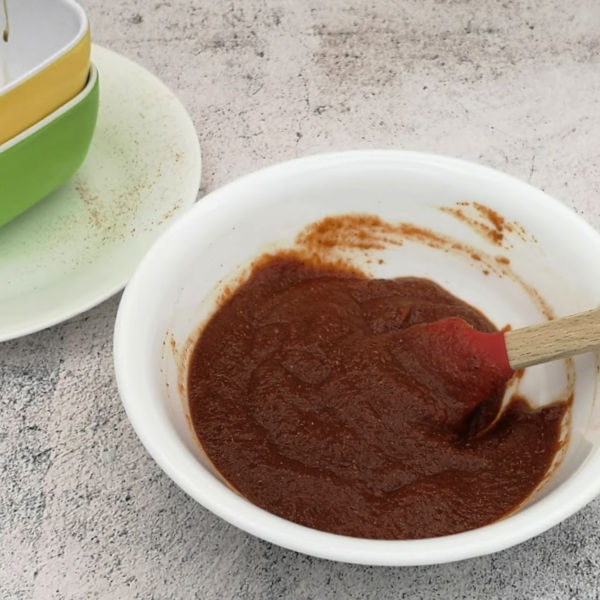 Cover and let sit in the fridge for at least 12 hours to meld the flavors. Easy-peasy!!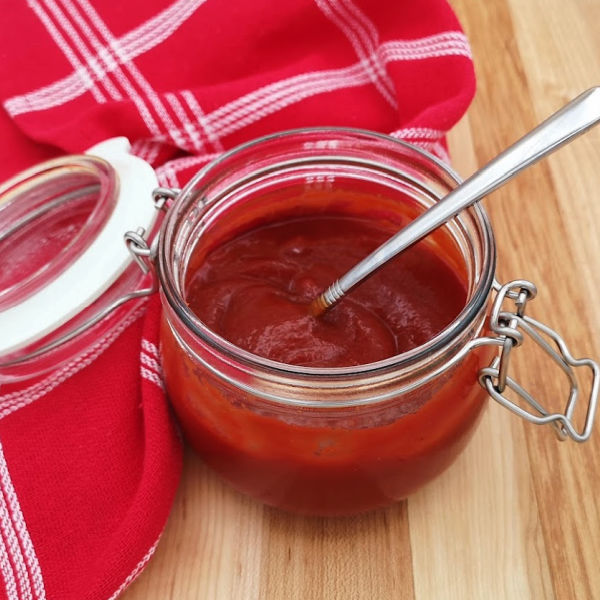 How to make the best currywurst 

Using the right sausage is important. If possible, use Bavarian Bratwurst, Weisswurst, Knackwurst, or Bockwurst.
If the sausage is already pre-cooked, all you need to do is pan-fry it. If raw, they should be gently simmered in a large pot of water for a several minutes before pan-frying in olive oil. Be sure to use enough oil so that the skins get very crispy.
For detailed instructions on how to cook German sausage, click here.
Alternatively, if you have an air fryer, use that. I use the MAXX air fryer oven and air fry the raw bratwurst in the upper grill position at 400°F for 12 minutes, turning once. Perfection!
Cut the cooked sausage into bite-sized pieces. Pour the delicious homemade curry ketchup over the sliced sausages and sprinkle with curry powder.
Serve this either with Brötchen (German bread rolls) or Pomme Frites (French fries). Make this a total German dish by serving mayo with those fries.

Enjoy currywurst as an easy dinner any night of the week or make it to share with friends at your next Oktoberfest celebration. Lecker!

Looking for more German sausage recipes?

Ready to make delicious currywurst?

Is the recipe below locked? Here's why.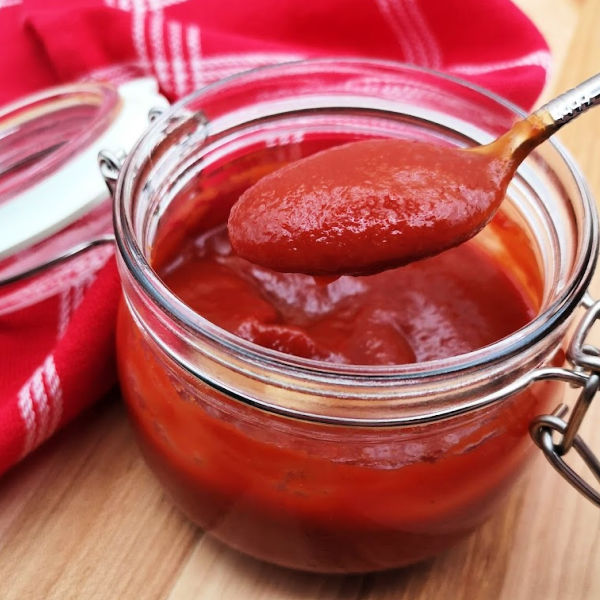 Easy German Currywurst Recipewith Oma's Homemade Tomato Ketchup

This authentic currywurst recipe is so quick and easy to make. And so yummy! The delicious sauce made with homemade ketchup is a bit spicy, with a touch of sweetness and an interesting mix of spices, including curry, of course. It makes plain fried bratwurst something to shout about.
Prep Time


5 minutes


Cook Time


20 minutes


Total Time

25 minutes

Servings:

Makes 4 servings
HOMEMADE KETCHUP RECIPE:

Ingredients:
6 oz can tomato paste
¼ cup honey
½ cup white wine vinegar
½ teaspoon salt
¼ teaspoon onion powder
3 tablespoons water
Instructions:
Mix everything together in a small saucepan.
Bring to a simmer over medium heat, stirring constantly.
Simmer for about 5 minutes or until it is as thick as you like. Let it cool.
Either store in the fridge in a covered container or continue with the curry sauce.
CURRYWURST RECIPE: 

Ingredients:
1 cup of tomato ketchup (from above or purchased)
4 - 5 teaspoons mild curry powder
½ - 1 teaspoon chili powder
½ teaspoon onion powder
pinch ground cloves
2 teaspoons sweet or smoked paprika powder
2 teaspoons honey
2 teaspoons Worcestershire sauce
1 teaspoon water
cooked German bratwurst 
Instructions:
Put ketchup in a bowl. Add the rest of the ingredients (except bratwurst) and mix well.
Cover and let sit in the fridge for at least 12 hours to allow the flavors to meld.
Cut the sausage into thick slices. Pour the curry ketchup sauce on top and sprinkle with additional curry powder.
Serve with Brötchen (crispy bread roll) or Pommes Frites (French fries).
Notes/Hints:

Homemade curry ketchup should be made at least one day ahead to allow flavors to meld.
If your sauce is too thick, thin it with a bit of water.
Adjust the chili powder according to the amount of spiciness you prefer. You can omit it totally if you're wanting a really mild curry sauce.
For more heat, try adding some cayenne pepper or hot paprika to the curry sauce, or have fun experimenting with different spices.
Use the best German sausage available, such as Bavarian Bratwurst, Weisswurst, Knackwurst, or Bockwurst.
Whichever cooking method you use, you wanna make sure the skins get very crispy.
Vegan Currywurst: simply substitute maple syrup or brown sugar for the honey, use a vegan Worcestershire sauce, and fry up some vegan brats for a vegan version of this popular German street food.
*  *  *  *  *

Unless otherwise noted recipe, images and content © Just like Oma | www.quick-german-recipes.com

04.13.2022
Leave a comment about this recipe or ask a question?

Pop right over to my private Facebook group, the Kaffeeklatschers. You'll find thousands of German foodies, all eager to help and to talk about all things German, especially these yummy foods. 
Meet with us around Oma's table, pull up a chair, grab a coffee and a piece of Apfelstrudel, and enjoy the visit.

Cooking just like Oma, making those German meals, is actually quite easy. Let me, Oma Gerhild, help you with my step-by-step methods to re-create those yummy meals you remember from your Oma.

If you're looking for tasty, traditional, and easy German cake recipes (in English) to try, then you've come to the right place! Check out these lecker treats!

Discover the ultimate German schnitzel recipe with Oma's quick and easy method - perfect for any occasion! Taste the authentic flavors of Germany today.
*  *  *  *  *
PIN to SAVE this recipe to your Pinterest board!
Words to the Wise
"Teach me your ways, O Lord, that I may live according to your truth."
Psalm 86:611 (NLT)