Oma's Baked Bratwurst – How to Cook Brats in the Oven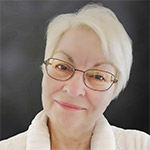 by: Gerhild Fulson  /  Cookbook Author, Blogger, German Oma!
As an Amazon Associate, I earn from qualifying purchases.
Baked sausage? When I first thought about it, I really wondered if it would work. Would they turn out just as good as grilled bratwurst?
Well, why not? I love baked bacon. It's an easy way to make lots of delicious crispy bacon all at once.
So, I tried doing sausages the same way. The result? Fantastic! Baking sausage is a no-mess easy way to make a lot for a large family gathering or just a few for hubby and I.
These baked oven brats are now included in my easy German meat recipes because they're so simple to make without the mess, and they turn out perfectly yummy every time!
What is bratwurst?

Bratwurst is a famous German sausage that is usually made from finely chopped pork, but can also be made from beef or veal or a combination of the three.
There are many types of bratwurst, each made with their own unique blends of seasonings that can include herbs and spices such as marjoram, nutmeg, caraway seeds, and white or black pepper, as well as lemon zest and garlic.

Brought to North America by German immigrants, bratwurst links are traditional fare at summer cookouts, tailgate parties, and sports stadiums, along with hot dogs, and can easily be found at your local grocery store.

What's the best way to cook sausage?
There are different ways to cook bratwurst, but for best flavor, I think nothing beats a charcoal grill to prepare sausage. A gas grill is also a great option.
But when the weather's bad, whether it's raining or snowing or too cold, or you just want to keep things simple, cooking the sausages inside is the next best thing.

A popular way to cook sausages is on the stove top. However, when frying in a pan with butter or oil, the fat often splatters and the whole kitchen (make that the whole house!) smells.

Enter the oven! Using the oven to bake bratwurst keeps the smell contained and your kitchen cleaner. A win-win. And, you can bake as few or as many as you need.
Why bake bratwurst?

Baking bratwurst in the oven is a simple method that produces a similar result to grilling brats. The only real difference is the lack of that delicious smoky, charcoal flavor that just can't be duplicated in an oven.
That being said, there are many reasons why using the oven may become your favorite way to cook up some juicy brats:

you can enjoy them all year long, regardless of the weather
it's a simple and mess-free way to cook your favorite sausage
it's quick and easy, perfect even for busy weeknights
baked sausage turn out just as crispy on the outside and juicy on the inside as grilled bratwurst 
you can even get those gorgeous grill marks if you have a wire rack that fits over a baking sheet
you can cook a variety of sides along with the sausage for a simple sheet pan meal (check out my easy dinner idea below)
How to bake bratwurst

Start by lining a large baking sheet with aluminum foil or parchment paper. You can also use a rack over the baking sheet to get grill marks.
Place the raw brats in a single layer on the baking sheet (or rack) with plenty of space between them so that they don't touch.
Brush them with oil to keep them from sticking and to aid in browning.
Bake in the preheated oven for about 20 to 25 minutes, turning the sausages at least once during baking.
That's it! No fuss, no mess, and delicious crispy-on-the-outside-juicy-on-the-inside sausages every time!
NOTE: If the sausages are really thick, they may take up to 45 minutes to cook through. Use a meat thermometer to make sure the baked sausage have reached an internal temperature of at least 160°F.
---
Oma Says,

Should you poke the sausages before cooking? The answer to that is divided!
Ideally, you don't want to poke them because all the goodness inside will start to come out. Those juices (and yes, the fat) is what gives you the flavor!

However, especially if you're grilling, it's easy to have the heat super high and those sausages will burst on their own, giving flareups and burned meat. If that normally happens to you, you can poke the sausages a little bit before, just not too much. You'll get a little bit of flaring up, but it shouldn't be as bad as if the whole sausage bursts.

---
Easy Dinner Idea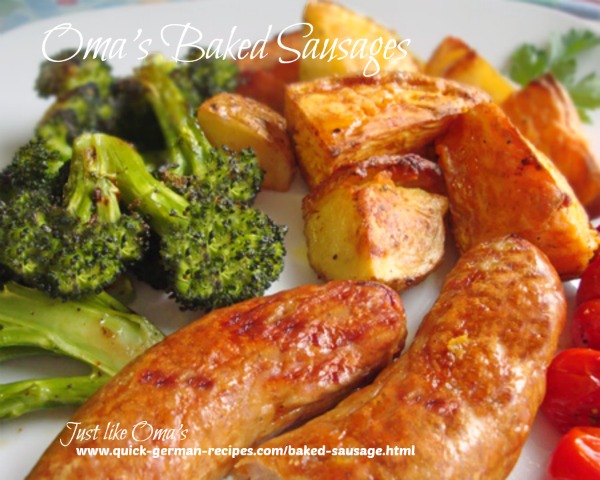 One of the best things about baking bratwurst in the oven is that you can bake other sides along with the sausage for a quick and easy meal.
In the picture above, I've served these savory bratwurst with oven-roasted broccoli and roast potatoes.
Set the oven for 400°F.
Toss the potatoes and broccoli with some olive oil and preferred seasonings.
The potatoes go in first,
then the sausages go in 15 minutes later,
then the broccoli goes in 10 minutes after that.
20 - 30 minutes later, dinner's done! (Check each and remove when done. The amount of time it takes to cook through will depend on how big your potato chunks are and how thick your sausage is.)
You can do this all on one baking sheet or on two or three, depending on how much food you need to cook and how many racks your oven has.
Best of all, it can all be prepared ahead of time. Easy-peasy!

There's something absolutely mouth-watering about having a German meat-and-potato dinner. Get Oma's revised collection of her favorites in German Meat Dishes.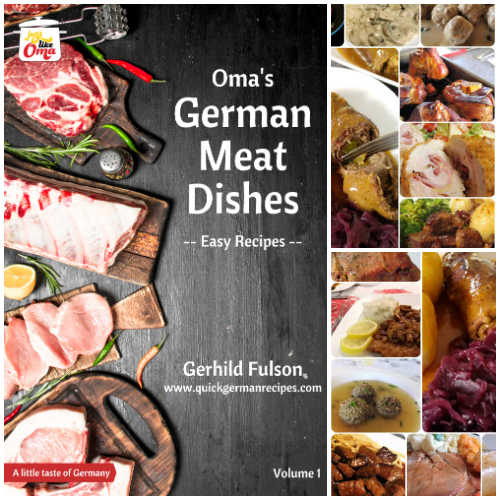 Take a peek at all Oma's eCookbooks. They make sharing your German heritage a delicious adventure!
What to serve with baked sausage

As I've already mentioned, bratwurst is great for baking alongside other sides like potatoes and veggies for a quick and easy dinner. But what kind of potatoes and veggies are best for roasting?
As far as potatoes go, any kind of potato is wunderbar for roasting with your sausages! You can use new potatoes, red potatoes, baby potatoes, Russet potatoes, Yukon Gold, or even sweet potatoes… they're all delicious!
And as for veggies, there are so many that taste so yummy roasted. A few of my favorites are broccoli, Brussels sprouts, baby carrots, cauliflower, bell peppers, asparagus, fennel, and even cherry tomatoes!

But there are also many other traditional side dishes that baked bratwurst pairs so wonderfully with:

And of course, one of the most traditional ways to serve bratwurst is on hot dog buns or a German roll topped with sauerkraut and mustard. Try adding a dollop of sour cream. Yum!
Looking for more delicious bratwurst recipes?

Make your own currywurst sauce for currywurst - the number one fast food in Germany. A yummy way to serve your baked bratwurst.
Ready to bake some bratwurst sausages?

Is the recipe below locked? Here's why. 
As an Amazon Associate, I earn from qualifying purchases.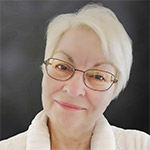 For more German-inspired items that make life easier and yummier, especially in the kitchen and for entertaining, follow my Amazon Storefront.
➙ For groceries,
Try Amazon Fresh
.
Oma's Baked Bratwurst – How to Cook Brats in the Oven
In Germany, Bratwurst is a generic name for sausages that are either fried or grilled. But what about bratwurst baked in the oven? Yep, turns out baked sausage is just as delicious, and just as crispy on the outside and juicy on the inside as grilled brats.
Plus, this simple recipe is a no-mess, no-fuss easy way to cook as many or as little as you like.
Prep Time


5 minutes


Bake Time


25 - 45 minutes


Total Time

30 - 50 minutes

Servings:

Makes 4 servings
Ingredients:
4 uncooked bratwurst sausages (about 1 pound)
olive oil

Instructions:
Instructions:
Preheat oven to 400°F. Line baking sheet with either aluminum foil or parchment paper. Alternately, you could put a rack on the baking sheet as well.
Place sausages on baking sheet (or rack) so that they don't touch each other.
Brush with olive oil (to keep from sticking and aid in browning).
Bake for about 20 to 25 minutes, or until a meat thermometer reads an internal temperature of 160°F. If the sausages are really thick, this may take up to 45 minutes. Turn sausages at least once during baking.
Serve with mustard and buns, sauerkraut or easy potato salad.
Notes/Hints:
Instructions:
Cook more sausages, as needed, for a larger crowd.
To add even more great flavor to this already delicious dish, try marinating the uncooked fresh brats in your favorite beer (who doesn't love beer brats!), apple cider, or even chicken broth mixed with some of your favorite herbs.
Store any leftover cooked sausage in the fridge in an airtight container for up to 4 days.
*  *  *  *  *

Unless otherwise noted recipe, images and content © Just like Oma | www.quick-german-recipes.com

24.27.2022 revision update
Leave a comment about this recipe or ask a question?

Pop right over to my private Facebook group, the Kaffeeklatschers. You'll find thousands of German foodies, all eager to help and to talk about all things German, especially these yummy foods. 
Meet with us around Oma's table, pull up a chair, grab a coffee and a piece of Apfelstrudel, and enjoy the visit.

This easy German Apple Strudel recipe is one of those German desserts that brings the traditional strudel taste to your table without all the work. Wunderbar!!

Make the perfect German Spaetzle with Oma's easy recipe! This traditional German egg noodle pairs perfectly with caramelized onions for a delicious meal.

Choose from Oma's cookbooks that are immediately downloadable & start cooking easy classic German foods tonight. Or get her newest paperback cookbook. LECKER!
*  *  *  *  *
PIN to SAVE this recipe to your Pinterest board!
And let's be friends on Pinterest!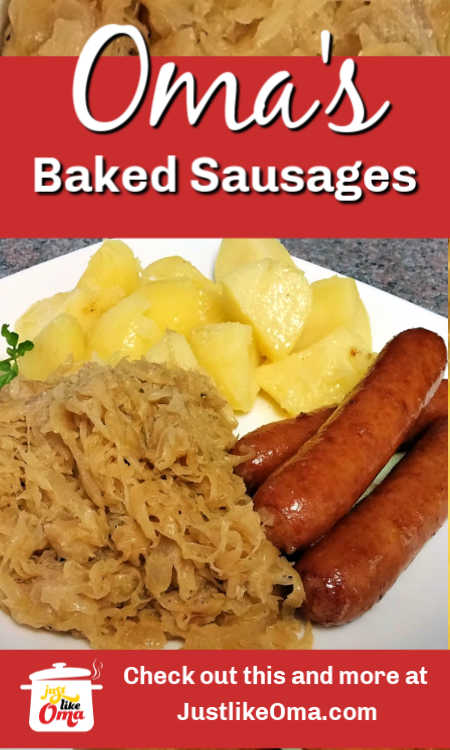 Words to the Wise
"Those too lazy to plow in the right season will have no food at the harvest."
Proverbs 20:4 (NLT)