About Lydia Fulson

Who am I? 
Hi! My name's Lydia Fulson. You've most likely seen my face around the website here and there, and you probably wonder, "Why does Oma Gerhild keep posting this random girl on here?"
Well, that would be, because I am Oma Gerhild's granddaughter. :) 
Of course, when growing up with Oma, I was exposed to a bunch of German cuisine, culture, some of the language and vocabulary as well. I always found this to be quite fascinating.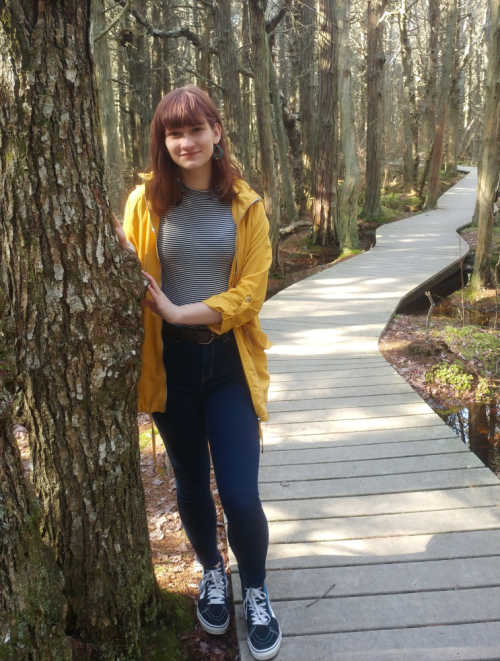 Perhaps you are visiting the site to bring back some of those cherished memories that you made while in Germany, growing up with your Mutti or Oma.

If so, you have come to the right place! You can find hundreds of recipes here, some which you may recognize from your childhood. 

My Job on Quick German Recipes 
I have come quite a long way since I first started working for Oma. I started with the little things, fixing errors on pages. Now, Oma has made me the associate editor of the website. I currently edit and compose pages, modify photos, create videos, schedule, write e-Books and newsletters, all to engage with you!
I have always had a great interest in writing, photography, and pretty much anything that will allow being creative. When Oma asked me to come work for her on the website, of course, I accepted and saw it as one of those creative opportunities. Seeing as though I'm not the most tech-savvy person on the planet, I was a touch nervous to start.
When she first told me about her website and showed it to me, I first thought it seemed like a lot of work. But now, seeing all she has accomplished with this website, and the connections she has with her followers, I am so happy that she went through with it.
Never in a million years did I think I would become a website editor. But it is right up my alley and I love that I can share the knowledge Oma has passed down to me, with you. 
From as far back as I can remember, some of my fondest memories are the ones that Oma and I made in the kitchen. Every single year on my birthday, Oma would have me over for a sleepover.
We would go for a pleasant shopping and dinner date, then the next day, we would prepare a HUGE German meal together for the WHOLE family.
I always felt so proud of myself for being, you could say, "Just like Oma."

A Bit More About Me...
Oma has always made cooking fun for me. I remember feeling so impressed and amazed at the variety of dishes she could create in the kitchen, and that feeling is still the same!
I sure have learned a lot from her.
I love art, traveling, being creative, and hands-on. All of these qualities, I got from her. I often get people who repeatedly say, "You are SO your Oma!" I won't argue, because they are pretty right about that. 
For years and years, Oma has been teaching me her best kitchen methods and I have her to thank for my love of German food.
I am now nineteen years old, and I still find it exciting to look back at the website and see a picture of the recipe we made, and think Hey, I made that! 
This website truly is built on love and memories. 
One day I do plan to go to Germany and experience the culture and cuisine for myself. I've heard many stories where my Oma and Opa have shared the traditions and strange foods that they have there.
I can't wait to travel to this distinguished country to learn more about my heritage and see the beauty of my family's traditions. 
Lydia's Favourite Recipes
If I tried to share all of the recipes Oma and I have made over the years, well, then I might as well have written an entire book. 
It is for sure challenging to pick just one favorite. So here are a few: 
Oma's Beef Rouladen - Traditional and sooo fun to make! 
Red Cabbage - Only three letters needed: Y.U.M!
Oma's German Spätzle Recipe - This one was a good arm workout, but the result is delicious.
Black Forest Cake - I can't even tell you how many times my Dad has asked me to make this one again.
Fruit Flan - A refreshing recipe that is pleasing to the eye. 
Want to check out our e-Books?
You can find a variety written by Oma herself and by myself as well! 
Leave a comment about this recipe or ask a question?

Pop right over to my private Facebook group, the Kaffeeklatschers. You'll find thousands of German foodies, all eager to help and to talk about all things German, especially these yummy foods. 
Meet with us around Oma's table, pull up a chair, grab a coffee and a piece of Apfelstrudel, and enjoy the visit.

Make the perfect German Spaetzle with Oma's easy recipe! This traditional German egg noodle pairs perfectly with caramelized onions for a delicious meal.

Discover the ultimate German schnitzel recipe with Oma's quick, easy, and delicious pork version - perfect for any occasion! Taste the authentic flavors of Germany today.

This easy German Apple Strudel recipe is one of those German desserts that brings the traditional strudel taste to your table without all the work. Wunderbar!!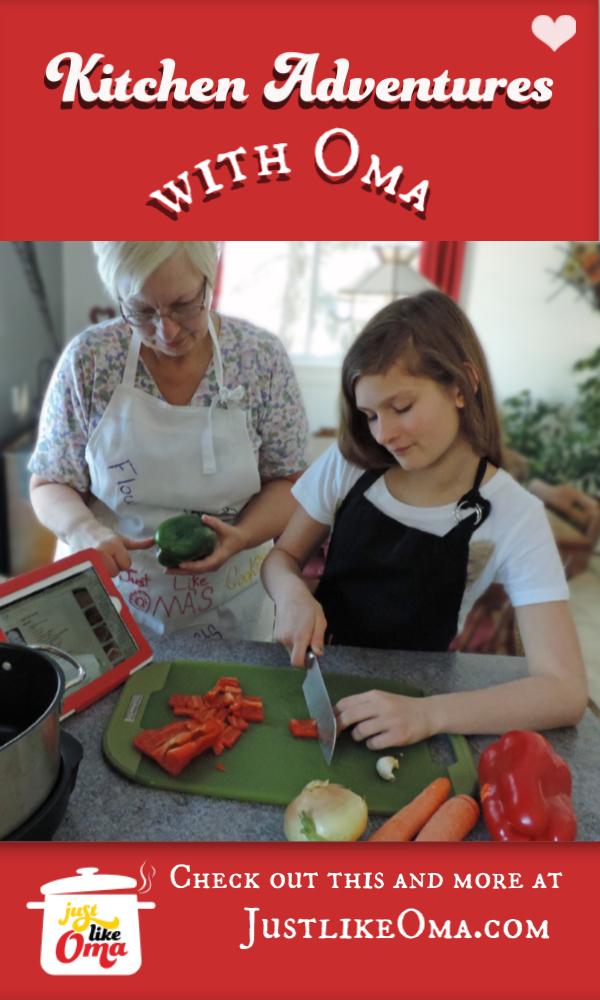 Words to the Wise
"Wisdom will multiply your days and add years to your life."
Proverbs 9:11 (NLT)