How to Make Goulash ❤️
➤ by Oma Gerhild Fulson
FTC Disclosure: Making a purchase via a link on the page? I may earn a small commission on the transaction - at no added cost to you. Thanks!
Yum
Learn how to make goulash, aka Gulasch, the way Oma (that's me) makes it! It's one of my best beef recipes and it's similar to a Hungarian goulash recipe. The main difference is that the Hungarian ones usually have potatoes added and the German ones don't. But, now-a-days, even that difference doesn't always exist. :) yet some argue of this!!!
Instead of arguing over where goulash comes from, let's just enjoy it! And, it's so easy to make! REALLY!

How to make Goulash - Oma's way! ❤️
Ingredients:
2 lbs boneless beef chuck, cut into ½-inch cubes
3 Tbsp butter or oil
1 Tbsp tomato paste
3 - 4 onions, coarsely chopped
1 clove garlic, minced (optional)
2 carrots, sliced
1 - 2 Tbsp sweet Hungarian paprika
1 cup red wine (or water)
2 cups beef broth (or bouillon cubes & water)
1 bay leaf
½ tsp each salt and pepper
Instructions:

In a large pan, brown the beef cubes in two batches in the butter or oil over high heat, removing browned meat to a bowl.
Add onions and garlic (if using) and fry until translucent, about 5 minutes.
Add remaining ingredients and the browned beef cubes.
Bring to boil. Reduce heat to simmer and cover.
Simmer for about 1½ hours or until meat is tender.
Check seasoning and adjust as needed.
If you wish to make the gravy thicker, mix about 1 - 2 Tbsp cornstarch with a bit of cold water and stir in as needed to thicken.
Serves 4 - 6.
Hints:
Add 1 lb green beans.
You can add the carrots after the goulash has simmered 45 minutes if you like it to have a bit more "texture".
1 tsp thyme is a nice addition.
You can add about 4 potatoes, cut into ½-inch cubes if you wish. Add it when you add the carrots.
Adding cayenne pepper gives a bit of spice. Or, try adding Montreal Steak Spice (totally non-German, but Opa and I like the 'kick' it gives!)

---
What to serve with your goulash ...
A northern German tradition is to serve the goulash over boiled potatoes. In southern German, it needs to be served with Spätzle, a homemade noodle. Above, I've served it with creamed Brussels Sprouts. 
This is a cold weather favorite throughout Germany as well as at our house. Use this method of how to make goulash and then alter it according to your likes.
---
A Slow Cooker Goulash ...

Here's a German goulash sent in by one of our readers, Anna Hanssen.
She uses a slow cooker to make this.
Doesn't it look wunderbar!?! 
If you're still curious about the history of goulash, then check out the below.
In the meantime, here's my secret to a delicious goulash:
It's that simple. That's where the flavor starts. And then the onions, too. The darker, without getting black, the more flavor there is. Wunderbar! Lecker!

Oma says,
Are you curious about the history of Goulash?
Hungarian or German? What's the connection between the two?
If you are, then check this out.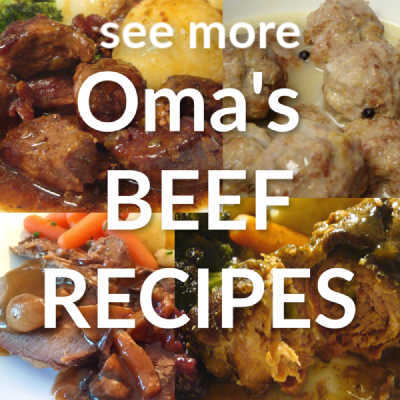 *  *  *  *  *
Thinking of starting your own Handmade Business?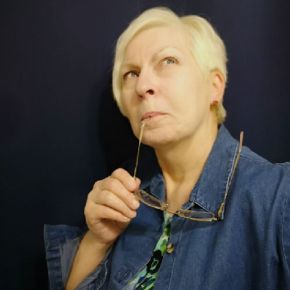 This Oma KNOWS you CAN do it.
How do I know?
Well, if I can do it, anyone can.
I've even figured out how I can help you.
I've teamed up with my own business coach, Renae Christine (yes, do google her!), to bring you this free masterclass. After you watch it, ask me any questions and I'll gladly answer them.
Don't hesitate. I'm not sure how long Renae will keep this free masterclass available.
PS:  Yes, Renae really is as amazing as all the reviews say.
PPS: Yes, the course is for handmade items, but I've used it successfully for my cookbooks. I know others are using her methods for services, direct sales, and even a local ice cream bar & grill that's constantly selling out. You've nothing to lose by taking a look ... and a whole bunch to gain.
*  *  *  *  *
Oma's Cookbooks (downloadable & print)
*  *  *  *  *
Want nutritional information for a recipe?
Copy and paste the ingredient list and the number of servings into Calorie Count. 
It will give you an approximate calculation.

Need help doing conversions
between cups and grams or any such thing?
Use this site to give you all the different conversions for the different types of ingredients. 
---
Got sweet Hungarian paprika? PIN this so you find the recipe how to make goulash quickly...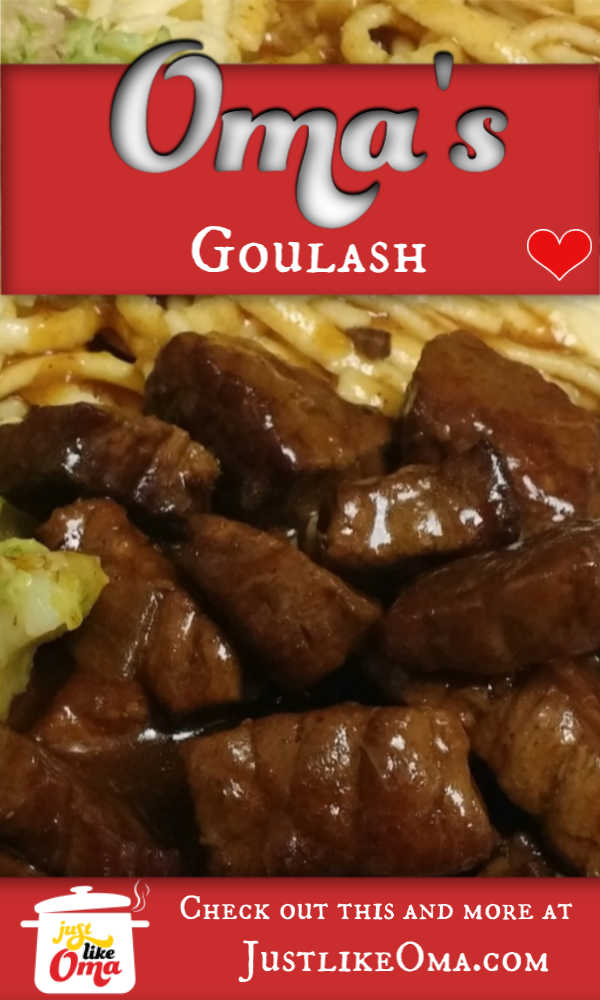 ---
Words to the Wise
"Instruct the wise, and they will be even wiser. Teach the righteous, and they will learn even more."
Proverbs 9:9 (NLT)
---
How to Make Goulash Just like Oma


By
Oma Gerhild Fulson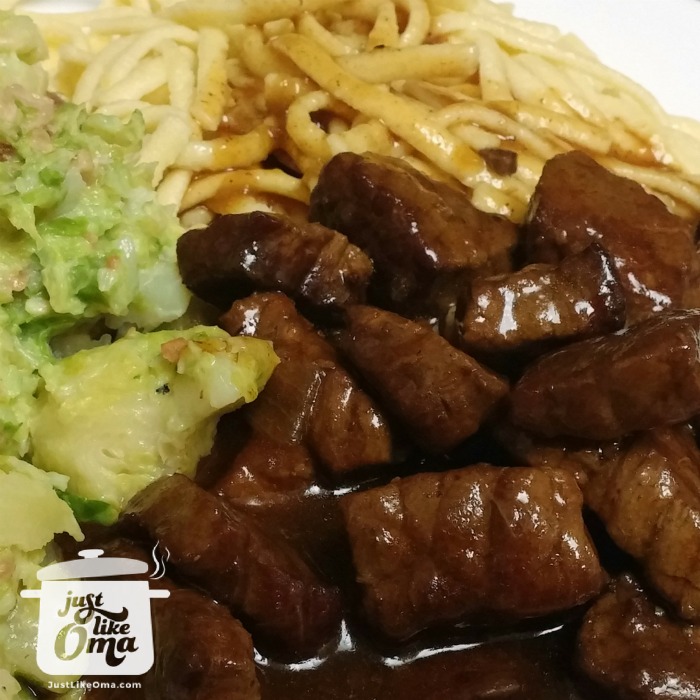 Wondering how to make goulash that tastes traditionally German? Here's my easy way to make this favorite. I'm sure it'll become yours as well. So LECKER!

Ingredients:
boneless beef chunk,
carrots,
tomato paste,
garlic,
For the full recipe, scroll up ...