Smoked Pork Chops Recipe: Oma's Kasseler ❤️
➤ by Oma Gerhild Fulson
FTC Disclosure: Making a purchase via a link on the page? I may earn a small commission on the transaction - at no added cost to you. Thanks!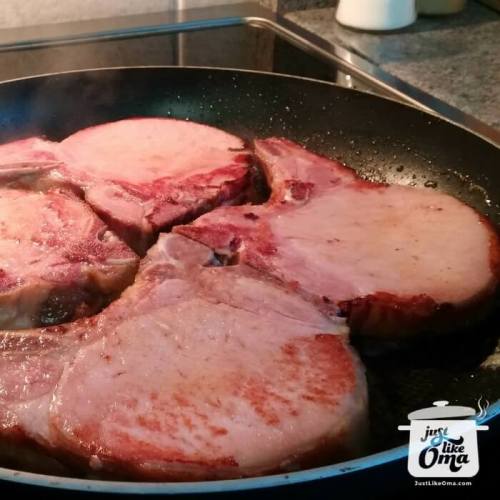 Yum
This smoked pork chops recipe is one of those traditional German food recipes that is so easy and quick to make. The only difficulty you may have is finding the meat. Most delis will have this - called "Kasseler" (or "Kassler") - it's a type of smoked pork loin chops. Can't find that? Check below for alternatives.
Together with making the potato salad and broccoli, the quick German meal below was ready in under 30 minutes. A very traditional German Kasseler dinner!
Smoked Pork Chops Recipe: Oma's Kasseler ❤️
Ingredients:
smoked pork chops (Kassler), one per person
oil and/or butter to fry
Instructions:

Heat oil and/or butter, about 2 Tbsp in a fry pan.
Over medium heat, lightly brown Kasseler chops on both sides.
Serve and enjoy. Great with German mustard, potatoes, and vegetables.

---
Can't find Kasseler?
Then a thick piece of boneless cooked ham would work, although not quite the same flavor. You may want to try different brands to find one that tastes "just right".
A similar flavor can be had by using a thick piece of Canadian pea-meal bacon. Again, these are just substitutes for the real thing.
Dinner Tips ...
It doesn't get much easier than the recipe above! Just long enough in the pan to get it a bit browned and hot.
Below, it is shown served with some quick and easy potato salad and some steamed broccoli. The chops are done within 5 - 10 minutes, so together with making the potato salad and broccoli, this dinner was ready in under 30 minutes, starting from scratch.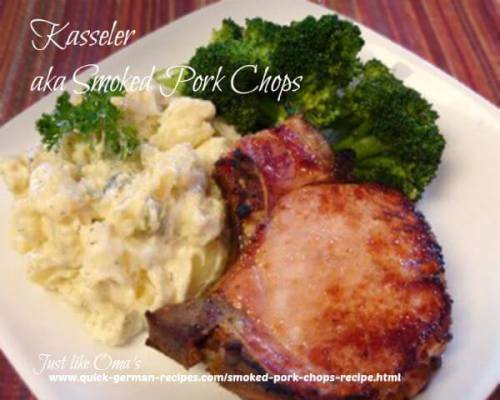 All the meat needs is a quick fry to heat and brown. Often it's served with sauerkraut and mashed potatoes for a really traditional German meal. Finish off the meal in real German style by serving fruit over ice cream ("Heiss und Eis") or a pudding.
Choose your own favorite side dishes from the many German food recipes posted under or Vegetable Recipes -- great accompaniments to these smoked pork chops.
Where the original name "Kasseler" comes from is unknown. It is assumed that it did NOT come from the town of Kassel in Germany. 
It's a salted and slightly smoked cut of pork, usually loin or neck. Often there's a bone, but this can be removed if desired before cooking.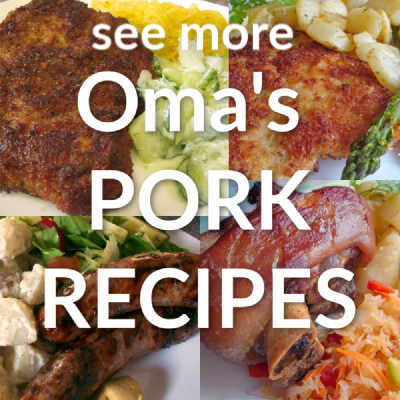 *  *  *  *  *
Thinking of starting your own Handmade Business?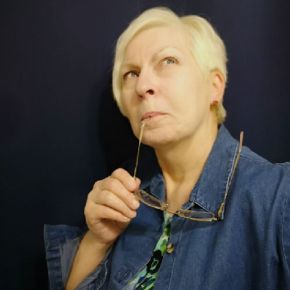 This Oma KNOWS you CAN do it.
How do I know?
Well, if I can do it, anyone can.
I've even figured out how I can help you.
I've teamed up with my own business coach, Renae Christine (yes, do google her!), to bring you this free masterclass. After you watch it, ask me any questions and I'll gladly answer them.
Don't hesitate. I'm not sure how long Renae will keep this free masterclass available.
PS:  Yes, Renae really is as amazing as all the reviews say.
PPS: Yes, the course is for handmade items, but I've used it successfully for my cookbooks. I know others are using her methods for services, direct sales, and even a local ice cream bar & grill that's constantly selling out. You've nothing to lose by taking a look ... and a whole bunch to gain.
*  *  *  *  *
Oma's Cookbooks (downloadable & print)
*  *  *  *  *
Want nutritional information for a recipe?
Copy and paste the ingredient list and the number of servings into Calorie Count. 
It will give you an approximate calculation.

Need help doing conversions
between cups and grams or any such thing?
Use this site to give you all the different conversions for the different types of ingredients. 
---
PIN this ...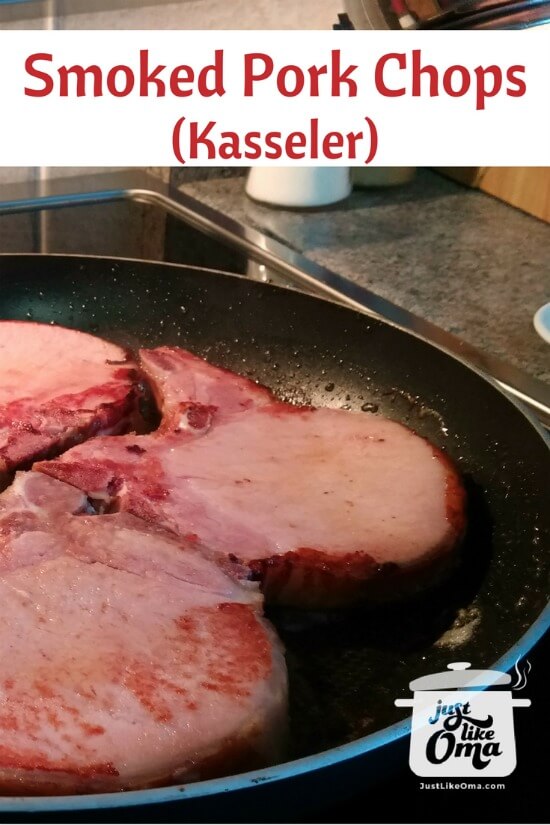 ---
Words to the Wise
"Your kindness will reward you, but your cruelty will destroy you."
Proverbs 11:17 (NLT)