Oma's German Salad Recipes & Dips

➤ by Oma Gerhild Fulson
FTC Disclosure: Making a purchase via a link on the page? I may earn a small commission on the transaction - at no added cost to you. Thanks!
These easy German salad recipes and quick dips such as German potato salads, cucumber salads, spinach dip and so much more will delight your family and guests. These are salads that seem to find their way onto every buffet table. We particularly like them for picnics as well. 
There are so many different potato salads, all traditional, yet so different.In fact, it's said there are as many types of potato salads as there are German cooks. I've separated the potato salads into their own category!
---
Oma's German Salad Recipes
---
Oma's German Potato Salad Recipes
---
Try one of these Dips today ...

---
Some of my Favorite Salads ...
A favorite that I grew up with is the herring salad. A super simple fast supper this one is. Tasting sweet and creamy, served with boiled new potatoes. That's all that's needed. It's a real  kid pleaser, for my kids anyways.

---
There's the "new" traditional - Corn Salad - a colorful and quick German salad. When I said "new" traditional, that's because I didn't grow up with corn. 

Corn was food for animals, not people.
That's the tradition my parents brought to Canada with them when they emigrated from Germany.
Although I enjoyed corn at my friend's house, it took quite a while before I saw it in our house. It carried the stigma of "cattle feed."
So, imagine my surprise when I visit Germany for the first time 50 years later and order a house salad in a very fine restaurant. A lovely salad arrives, sprinkled on top with corn! Canned corn! 
Oma says,
Try the hints at the bottom of the recipes. They will give you ideas to alter the salads and dips depending on your tastes and ingredient availabilities. You'll also find the best salad dressing recipes throughout the salad recipes. My favorite is a sour cream dressing that's so easy to make.

*  *  *  *  *
Thinking of starting your own Handmade Business?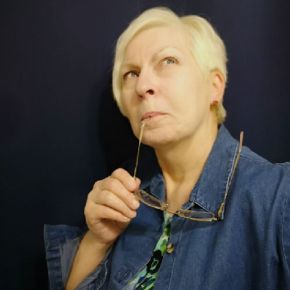 This Oma KNOWS you CAN do it.
How do I know?
Well, if I can do it, anyone can.
I've even figured out how I can help you.
I've teamed up with my own business coach, Renae Christine (yes, do google her!), to bring you this free masterclass. After you watch it, ask me any questions and I'll gladly answer them.
Don't hesitate. I'm not sure how long Renae will keep this free masterclass available.
PS:  Yes, Renae really is as amazing as all the reviews say.
PPS: Yes, the course is for handmade items, but I've used it successfully for my cookbooks. I know others are using her methods for services, direct sales, and even a local ice cream bar & grill that's constantly selling out. You've nothing to lose by taking a look ... and a whole bunch to gain.
*  *  *  *  *
Oma's Cookbooks (downloadable & print)
*  *  *  *  *
Want nutritional information for a recipe?
Copy and paste the ingredient list and the number of servings into Calorie Count. 
It will give you an approximate calculation.

Need help doing conversions
between cups and grams or any such thing?
Use this site to give you all the different conversions for the different types of ingredients. 
---
---
Make every day a day of SUCCESS!
"I can do everything through Christ, who gives me strength."
Philippians 4:13