Lydia's Layered Taco Dip Recipe
➤ by Lydia Fulson
As an Amazon Associate, I earn from qualifying purchases.
Here we have something a little different. A Mexican layered taco dip that is a mega favorite amongst out family.
This recipe is one of those non-German favorites.
Why is it so popular here? Well, it has an abundance of immaculate flavors that all work together to make this delicious chip dip that is SO easy to make! 
Taco dip is a great take-along for barbecues, picnics, afternoon brunch, or game night! That's a big one for our family. We often pair our laughter-filled game nights with this dip.
Don't forget the nacho/ tortilla chips for dipping ... it is a dip after all. But, if you forget the chips or just want to eat it on its own, I'll admit, I love doing this too. I love this as a snack by itself. But if it's for a fancy occasion or get-together, I'll use chips ( That way, I don't look weird being the only one scooping it up with a spoon.)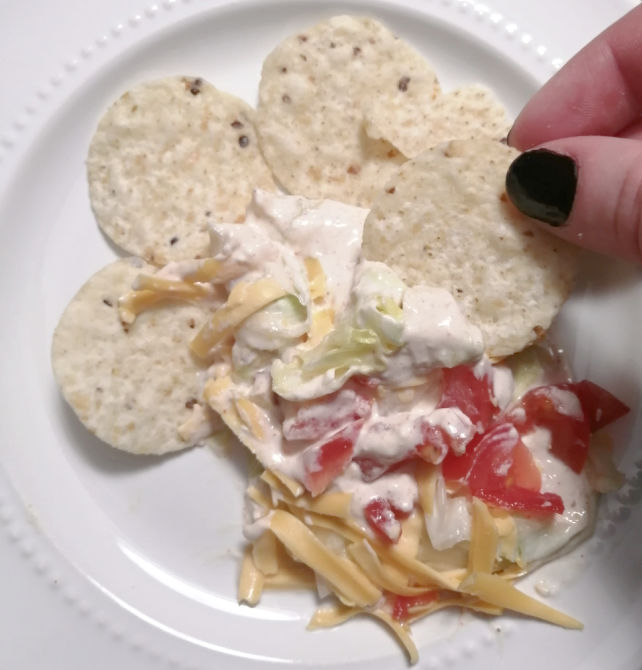 This dip is a great choice because of its simplicity. It can be made with easy ingredients that you may already have on hand. Oh, and it doesn't have to be cooked or heated up. That means no waiting by the oven, waiting and waiting, being tempted by the yummy smells.
---
Every step along the way is an easy one.
First, make your base using only three ingredients.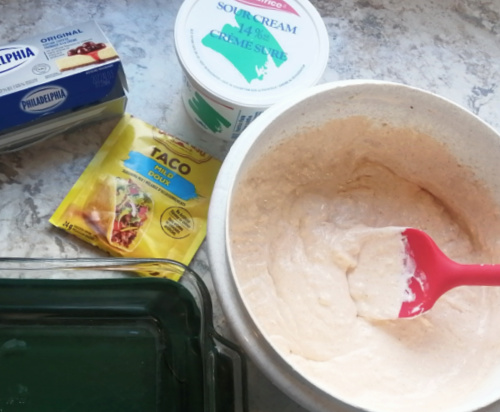 Next, scoop the base into the pan, add the lid and place in the fridge.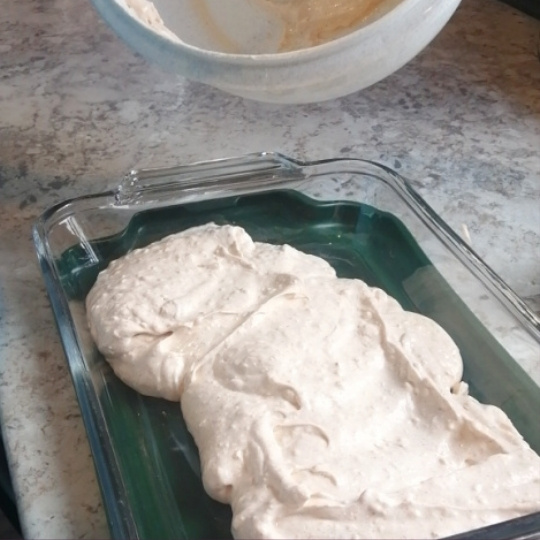 It only gets easier from here! Now all that's left to do is add your toppings! Our layer choices as seen in the pictures are lettuce, cheese, and tomatoes.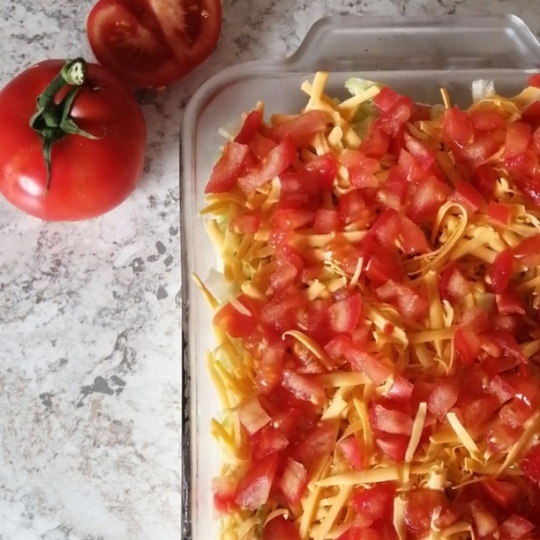 So ... simple ingredients, no cook time, and it's delicious? Sound inviting yet?
There are many different ways to make layers. Choose whatever combinations you'd like. Or try one, then next time, try another. That's the great thing about versatile recipes!
Need some ideas? 
Layering Combination Ideas:
Lettuce, cheese, salsa
Lettuce, black olives, cheese
Bacon, lettuce, tomatoes  ... BLT layered dip ;)
Lettuce, bacon, cheese
Cheese, black olives, salsa
Alright, time to get mixing and layering! Enjoy!
---
Ready to make this Taco Dip?
Is the recipe below locked? Here's why. 
As an Amazon Associate, I earn from qualifying purchases.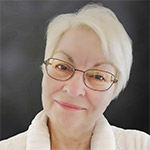 For more German-inspired items that make life easier and yummier, especially in the kitchen and for entertaining, follow my Amazon Storefront.
➙ For groceries,
Try Amazon Fresh
.
Lydia's Layered Taco Dip Recipe

This layered taco dip recipe is an easy addition to a party buffet of international foods. I've had all different types of foods together when putting together such a feast. 
In fact, this dip is a favorite in our family, which is great because it's so easy!
Prep Time


15 minutes


Cook Time


0 minutes

Total Time

15 minutes

Ingredients:
1 package cream cheese (8 ounces), softened
2 cups sour cream
1 envelope taco seasoning mix
about 2 cups shredded cheese (cheddar)
about 4 cups lettuce (shredded)
2 - 3 tomatoes, diced
tortilla chips
Instructions:
In small bowl, thoroughly mix cream cheese, sour cream, and taco seasoning.
Cover and put in fridge - preferably overnight.
Spread in serving dish (such as a 9x12-inch pan).
Sprinkle with tomatoes, lettuce, and cheese.
Serve with tortilla chips.
Notes/Hints:

Extra layers can be added, such as diced peppers, diced onion, or bacon.
Want more meat. Brown 1 pound ground beef and season with taco seasoning. Cook about 5 minutes until done. Sprinkle this on top of the cream layer.
Use Monterrey Jack cheese for a more traditional taste.
*  *  *  *  *

Unless otherwise noted recipe, images and content © Just like Oma | www.quick-german-recipes.com

Want to know which recipes are Oma's favorites? Grab your copy of her very favorite recipes in Favorite German Recipes eCookbook.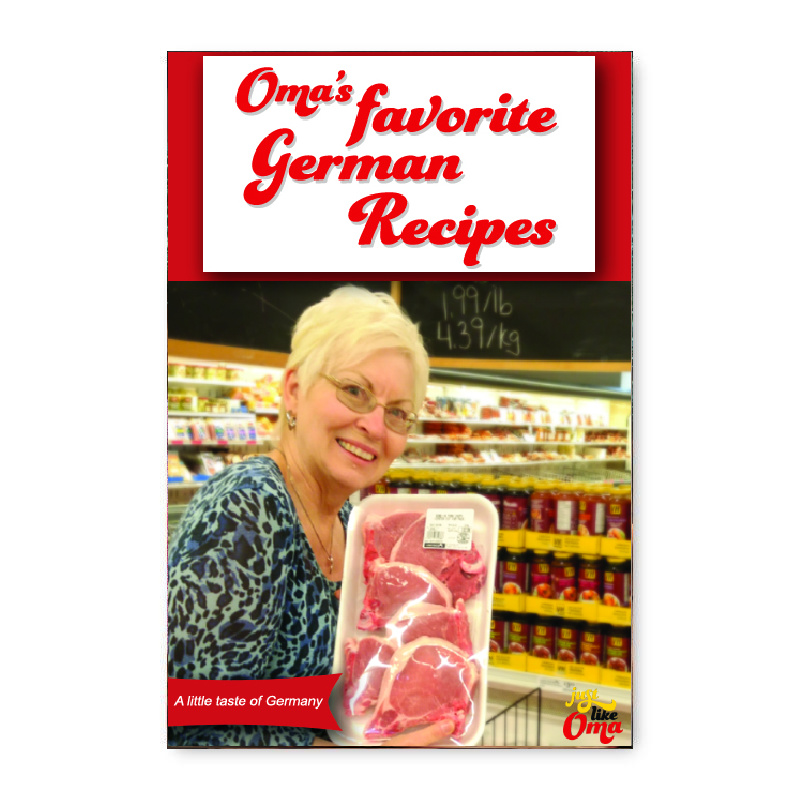 Take a peek at all Oma's eCookbooks. They make sharing your German heritage a delicious adventure!

Leave a comment about this recipe or ask a question?

Pop right over to my private Facebook group, the Kaffeeklatschers. You'll find thousands of German foodies, all eager to help and to talk about all things German, especially these yummy foods. 
Meet with us around Oma's table, pull up a chair, grab a coffee and a piece of Apfelstrudel, and enjoy the visit.

Make the perfect German Spaetzle with Oma's easy recipe! This traditional German egg noodle pairs perfectly with caramelized onions for a delicious meal.

Discover the ultimate German schnitzel recipe with Oma's quick, easy, and delicious pork version - perfect for any occasion! Taste the authentic flavors of Germany today.

This easy German Apple Strudel recipe is one of those German desserts that brings the traditional strudel taste to your table without all the work. Wunderbar!!
*  *  *  *  *
PIN to SAVE this recipe to your Pinterest board!
And let's be friends on Pinterest!
---
Layered Taco Dip Recipe made Just like Oma


By
Oma Gerhild Fulson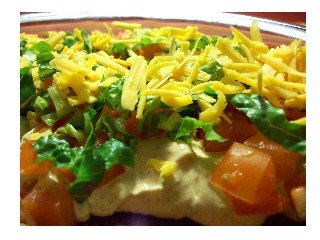 This layered taco dip recipe is an easy addition to a party buffet of international foods, including German specialties.

Ingredients:
cream cheese,
sour cream,
lettuce,
cheese,
taco seasoning mix,
tomatoes,
tortilla chips,
For the full recipe, scroll up ...
Words to the Wise
"Anger is cruel, and wrath is like a flood, but jealousy is even more dangerous."
Proverbs 27:4 (NLT)