Oma's Recipe for Corn Salad

➤ by Oma Gerhild Fulson
FTC Disclosure: Making a purchase via a link on the page? I may earn a small commission on the transaction - at no added cost to you. Thanks!
Yum
This German recipe for corn salad, aka Maissalat,  is so very easy. Colorful and quick, a great addition to a summer buffet or picnic. It's among the best salad recipes because it really is so quick. I really do love corn and finding corn recipes this easy is great. This salad relies on canned corn ... easy!
Looking through old German cookbooks, it is rare to find corn recipes. Check below to find out why. However, it's now quite common to find in newer cookbooks ... as well as in fancy restaurants.
Adding fresh green peppers and bright red tomatoes, and this salad is a feast for the eyes as well. Add to that, the fact that it's healthy, too!
Oma's Recipe for Corn Salad
Ingredients:
2 small cans corn, drained
2 green peppers, diced
2 red tomatoes, diced
4 Tbsp mayonnaise
4 Tbsp vinegar
salt, pepper
Instructions:
Put drained corn, diced green peppers, and diced tomatoes into bowl.
Mix mayonnaise and vinegar. Season with salt and pepper.
Pour mayonnaise/vinegar over vegetables and stir.
Serve or let stand briefly to let flavours mingle.
Serves 4.

---
Corn? For the table and not the stable?
It's interesting to note that corn is not a common vegetable in Germany - at least not in years gone by. My parents immigrated to Canada in the early 1950's and the tradition they brought with them was that corn ("mais") was only fit for cattle.
Corn was certainly not for human consumption! It took a while before we started eating it in Canada - it still carried a negative connotation.
Things changed in Germany and now corn is often added to salads. Even in the finest restaurants, I've had canned corn sprinkled on top of their house salads. To me, this is most unusual and even strange, as it is not even common here in Canada to use canned corn in that way.
Oma says,
As I travel throughout Germany, I'm always on the look out for new recipes, and, keeping my eyes open for how and where corn is used, is always fun. Besides its new use as a biofuel, where mounds and mounds of it are under tarps, there's lots left to enjoy in salads!
More German Salads
*  *  *  *  *
Thinking of starting your own Handmade Business?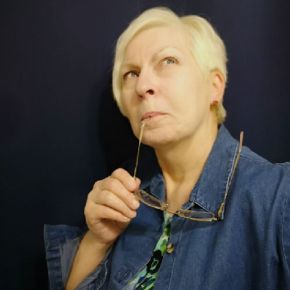 This Oma KNOWS you CAN do it.
How do I know?
Well, if I can do it, anyone can.
I've even figured out how I can help you.
I've teamed up with my own business coach, Renae Christine (yes, do google her!), to bring you this free masterclass. After you watch it, ask me any questions and I'll gladly answer them.
Don't hesitate. I'm not sure how long Renae will keep this free masterclass available.
PS:  Yes, Renae really is as amazing as all the reviews say.
PPS: Yes, the course is for handmade items, but I've used it successfully for my cookbooks. I know others are using her methods for services, direct sales, and even a local ice cream bar & grill that's constantly selling out. You've nothing to lose by taking a look ... and a whole bunch to gain.
*  *  *  *  *
Oma's Cookbooks (downloadable & print)
*  *  *  *  *
Want nutritional information for a recipe?
Copy and paste the ingredient list and the number of servings into Calorie Count. 
It will give you an approximate calculation.

Need help doing conversions
between cups and grams or any such thing?
Use this site to give you all the different conversions for the different types of ingredients. 
---
---
Words to the Wise
"Whoever loves a pure heart and gracious speech will have the king as a friend."
Proverbs 22:11 (NLT)