Oma's Sour Cream Salad Dressing ❤️

➤ by Oma Gerhild Fulson
FTC Disclosure: As an Amazon Associate I earn from qualifying purchases.
Make this sour cream salad dressing flavored with dill or your favorite herb. Then pour it over lettuce for one of our traditional German spring salad recipes. I use this for mixed salads, lettuce salads, even cucumber salads.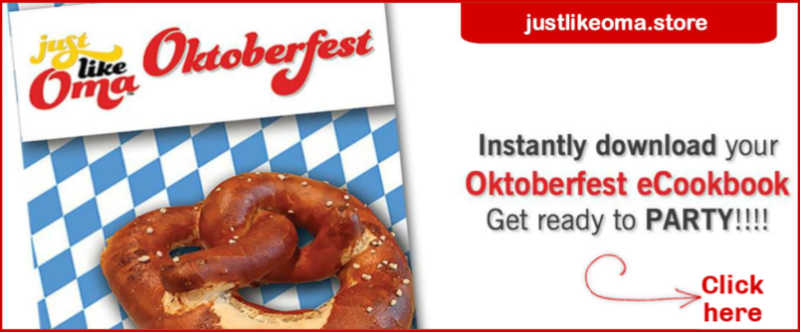 My favorite and my family's favorite is a salad dressing that is a bit sweet and sour and flavored with dill, preferably fresh.

Prep your Lettuce properly ...
An important note to remember when making a lettuce salad is to make sure you wash the lettuce carefully.
Then, it needs to be dried.
Use either a salad-spinner or paper towels.
If water remains on the lettuce leaves, it will dilute the cream sauce, and that would be a shame. It's so utterly wunderbar!

Heidi's Hints:
My dear German friend, Heidi, who comes from northern Germany, shared her recipe for this dressing, but she uses heavy cream instead of the sour cream. Mix it up real good with the lemon juice and it will almost 'whip' up a bit. Yummy!
YES! This is the Cucumber Salad Dressing!
This dressing, and variations of it, are traditional for a cucumber salad, but tastes so great on a lettuce salad as well. That was, to me, a "eureka" moment when I tried it for the first time.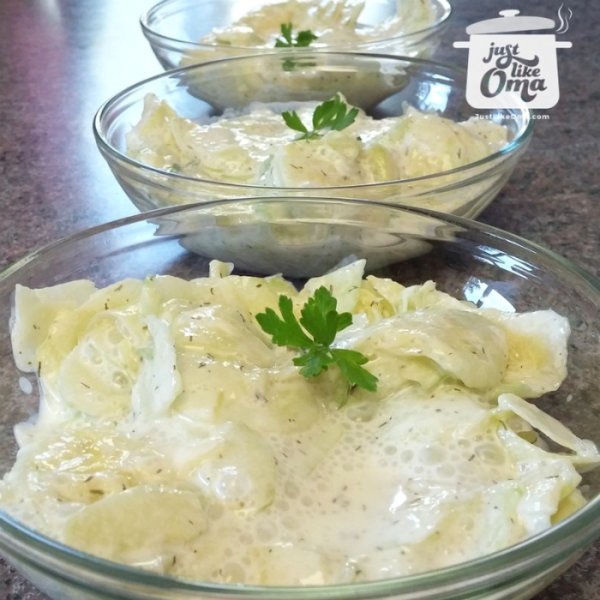 I mean, it was THE dressing that always went on the cucumber salad. In fact, any dressing left over in the bowl after all the cucumbers slices were removed, was quickly scooped up by whoever got there first.
Why I never thought of putting over a lettuce salad really dumbfounds me. But the first time I did, it became a favorite!
Oma says,
This is the Dill-Rahm-Sosse that's so popular in Germany!
Oma's Lettuce Salad with Sour Cream Dressing ❤️

Ingredients:
1 head lettuce, washed
1 lemon
1½ cups sour cream
sugar, salt, pepper
1 bunch of dill, chopped finely
Instructions:
Tear lettuce into bite-sized pieces.
Grate lemon before juicing it.
In a small bowl, mix the grated lemon peel, about 4 tbsp lemon juice, sour cream, dill, and about 2 - 3 tbsp sugar. Season with salt and pepper.
Pour dressing over salad, toss, and serve immediately.
Serves 4.
Hints:
Don't have a whole lemon? Use about 4 tbsp lemon juice instead and omit the grated peel.
Instead of sour cream, use plain or Greek yogurt.

Leave a comment about this recipe or ask a question?
Pop right over to my private Facebook group, the Kaffeeklatschers. You'll find thousands of German foodies, all eager to help and to talk about all things German, especially these yummy foods. 
I pop in all the time as well, to chat and to answer questions. 
Meet with us around Oma's table, pull up a chair, grab a coffee and a piece of Apfelstrudel, and enjoy the visit.
*  *  *  *  *
Want nutritional information for a recipe?
Copy and paste the ingredient list and the number of servings into Calorie Count. 
It will give you an approximate calculation.

Need help doing conversions
between cups and grams or any such thing?
Use this site to give you all the different conversions for the different types of ingredients. 
---
PIN this ... for quick recipe access while preparing your lemon juice and other ingredients 

---
Schwenkbraten recipe that has been a delish hit an alle familien & freunde... Total Approx. Time: Prep: 15 min. + Marinating 8 hrs min. + Grill: 15 min.

My Oma made this cake every Christmas. She iced it with a white frosting that ran down the sides. She decorated it with little silver balls (candy). It
---
Words to the Wise
"Wise people treasure knowledge, but the babbling of a fool invites disaster."
Proverbs 10:14
---
❤️ Homemade Sour Cream Salad Dressing made Just like Oma


By
Oma Gerhild Fulson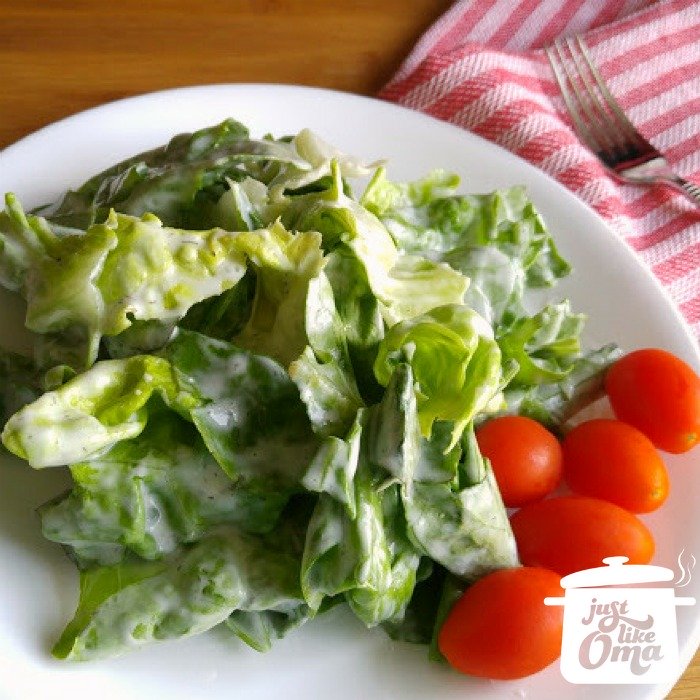 Make this sour cream salad dressing flavoured with dill and pour it over lettuce for a traditional German spring salad.

Ingredients:
sour cream,
lemon,
dill,
lettuce,
For the full recipe, scroll up ...