Wurstsalat vs. Fleischsalat ❤️

Germany's Meat Salads made Just like Oma!
➤ by Oma Gerhild Fulson
FTC Disclosure: Making a purchase via a link on the page? I may earn a small commission on the transaction - at no added cost to you. Thanks!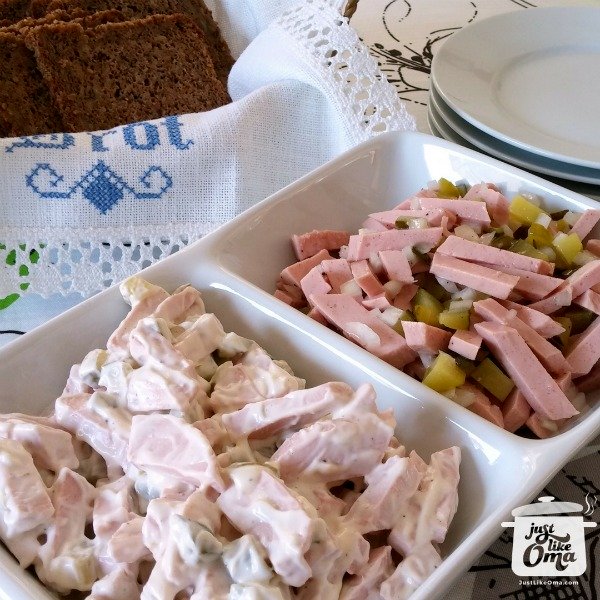 Wurstsalat ... a traditional meat salad from southern Germany. In the north, it's Fleischsalat. Both are wonderfully different and delicious! However, this is sometimes not the case and a southern one will have mayo and a northern one not! Try them both. Then, choose your favorite. 


There are so many variations for both of these. Check below for lots of ideas on making this meat salad that's traditionally just served with some German bread or buns. As well, one of our Facebook fans sent in the one his wife makes. The recipe is below and a photo collage, as well.
1. Oma's Wurstsalat ❤️
Ingredients:
1 lb cooked salami or ring bologna
2 large pickles, German if available
1 large onion
3 tbsp white wine vinegar
4 tbsp sunflower oil
salt, pepper
fresh parsley to garnish
Instructions:
Cut bologna into thin strips (julienned) or thin slices
Dice pickles
Cut onions into thin rings
Put bologna, pickles, and onions into a bowl and gently mix together.
Make a salad dressing by mixing together the vinegar and oil. Season with salt and pepper. Pour over Wurstsalat and mix. Sprinkle with the chopped parsley and let sit about ½ hour in fridge before serving.
Serve with German bread, pumpernickel, or buns.
2. Oma's Fleischsalat ❤️
Ingredients:
1 lb cooked salami or ring bologna
2 large pickles, German if available
about 5 tbsp mayonnaise, German if available
about 1 tbsp mustard, German if available (optional)
Instructions:
Either dice or cut meat into thin strips (julienned)
Either dice or cut pickles into thin strips (julienned)
Mix together the mayonnaise and mustard (if using)
Mix everything together and let sit about ½ hour in fridge.
Serve with German bread, pumpernickel, or buns.
3. Christian's Rindfleisch Salat (Beef Salad)
One of our German Facebook fans, Christian Spallek, sent in photos (below) and instructions of the Rindfleisch Salat (Beef Salad) made by his wife.
He says that whenever she makes a Beef Soup (one of his favorites), she'll buy double the meat. She'll take half the cooked meat (about 1.5 lb) as leftovers for her delicious and easy Beef Salad, made just the way her mother makes it.
First the cold meat gets diced into small pieces
Add 2 diced medium red onions and several diced pickles (as much as you like)
Take 3 hard-boiled eggs, cut into small pieces and add
Season with Maggi, salt, and pepper
Add white or red vinegar (depending on your taste) and some (up to 6 spoons) good sunflower oil.
Mix it well and put in the fridge for 2 - 3 hours.
Good with Bratkartoffeln (German fried potatoes) and a glass of fresh beer. Guten Appetit!

---
Tips on Making Meat Salad 
Here are some optional additions ...
2 hard boiled eggs, sliced
1 apple, diced or grated
½ lb gouda or edam cheese, shaved or julienned
add a bit of sugar to taste
add some pickle juice from the jar
add some dill
use leftover sausage or other meat
add chopped chives
a bit of chopped cucumber
---
 Check out the recipe that Garry Brotschul sent in. He calls it Bayerisches Fleischsalat, but I think most would call it Bavarian Wurstsalat! You check it out and let me know what you'd call it!
Oma says,
Can't find any good German bread?
I like to make my Artisan Bread. It's so easy to make (just have to allow time for the resting and rising) ... and it almost tastes like German Brötchen. It goes so good with both of these meat salads!
---
Want to leave a comment about this recipe or ask a question?
Pop right over to my private Facebook group, the Kaffeeklatschers. You'll find thousands of German foodies, all eager to help and to talk about all things German, especially these yummy foods. 
I pop in all the time as well, to chat and to answer questions. 
Meet with us around Oma's table, pull up a chair, grab a coffee and a piece of Apfelstrudel, and enjoy the visit.
*  *  *  *  *
Thinking of starting your own Handmade Business?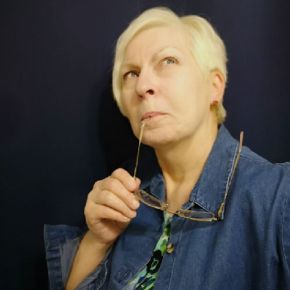 This Oma KNOWS you CAN do it.
How do I know?
Well, if I can do it, anyone can.
I've even figured out how I can help you.
I've teamed up with my own business coach, Renae Christine (yes, do google her!), to bring you this free masterclass. After you watch it, ask me any questions and I'll gladly answer them.
Don't hesitate. I'm not sure how long Renae will keep this free masterclass available.
PS:  Yes, Renae really is as amazing as all the reviews say.
PPS: Yes, the course is for handmade items, but I've used it successfully for my cookbooks. I know others are using her methods for services, direct sales, and even a local ice cream bar & grill that's constantly selling out. You've nothing to lose by taking a look ... and a whole bunch to gain.
*  *  *  *  *
Oma's Cookbooks (downloadable & print)
*  *  *  *  *
Want nutritional information for a recipe?
Copy and paste the ingredient list and the number of servings into Calorie Count. 
It will give you an approximate calculation.

Need help doing conversions
between cups and grams or any such thing?
Use this site to give you all the different conversions for the different types of ingredients. 
---
PIN this ...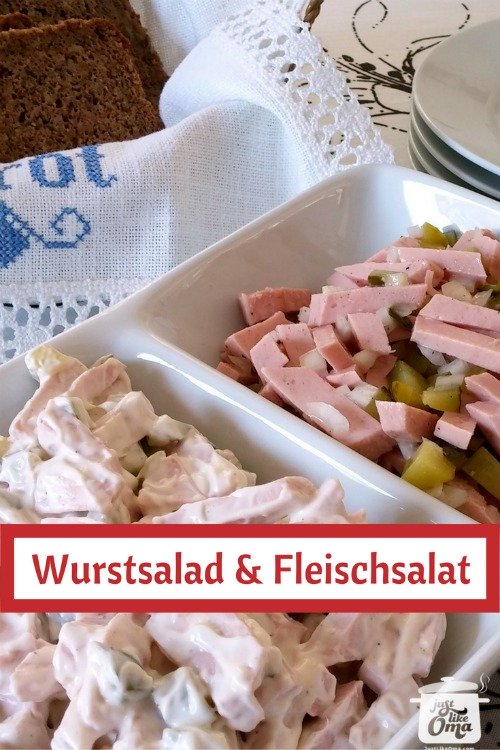 ---
Oma's German schnitzel recipe (Jäger-Schnitzel) is great if you need something delicious that's quick to make as well. So traditionally German and so WUNDERBAR!

Learn how to cook pork hocks, anytime you want something traditionally German and wonderfully delicious! A hearty meal for any time of the year!
---
Words to the Wise
"Whoever pursues righteousness and unfailing love will find life, righteousness, and honor."
Proverbs 21:21 (NLT)