Saxony ~ Regional Food
➤ by Oma Gerhild Fulson
FTC Disclosure: Making a purchase via a link on the page? I may earn a small commission on the transaction - at no added cost to you. Thanks!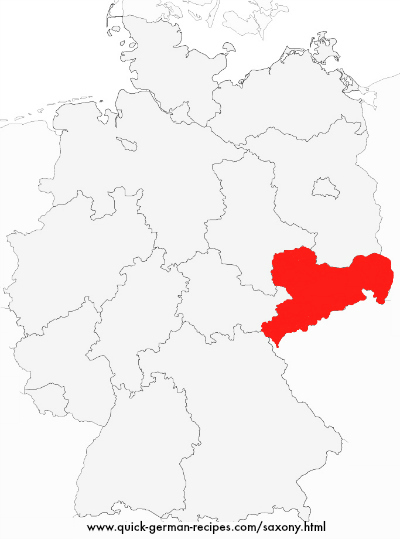 The "coffee-loving Saxons" and the "cake-loving Saxons" live in what is known internationally as "Silicon Saxony". It is said that every fifth microchip in the world comes from this region with extensive expertise in microelectronics and telecommunications technology. But there is much more to Saxony than this.
If you are vacationing here, there is so much to do and see. There are art collections, museums of all types, castles (almost too many to visit), cycling paths, hot air ballooning, mountain biking, car racing, climbing (over 14,000 climbing routes and 1,100 peaks), rafting, hiking, and paragliding, to name just a few!
Located in the eastern part of Germany, Saxony borders Poland and the Czech Republic. Brandenburg, Thuringia, Bavaria, and SaxonyAnhalt are the German states that border its northern and western sides.
Well known cities include Dresden, Leipzig, and Meissen. Dresden is the capital and used to be called the "Florence on the Elbe" with the Elbe Valley as one of UNESCO's World Heritage Sites. The "Land of Christmas" is also in Saxony. This refers to the Erzgebirge (Ore Mountains) which is home to the craftsmen carving the Christmas nutcrackers, ornaments, and toys as well as the revolving wood pyramids with candles as the power source.
Coffee and coffee houses have been part of this area for hundreds of years. Add to that, the many cakes and sweets that are traditional to this area. Add to that, the cuisine from the Sorbian and Bohemian traditions, and you have a melting pot of cultures and their foods.

Saxony's Favorite Foods
Leipziger Allerlei (Leipzig mixed vegetables) Ochsenschwanz (oxtails)
Pfefferkuchen (gingerbread)
Fürst Pückler Eis (Count Pückler ice cream) 
Schwemmklösschen (dumplings) 
Eierschecke (lemony cheesecake) 
Bienenstich ("Bee Sting" cake)
Dresdener Christstollen (Dresden christmas cake) 
Coffees of all types, such as iced or spiced
My Favorite Recipe from Saxony
Bienenstich - Bee Sting Cake
A favorite cake of this area is Bienenstich with many tales of how the name came to be. Usually made with yeast, I like making it in this quick version. Easy and absolutely delicious! 
---
More Recipes from Saxony ...
---
Visit more of Germany's Regions  and States ...
Try some regional German food for your next dinner party! Spread your culture and enjoy learning about some other areas of German cooking.
Germany is divided into 16 federal states in Germany, each one unique in its history and cuisine.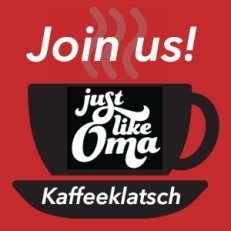 Let's travel to each one and see what's different.

Ready?
You'll need to join my Kaffeeklatsch to see more info, extra recipes, and special tips from me, Oma Gerhild!
---
Leave a comment about this recipe or ask a question?
Pop right over to my private Facebook group, the Kaffeeklatschers. You'll find thousands of German foodies, all eager to help and to talk about all things German, especially these yummy foods. 
I pop in all the time as well, to chat and to answer questions. 
Meet with us around Oma's table, pull up a chair, grab a coffee and a piece of Apfelstrudel, and enjoy the visit.
*  *  *  *  *
Thinking of starting your own Handmade Business?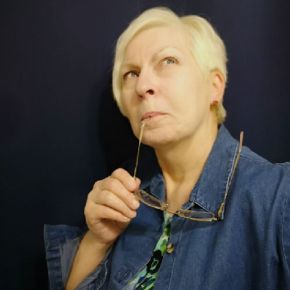 This Oma KNOWS you CAN do it.
How do I know?
Well, if I can do it, anyone can.
I've even figured out how I can help you.
I've teamed up with my own business coach, Renae Christine (yes, do google her!), to bring you this free masterclass. After you watch it, ask me any questions and I'll gladly answer them.
Don't hesitate. I'm not sure how long Renae will keep this free masterclass available.
PS:  Yes, Renae really is as amazing as all the reviews say.
PPS: Yes, the course is for handmade items, but I've used it successfully for my cookbooks. I know others are using her methods for services, direct sales, and even a local ice cream bar & grill that's constantly selling out. You've nothing to lose by taking a look ... and a whole bunch to gain.
*  *  *  *  *
Oma's Cookbooks (downloadable & print)
*  *  *  *  *
Want nutritional information for a recipe?
Copy and paste the ingredient list and the number of servings into Calorie Count. 
It will give you an approximate calculation.

Need help doing conversions
between cups and grams or any such thing?
Use this site to give you all the different conversions for the different types of ingredients. 
---
Words to the Wise
"Discipline your children, and they will give you peace of mind and will make your heart glad."
Proverbs 29:17  NLT