Regional Traditional German Food: Saxony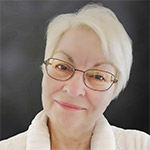 by: Gerhild Fulson  /  Cookbook Author, Blogger, German Oma!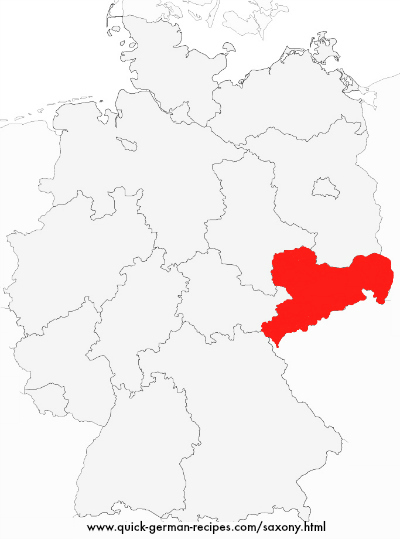 The "coffee-loving Saxons" and the "cake-loving Saxons" live in what is known internationally as "Silicon Saxony". It is said that every fifth microchip in the world comes from this region with extensive expertise in microelectronics and telecommunications technology. But there is much more to Saxony than this.
If you are vacationing here, there is so much to do and see. There are art collections, museums of all types, castles (almost too many to visit), cycling paths, hot air ballooning, mountain biking, car racing, climbing (over 14,000 climbing routes and 1,100 peaks), rafting, hiking, and paragliding, to name just a few!
Located in the eastern part of Germany, Saxony borders Poland and the Czech Republic. Brandenburg, Thuringia, Bavaria, and SaxonyAnhalt are the German states that border its northern and western sides.
Well known cities include Dresden, Leipzig, and Meissen. Dresden is the capital and used to be called the "Florence on the Elbe" with the Elbe Valley as one of UNESCO's World Heritage Sites. The "Land of Christmas" is also in Saxony. This refers to the Erzgebirge (Ore Mountains) which is home to the craftsmen carving the Christmas nutcrackers, ornaments, and toys as well as the revolving wood pyramids with candles as the power source.
Coffee and coffee houses have been part of this area for hundreds of years. Add to that, the many cakes and sweets that are traditional to this area. Add to that, the cuisine from the Sorbian and Bohemian traditions, and you have a melting pot of cultures and their foods.
Grab your copy of My Oma's Dumplings & Noodles e-Cookbook and make those traditional German treats for your family today!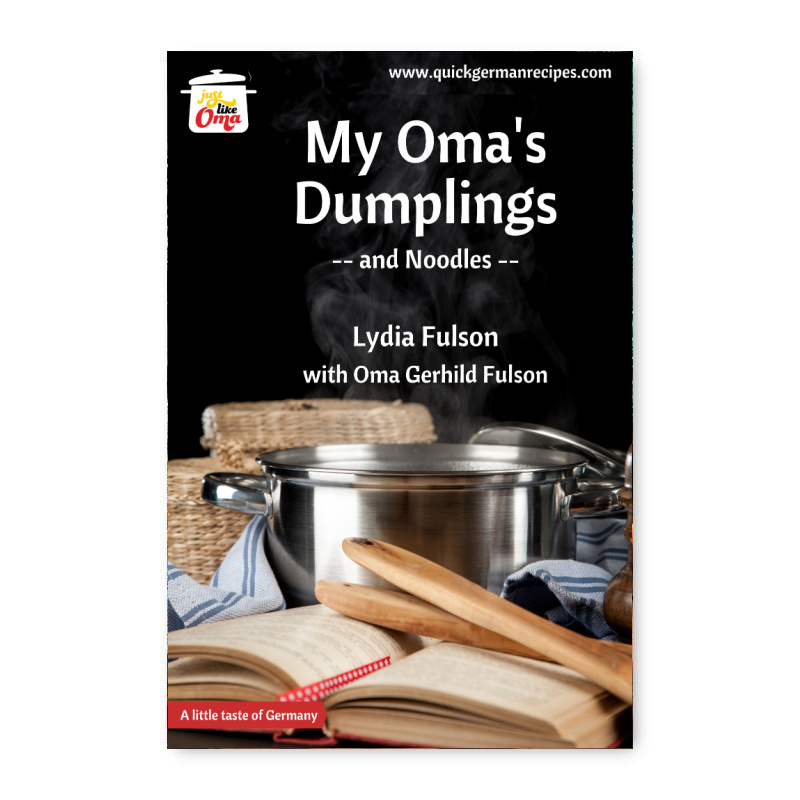 Take a peek at all Oma's eCookbooks. They make sharing your German heritage a delicious adventure!
Saxony's Favorite Foods
Leipziger Allerlei (Leipzig mixed vegetables) Ochsenschwanz (oxtails)
Pfefferkuchen (gingerbread)
Fürst Pückler Eis (Count Pückler ice cream) 
Schwemmklösschen (dumplings) 
Eierschecke (lemony cheesecake) 
Bienenstich ("Bee Sting" cake)
Dresdener Christstollen (Dresden christmas cake) 
Coffees of all types, such as iced or spiced
My Favorite Recipe from Saxony
Bienenstich - Bee Sting Cake
A favorite cake of this area is Bienenstich with many tales of how the name came to be. Usually made with yeast, I like making it in this quick version. Easy and absolutely delicious! 
---
More Recipes from Saxony ...
---
Visit more of Germany's Regions  and States ...
---
Leave a comment about this recipe or ask a question?

Pop right over to my private Facebook group, the Kaffeeklatschers. You'll find thousands of German foodies, all eager to help and to talk about all things German, especially these yummy foods. 
Meet with us around Oma's table, pull up a chair, grab a coffee and a piece of Apfelstrudel, and enjoy the visit.

This easy German Apple Strudel recipe is one of those German desserts that brings the traditional strudel taste to your table without all the work. Wunderbar!!

Make the perfect German Spaetzle with Oma's easy recipe! This traditional German egg noodle pairs perfectly with caramelized onions for a delicious meal.

Choose from Oma's cookbooks that are immediately downloadable & start cooking easy classic German foods tonight. Or get her newest paperback cookbook. LECKER!
*  *  *  *  *
Words to the Wise
"Discipline your children, and they will give you peace of mind and will make your heart glad."
Proverbs 29:17  NLT