Oma's Recipes from Baden-Württemberg
➤ by Oma Gerhild Fulson
"The Sunny Side of Germany"
The third largest of the 16 German Federal states, Baden-Württemberg is bordered by Hesse, Bavaria, and Rhineland Palatinate, as well as Switzerland and France.
Although about half of its land is used for agriculture, this area is known as the centre of Europe's high-tech industry and is among the most prosperous and wealthiest regions in Europe.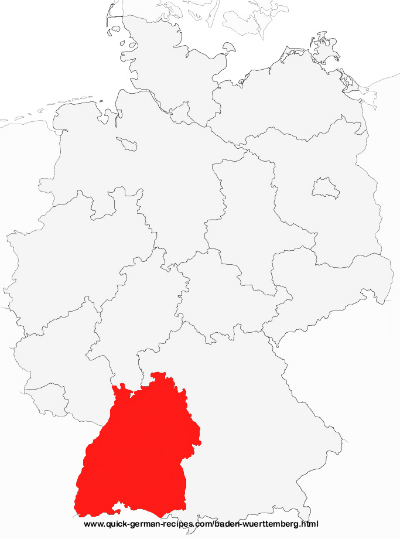 It is the second most popular tourist destination having the Black Forest (Schwartzwald) and Swabian Alp regions, the Neckartal Valley and Lake Constance (Bodensee) as well as the Allgäu.

With a wealth of art and culture and over 2,000 nature and landscape conservation areas, this region also boasts mineral spas and over 1,000 museums.
To top that, there are more Michelin-star-rated restaurants in this region than in any other German state.
Why is it called the "Sunny Side of Germany"?
This southwestern state of Germany has the more sunshine than the rest. A great place to live and to visit! A great place to enjoy the traditional foods of Germany!
Oma's Favorite Foods from Baden-Württemberg
My Favorite Recipe from Baden-Württemberg

Oma's Cheese Spätzle 

Cheese Spätzle is a traditional German way of serving this favorite German noodle. Using either the homemade recipe or store-bought noodles, the resulting dinner is delicious.
Follow my recipe below to serve them in a delicious Cheese Spätzle casserole. It's German "Mac & Cheese" only better! Really. Here's how to make it.
---
Need that "all's good with the world" feeling? Comfort food will do that. Get your copy of Oma's German favorites in her Comfort Foods e-Cookbook.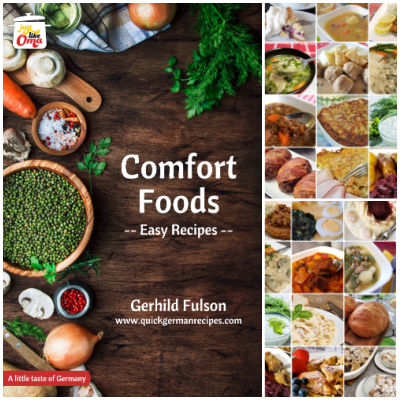 Take a peek at all Oma's eCookbooks. They make sharing your German heritage a delicious adventure!
---
---
Leave a comment about this recipe or ask a question?

Pop right over to my private Facebook group, the Kaffeeklatschers. You'll find thousands of German foodies, all eager to help and to talk about all things German, especially these yummy foods. 
Meet with us around Oma's table, pull up a chair, grab a coffee and a piece of Apfelstrudel, and enjoy the visit.

Oma's Cream Roll recipe, Biskuitrolle, is the German version of a Swiss roll or jelly roll. Filled with whipped cream and studded with berries, this is an easy-to-make treat anytime of the year.

Make this pan roasted carrot recipe when you're wanting quick and easy carrots just like this German Oma makes them. Similar to oven roasted, just quicker. YUM!

Cooking green beans, German-style, makes a wonderful side dish for almost any meal. Cooking the grüne Bohnen till just tender with a creamy white sauce is so traditional and so lecker!
*  *  *  *  *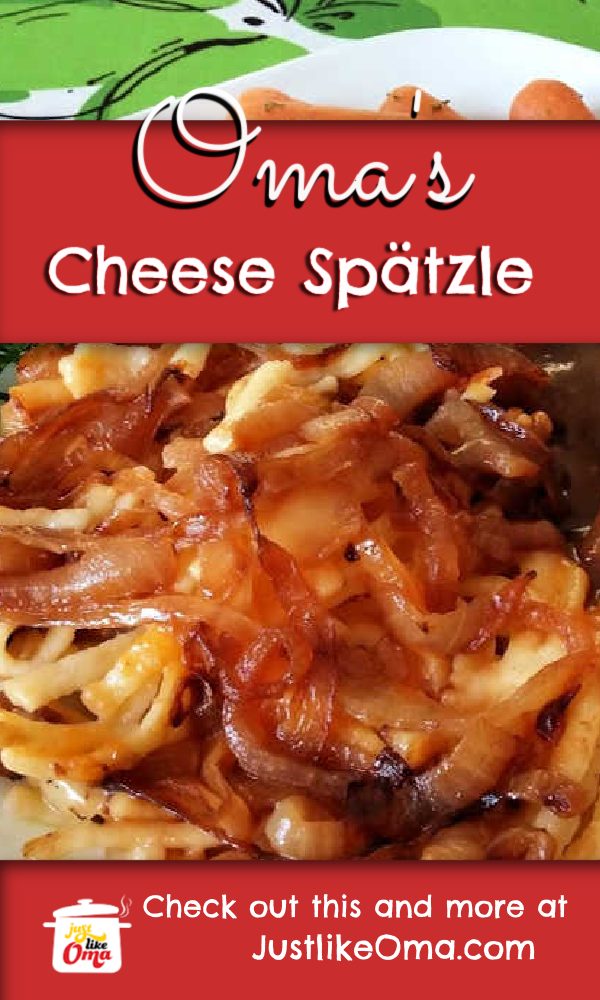 Words to the Wise
"Discipline your children, and they will give you peace of mind and will make your heart glad."
Proverbs 29:17  NLT