Cooking Rice in a Pressure Cooker
(Instant Pot) ❤️
➤ by Oma Gerhild Fulson
FTC Disclosure: As an Amazon Associate, I earn from qualifying purchases.
Cooking rice in a pressure cooker was one of the first foods I tried after I purchased my Instant Pot IP-DUO60 pressure cooker. I was totally amazed how easy it was to make.
It really was "set it and forget it"  and, it was absolutely PERFECT. Not mushy. Not gooey. Perfectly separate grains. Just take a look at the photo above.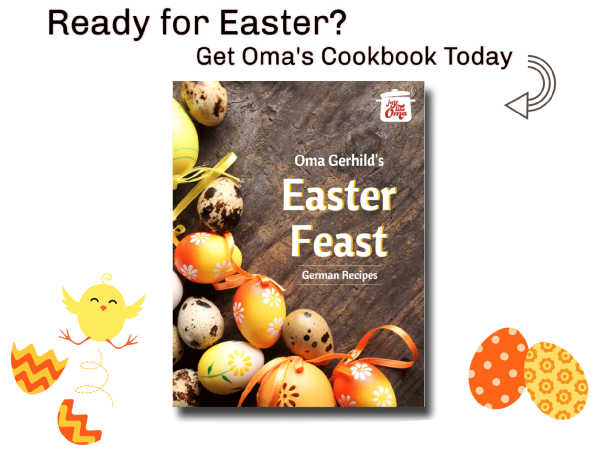 I've always made rice by boiling and steaming it. It's the way I learned decades ago (from the Galloping Gourmet) and the only way I've made it since.
Now, though, it's only going to be pressure cooked ... so much easier and quicker and ... dare I say it ... perfect!
The last time I had a pressure cooker was about 35 years ago. You know, the type that makes a mess on the ceiling!
My Facebook fans let me know that the modern ones are very safe and much easier to use.

This is the one that they recommended the most: the Instant Pot Duo. It has over 18,000 reviews at 4.7/5 stars!
How could I buy anything else? I'm having so much fun with converting German recipes.
This Instant Pot Duo combines 7 appliances in 1: Pressure Cooker, Slow Cooker, Rice Cooker, Steamer, Sauté, Yogurt Marker and Warmer. I can't believe I lived most of my life without it!
This is NOT your Oma's pressure cooker!
After using my new pressure cooker for the first time, I really wonder why it took me so long to take the plunge to buy a new electric one.
Decades ago, I had a huge pressure cooker that I used for canning. I never cooked in it. Well, let me correct myself.
After I made a mess of the ceiling, I never cooked in it again. Instead, it became a really good container (minus the lid) for my hubby to use in the garage.
I'm so glad my Facebook fans convinced me that the new, modern electric pressure cookers were not like the old ones. 
Need some Meat and Gravy?
Want to make this absolutely wunderbar meat and gravy to go along with the rice?
Above, I served the rice with Flatladen, my alternative to Rouladen. Check it out here! I'll be practicing with the Flatladen and Rouladen in the Instant Pot ... keep watching for those recipe conversions.
Oma says,
The usual ratio for rice to water is 1 to 1. Personally, I found that using 1 part rice to 1.25 parts water turned out perfect rice. Want more or less rice? Just use the same ratio. The timing stays the same.

Cooking Rice in a Pressure Cooker 
Ingredients
2½ cups water

2 cups long-grain white rice 
1 tsp Vegeta or salt (optional)
Instructions
Put water into inner pot in Instant Pot.
Put the rice into a sieve and rinse under running water. Drain well. Add to inner pot in Instant Pot. 
Stir in Vegeta or salt, if using.
Make sure that no rice kernels are on the top edge of the Instant Pot. Lock the lid and turn the steam release valve to sealing position.
Choose the RICE setting. 
Let the steam release naturally (NPR) for 10 minutes. Then release any remaining steam (QR). Open lid and fluff rice with fork.
Makes 4 - 6 servings

Want nutritional information? Copy and paste the above ingredient list and the number of servings into Calorie Count for an approximate calculation.
Need help doing conversions between cups and grams, etc.? Use this site to give you all the different conversions for the different types of ingredients. 
Leave a comment about this recipe or ask a question?
Pop right over to my private Facebook group, the Kaffeeklatschers. You'll find thousands of German foodies, all eager to help and to talk about all things German, especially these yummy foods. 
I pop in all the time as well, to chat and to answer questions. 
Meet with us around Oma's table, pull up a chair, grab a coffee and a piece of Apfelstrudel, and enjoy the visit.
*  *  *  *  *
Want nutritional information for a recipe?
Copy and paste the ingredient list and the number of servings into Calorie Count. 
It will give you an approximate calculation.

Need help doing conversions
between cups and grams or any such thing?
Use this site to give you all the different conversions for the different types of ingredients. 
---
PIN this ...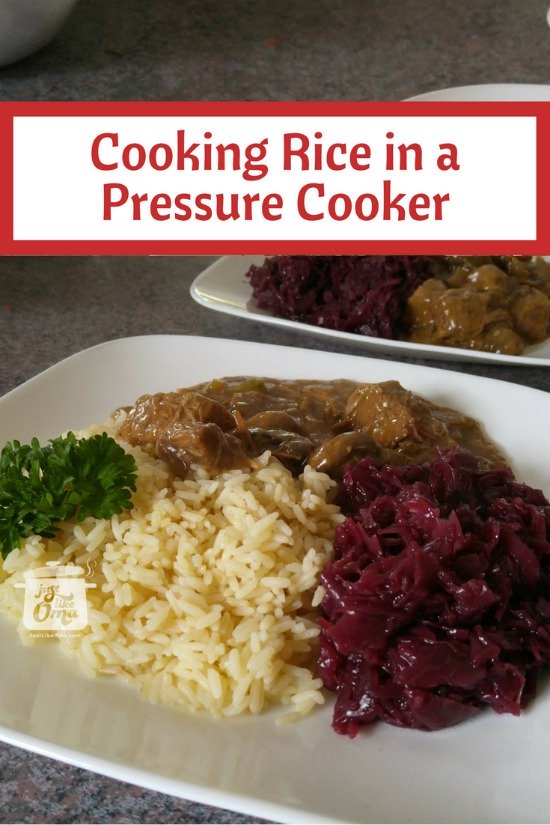 ---
Heidi's Raspberry Torte recipe is SO very easy ... and pretty ... and super delicious. Use a variety of berries to change it ... or just raspberries. Perfect for your summer BBQ!

This sourdough whole grain no knead bread recipe is so delicious and so healthy. Learn this basic method and then alter it to suit your needs. Healthy never tasted this good!
---
Words to the Wise
"A stone is heavy and sand is weighty, but the resentment caused by a fool is even heavier."
Proverbs 27:3 (NLT)