Oma's Quick Breakfast Recipes ❤️
➤ by Oma Gerhild Fulson
FTC Disclosure: Making a purchase via a link on the page? I may earn a small commission on the transaction - at no added cost to you. Thanks!
These traditional quick breakfast recipes will start your day off right! You may want a simple breakfast with homemade granola. Extra easy, extra healthy. Or, you may want a full-course breakfast buffet including  a Cheese Omelet. 

---
Oma's German Breakfast Recipes ❤️
A favorite that can also be used on a breakfast buffet is Grilled Grapefruit - an old stand-by for something sweet and delicious. It's also a great snack when you'd like something healthy - just limit the amount of sugar.
Another one of my favorites is an "Apfelpfannkuchen" or apple pancake that you make in the oven. It's easy to make for a large group and I often make it when the grandkids stay overnight. It looks so pretty, all puffed up, when it's served right from the oven.

As a special request from one of my boys, I've included easy German Potato Pancakes. Even though these pancakes are usually used for breakfasts, I often made them for supper. Served with sugar and applesauce, these are always a treat!

Granola is my husband's favorite. He has it for breakfast as well as throughout the day as a snack. I find it super easy to make lots and every time I make it, it's slightly different.

I add different things in differing amounts. Sometimes I go all out with lots and lots of nuts. Other times, it's all different types of dried fruits. Sometimes, it's quite plain. You choose. Just follow the same method.
Of course, there's traditional scrambled eggs served bacon. You can even try an easy-to-make oven-baked bacon, if you want to make lots at once without the mess!
*  *  *  *  *
Thinking of starting your own Handmade Business?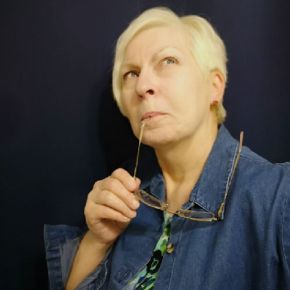 This Oma KNOWS you CAN do it.
How do I know?
Well, if I can do it, anyone can.
I've even figured out how I can help you.
I've teamed up with my own business coach, Renae Christine (yes, do google her!), to bring you this free masterclass. After you watch it, ask me any questions and I'll gladly answer them.
Don't hesitate. I'm not sure how long Renae will keep this free masterclass available.
PS:  Yes, Renae really is as amazing as all the reviews say.
PPS: Yes, the course is for handmade items, but I've used it successfully for my cookbooks. I know others are using her methods for services, direct sales, and even a local ice cream bar & grill that's constantly selling out. You've nothing to lose by taking a look ... and a whole bunch to gain.
*  *  *  *  *
Oma's Cookbooks (downloadable & print)
*  *  *  *  *
Want nutritional information for a recipe?
Copy and paste the ingredient list and the number of servings into Calorie Count. 
It will give you an approximate calculation.

Need help doing conversions
between cups and grams or any such thing?
Use this site to give you all the different conversions for the different types of ingredients. 
---
---
Make every day a BOLD day!
"I am not ashamed of this Good News about Christ. It is the power of God at work, saving everyone who believes . . ."
Romans 1:16 (NLT)