Mutti's Berliner Hoppel Poppel ❤️
➤ by Oma Gerhild Fulson
FTC Disclosure: As an Amazon Associate I earn from qualifying purchases.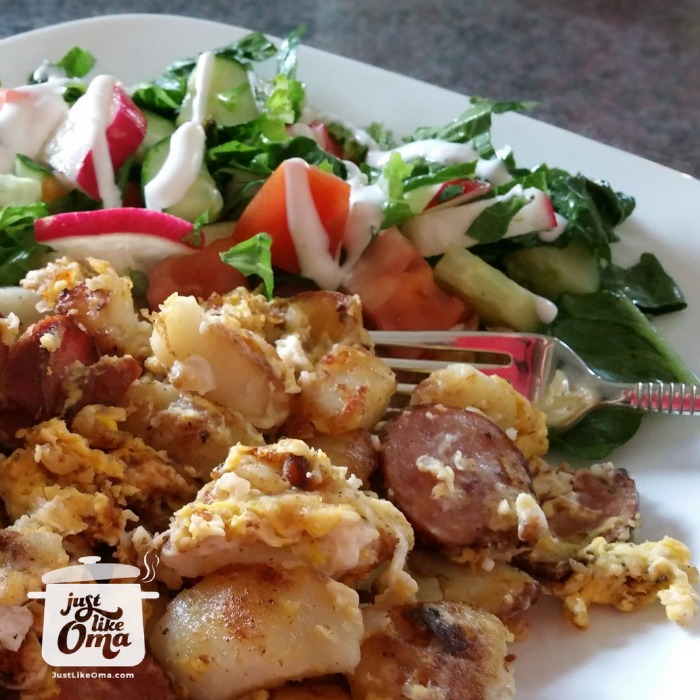 Hoppel Poppel is a traditional way to use up leftovers in Berlin. Made with meat, potatoes, onions, and eggs, it's one of those great quick recipes for supper or lunch. It's one of my favorite recipes using potatoes that I remember from Mutti. And yes, this is very similar to the traditional Bauernfrühstück ... a farmer's breakfast.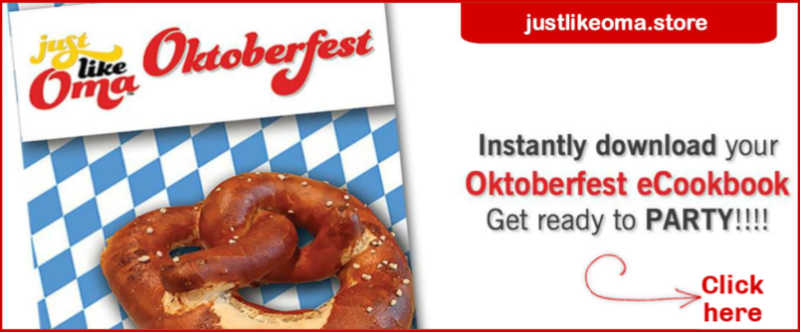 It was so nice coming home for lunch on school days to find this on the table. We had a long walk, including a huge hill to climb, and this gave us energy to finish off the school day.
Quick and easy to make, yet never quite the same as the last time. It all depended on what type of leftover meat Mom used.
However, the meat is not required. The eggs provide enough protein, so if that's all there is, that's OK! 
Sometimes, instead of using the eggs, Mom would put leftover gravy over the potatoes and continue frying till everything was hot. When I now make this, my favourite to include is leftover Flatladen or Rouladen gravy.
In fact, sometimes I'd make sure I had cooked extra potatoes just to be able to make this the next day. If you want, you can always fry up some bacon with the onions and not bother adding any other type of meat.
This really is a recipe where "a bit of this and a bit of that" works so well. Use your imagination and create your own version.

Oma says,
This recipe is a variation of various fried potato recipes also known as Bratkartoffeln in German.

Mutti's Berliner Hoppel Poppel ❤️

Ingredients:
about 1 lb leftover cooked meat
1 - 2 onions, chopped
4 tbsp butter or olive oil
about 1½ lb leftover boiled potatoes
salt, pepper
6 to 8 eggs
Instructions:
Cut potatoes into slices.
Fry the onions in 2 tbsp butter or oil. Once translucent, add the meat that has been thinly cut into strips.
Add remaining 2 tbsp butter or oil and the potatoes.
Continue frying till potatoes are golden brown.
Season with salt and pepper.
Mix the eggs and pour over the meat and potatoes. Carefully stir until eggs are set.
Serve immediately. Serves 4
Hints:
Use boiled or roasted beef, pork, chicken, hamburgers, lamb - whatever you have.
Sprinkle with fresh parsley to serve.

Leave a comment about this recipe or ask a question?
Pop right over to my private Facebook group, the Kaffeeklatschers. You'll find thousands of German foodies, all eager to help and to talk about all things German, especially these yummy foods. 
I pop in all the time as well, to chat and to answer questions. 
Meet with us around Oma's table, pull up a chair, grab a coffee and a piece of Apfelstrudel, and enjoy the visit.
*  *  *  *  *
Want nutritional information for a recipe?
Copy and paste the ingredient list and the number of servings into Calorie Count. 
It will give you an approximate calculation.

Need help doing conversions
between cups and grams or any such thing?
Use this site to give you all the different conversions for the different types of ingredients. 
---
PIN this ...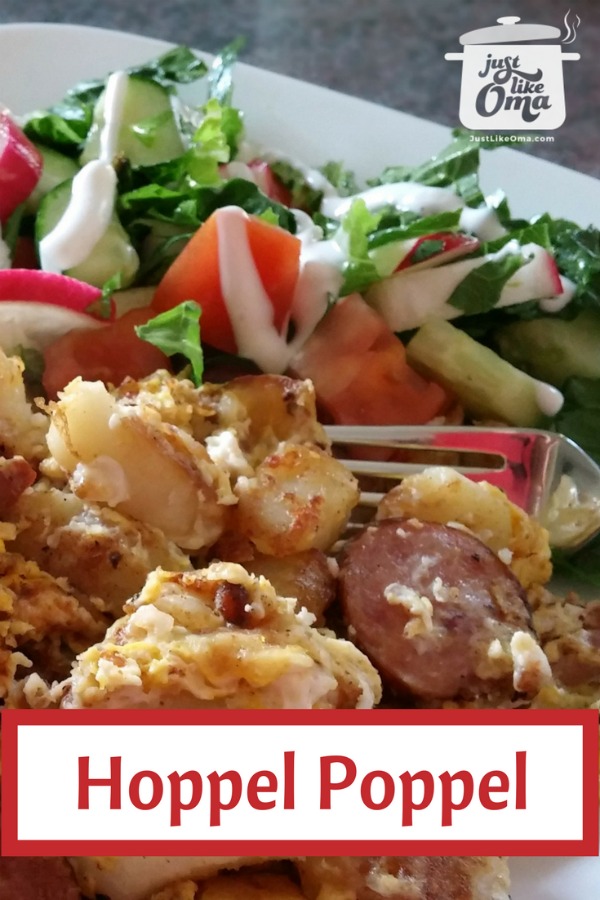 ---
Schwenkbraten recipe that has been a delish hit an alle familien & freunde... Total Approx. Time: Prep: 15 min. + Marinating 8 hrs min. + Grill: 15 min.

My Oma made this cake every Christmas. She iced it with a white frosting that ran down the sides. She decorated it with little silver balls (candy). It
---
Words to the Wise
"Wine produces mockers; alcohol leads to brawls. Those led astray by drink cannot be wise."
Proverbs 20:1 (NLT)