Oma's Scrambled Eggs Recipe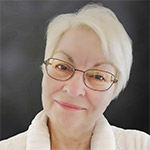 by: Gerhild Fulson  /  Cookbook Author, Blogger, German Oma!
As an Amazon Associate, I earn from qualifying purchases.
This scrambled eggs recipe, aka Rühreier, is so easy to make. These are great for a German breakfast, lunch, or a light supper. How to make scrambled eggs that are fluffy and yet creamy is really easy.  
It's all in knowing the right technique!
Use 1 tablespoon of liquid, either water or milk, for each egg making 2 eggs for each person. Then, using a whisk, whip the eggs and liquid until foamy.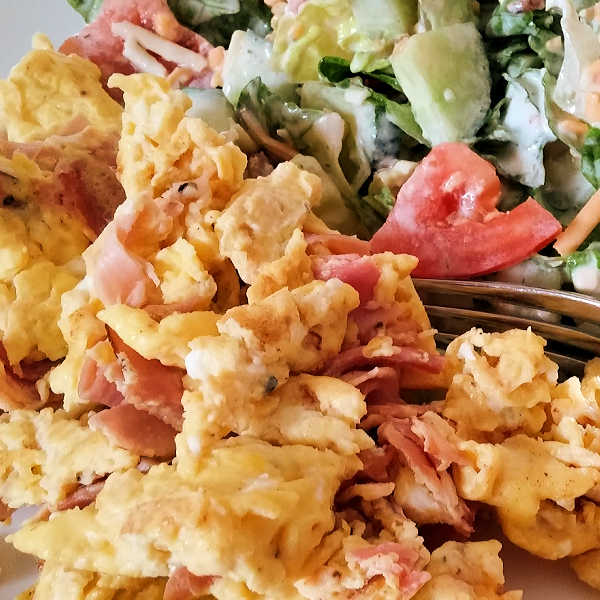 Make sure that the yolks and egg whites are well mixed and that you don't see any separation. That's it. Fluffy and creamy scrambled eggs are the result! Cooking ham first and then adding the eggs is perfectly wunderbar!

Extra tips ...
Use a non-stick pan if possible. That way you don't need to add any fat.

However, if you're using fat, butter works best. Heat the pan just warm enough to melt the butter before adding the egg mixture.
Use a wooden spoon to move the egg mixture that's cooked to the edges of the pan so that the uncooked egg can be cooked.

The eggs are done when the bottom is done and the top is still a bit soft and creamy.
---
Oma says:
Mutti usually served bacon with our scramble eggs recipe. Just make the scramble eggs below without the ham and serve the bacon on the side, or omit it totally.
If you'd rather just make plain scrambled eggs, omit the ham or bacon and follow the same recipe. If using a regular pan, use about 1 tablespoon butter instead.
---
Ready for Mutti's Scrambled Eggs?
Is the recipe below locked? Here's why. 
As an Amazon Associate, I earn from qualifying purchases.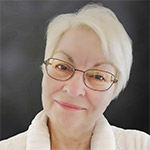 For more German-inspired items that make life easier and yummier, especially in the kitchen and for entertaining, follow my Amazon Storefront.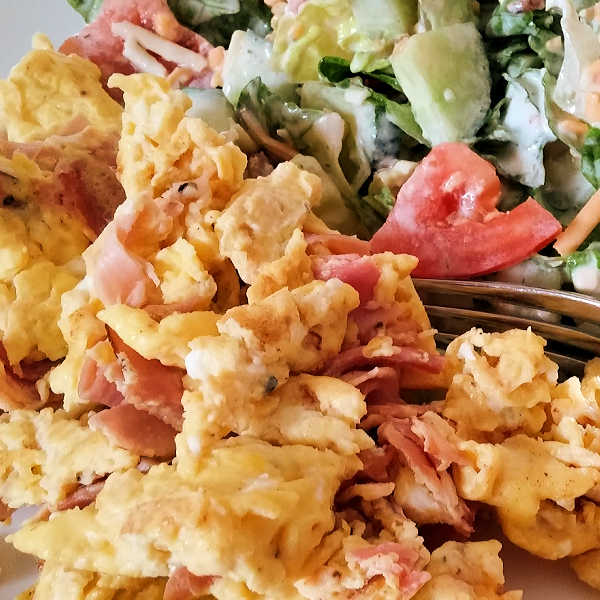 Scrambled Eggs Recipe with Black Forest Ham

This soup is creamy, rich, and luscious with a subtle cheesy flavor. It tastes so good and feels so satisfying. And it is packed with nutritional goodness, thanks not only to the cauliflower, but also thanks to the onion, garlic, celery, yellow pepper, and cashews!

Prep Time


10 minutes


Cook Time


5 minutes


Total Time

15 minutes

Servings:

Makes 4 servings
Ingredients:
8 large eggs
8 tablespoons water or milk
pinch of salt
1 tablespoon butter
Instructions:
Using a whisk, mix eggs, water or milk, and salt until well mixed and foamy.
Using medium heat, melt butter in saucepan and add ham. Fry for 1 to 2 minutes.
Reduce heat and add egg mixture.
As egg mixture cooks, move cooked egg to edges of pan, until all is cooked.
Serve immediately.
*  *  *  *  *

Unless otherwise noted recipe, images and content © Just like Oma | www.quick-german-recipes.com

---
Need that "all's good with the world" feeling? Comfort food will do that. Get your copy of Oma's German favorites in her Comfort Foods e-Cookbook.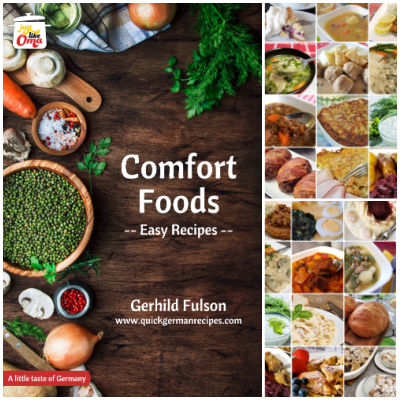 Take a peek at all Oma's eCookbooks. They make sharing your German heritage a delicious adventure!
---
Leave a comment about this recipe or ask a question?

Pop right over to my private Facebook group, the Kaffeeklatschers. You'll find thousands of German foodies, all eager to help and to talk about all things German, especially these yummy foods. 
Meet with us around Oma's table, pull up a chair, grab a coffee and a piece of Apfelstrudel, and enjoy the visit.

Make these Fächerkartoffeln aka Hasselback Potatoes with either regular or sweet potatoes. Make them extra crispy with cheese and breadcrumbs and you have a treat that's amazing!

Discover Oma's secret recipe for making crispy-skinned Bavarian Schweinshaxe (roasted pork knuckles). Authentic taste of Germany's traditional dish. Perfectly wunderbar.

German potato dumplings, aka Kartoffelklöße and Kartoffelknödel, invoke great memories of my Mutti's Sunday dinners. Using cooked potatoes, she created these scrumptious traditional dumplings!
*  *  *  *  *
PIN to SAVE this recipe to your Pinterest board!
And let's be friends on Pinterest!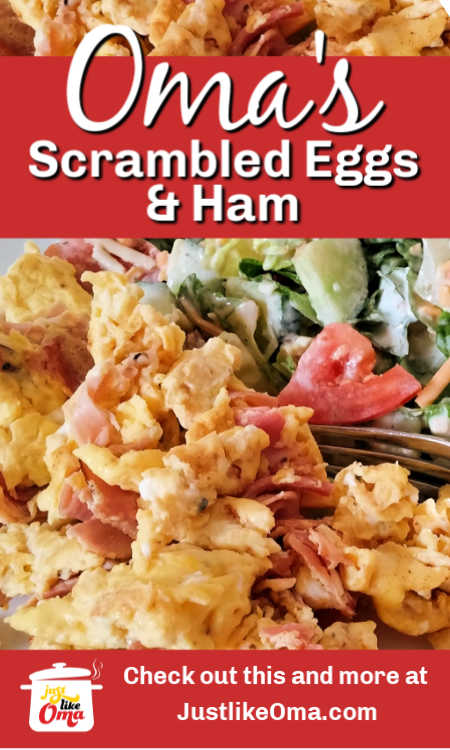 ---
Scrambled Eggs Recipe made Just like Oma


By
Oma Gerhild Fulson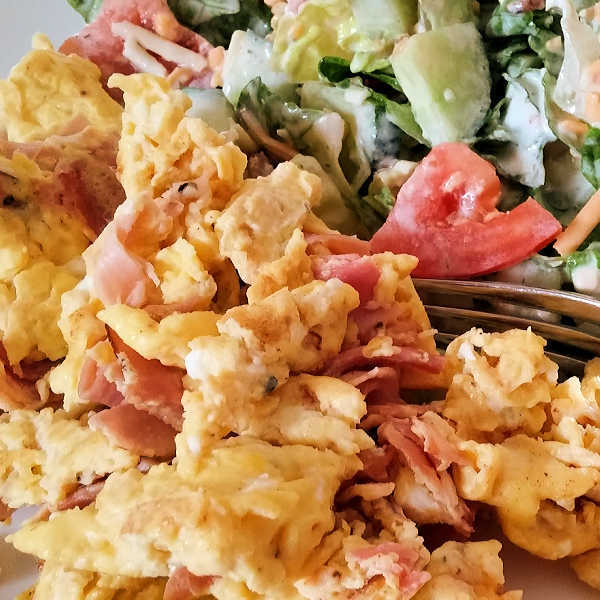 This scrambled eggs recipe is so easy to make. You'll learn how to make scrambled eggs that are fluffy and yet creamy. Great for breakfast, lunch, or a light supper.

Ingredients:
eggs,
milk,
butter,
salt,
For the full recipe, scroll up ...
Words to the Wise
"A house is built by wisdom and becomes strong through good sense. Through knowledge its rooms are filled with all sorts of precious riches and valuables."
Proverbs 24:3-4 (NLT)