Opa's Granola Recipe ~ Trail Mix Recipe
➤ by Oma Gerhild Fulson
FTC Disclosure: Making a purchase via a link on the page? I may earn a small commission on the transaction - at no added cost to you. Thanks!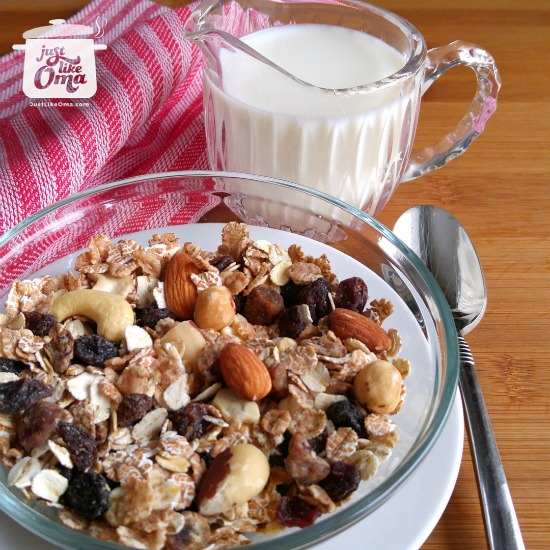 This is (IMO) the BEST Granola recipe because it's so easy and so healthy. It's become our traditional German breakfast, similar to müsli. Hubby, that's OPA, uses it as a late-night snack! He'll even put it on his late-night ice cream as a topping.

It's so delicious and nourishing to nibble on just the way it is. Put some in a baggie to take on your next hike. You've got homemade trail mix!

Opa's favorite Trail Mix / Granola Recipe 
Ingredients:
6 cups old-fashioned rolled oats
2 cups nuts, see hints below
2 cups mixed seeds, see hints below
½ cup honey or maple syrup
1 cup raisins, see hints below
Instructions:
Preheat oven to 350°F.
In a large bowl, put oats, nuts, and seeds. Stir in honey or maple syrup. You can tell when it's well stirred in - the oats will appear moist.
Spread on 2 metal cookie sheets with rims.
Bake 10 minutes, stir, exchange positions of sheets.
Repeat twice, being careful not to let granola burn. The main idea is to get all the granola nicely toasted. If you don't stir it, the outside areas will brown and possibly burn before the rest of the granola has browned. Watch closely during last 10 minutes, and remove earlier if browning too quickly.
When cold, add dried raisins and store in seal-able containers. Keeps well at room temperature
Hints:
Use any combination of nuts. Almonds, cashews, peanuts, soya nuts, corn nuts - these all work great
Use any combination of seeds. Pumpkin and sunflower seeds are super (no shells, please)
Add dried fruits, such as apricots (cut into quarters), prunes (cut into quarters), currants, cranberries, strawberries, cherriesalong with the raisins, about an extra cup. If you prefer, you can add these dried fruits after 20 minutes of baking to make them a bit chewier. To cut prunes or apricots easily, use scissors.
Add bran, wheat germ, almost anything to the oats. Try something new and let me know how you changed my recipe for granola into yours.
For a homemade trail mix, you can add a bit more honey so the mix will have "clusters" of mix.

---
Granola vs. Müsli vs. Trail Mix
Is there a difference between granola, Müsli, and Trail Mix?
Yes. Although they have similar ingredients, granola is the term used for this cereal when it's been toasted, (usually) sweetened and served with milk. Trail Mix is the same, only eaten 'out of hand' ... on the trail!
Müsli is raw and unsweetened. Often, it's mixed with milk the night before, refrigerated, and then eaten for breakfast. 
---
How and why I created this recipe ...
Knowing heavily sugar-laden store-bought cereal wasn't healthy, I looked for an alternative. Store-bought granola seemed better, but the sugar content was still too high.
I started experimenting and the recipe for granola is above. Use it as a basic recipe. Then, use the hints section to make changes. The result? Delicious, yet different granola every time. Though the procedure is the same, the ingredients keep changing. It depends on what's on sale, what we crave, and what's in the cupboard.
The basic granola recipe is posted here. The hints section will show how to alter it. Baking is the only tricky part. You MUST stay in the kitchen, but only for a half hour.
---
German Breakfast Recipes
Leave a comment about this recipe or ask a question?
Pop right over to my private Facebook group, the Kaffeeklatschers. You'll find thousands of German foodies, all eager to help and to talk about all things German, especially these yummy foods. 
I pop in all the time as well, to chat and to answer questions. 
Meet with us around Oma's table, pull up a chair, grab a coffee and a piece of Apfelstrudel, and enjoy the visit.
*  *  *  *  *
Thinking of starting your own Handmade Business?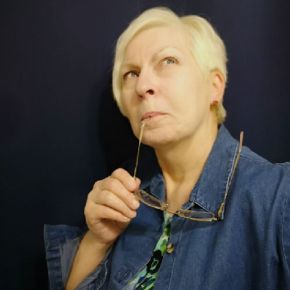 This Oma KNOWS you CAN do it.
How do I know?
Well, if I can do it, anyone can.
I've even figured out how I can help you.
I've teamed up with my own business coach, Renae Christine (yes, do google her!), to bring you this free masterclass. After you watch it, ask me any questions and I'll gladly answer them.
Don't hesitate. I'm not sure how long Renae will keep this free masterclass available.
PS:  Yes, Renae really is as amazing as all the reviews say.
PPS: Yes, the course is for handmade items, but I've used it successfully for my cookbooks. I know others are using her methods for services, direct sales, and even a local ice cream bar & grill that's constantly selling out. You've nothing to lose by taking a look ... and a whole bunch to gain.
*  *  *  *  *
Oma's Cookbooks (downloadable & print)
*  *  *  *  *
Want nutritional information for a recipe?
Copy and paste the ingredient list and the number of servings into Calorie Count. 
It will give you an approximate calculation.

Need help doing conversions
between cups and grams or any such thing?
Use this site to give you all the different conversions for the different types of ingredients. 
---
PIN this ...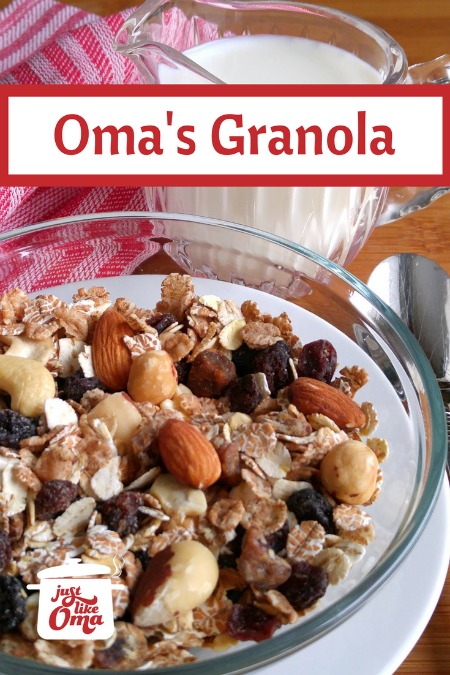 ---
Try this slow cooker roast beef and you'll be amazed at how much this tastes like rouladen WITHOUT the work.

Learn how to cook pork hocks, anytime you want something traditionally German and wonderfully delicious! A hearty meal for any time of the year!
---
Words to the Wise
"An honest answer is like a kiss of friendship."
Proverbs 24:26 (NLT)