Oma's Crepes Recipe with Cherries

➤ by Oma Gerhild Fulson
FTC Disclosure: Making a purchase via a link on the page? I may earn a small commission on the transaction - at no added cost to you. Thanks!
This crepes recipe, aka Crepeauflauf mit Kirschen, is one of the great brunch menu ideas that's so special yet easy to make. 
An auflauf is traditionally like a bread pudding consistency, yet the translated word is "casserole".
Even though I wouldn't call this a crepe casserole, it's a combination of crepes cut into strips, jarred sour cherries, and a batter that includes Kefir, a pro-biotic fermented milk drink.
Kefir is available in most Health Food stores as well as many supermarkets.
Not only healthy, but delicious as well!

To make this cherry recipe, you can make the crepes the day before and then just put it together the day you need it. Pop it into the oven and serve about 40 minutes later.
Oma's Crepes with Cherries

Ingredients:
½ cup all-purpose flour
1 egg
½ cup soda water
½ Tbsp butter
16 oz jar pitted sour cherries, drained
1/4 cup butter
1/3 cup granulated sugar
3 eggs, separated
½ cup milk
½ cup kefir
Instructions:
Prepare the crepes batter by mixing together the flour, 1 egg, and soda water. Let stand about 1 hour.
Melt the butter in a crepe pan or frying pan and using about ¼ of the batter, make one crepe, browning both sides. Repeat with remaining batter, making a total of 4 crepes.
Let crepes cool. Roll cooled crepes and cut into strips.
Preheat oven to 325° F.
Grease a casserole dish. Layer crepes strips and drained cherries.
Beat 3 egg whites until stiff.
Mix together ¼ cup butter, sugar, 3 egg yolks, milk, and kefir until well mixed. Gently fold in the stiffly beaten egg whites.
Pour over crepes/cherry and bake about 40 minutes or until lightly browned.
Serves 4.

---
Even though I make sure the cherries have been pitted, I always warn my guests (and family) when making this crepes recipe to be careful in case one pit has been overlooked. If you use jarred (or canned) cherries frequently, keep track of the brand names. You will find that some brands are more susceptible to having occasional un-pitted cherries slip through than others.
Could you use other fruits beside cherries?
I would think so. But, I just love cherries, so this recipe has yet to be altered by me. If you try something else, do let me know how it turns out!
---
More Dessert Recipes
Leave a comment about this recipe or ask a question?
Pop right over to my private Facebook group, the Kaffeeklatschers. You'll find thousands of German foodies, all eager to help and to talk about all things German, especially these yummy foods. 
I pop in all the time as well, to chat and to answer questions. 
Meet with us around Oma's table, pull up a chair, grab a coffee and a piece of Apfelstrudel, and enjoy the visit.
*  *  *  *  *
Thinking of starting your own Handmade Business?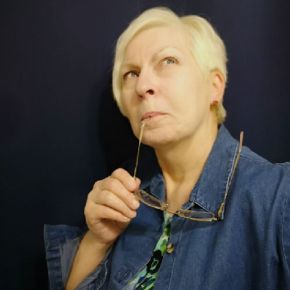 This Oma KNOWS you CAN do it.
How do I know?
Well, if I can do it, anyone can.
I've even figured out how I can help you.
I've teamed up with my own business coach, Renae Christine (yes, do google her!), to bring you this free masterclass. After you watch it, ask me any questions and I'll gladly answer them.
Don't hesitate. I'm not sure how long Renae will keep this free masterclass available.
PS:  Yes, Renae really is as amazing as all the reviews say.
PPS: Yes, the course is for handmade items, but I've used it successfully for my cookbooks. I know others are using her methods for services, direct sales, and even a local ice cream bar & grill that's constantly selling out. You've nothing to lose by taking a look ... and a whole bunch to gain.
*  *  *  *  *
Oma's Cookbooks (downloadable & print)
*  *  *  *  *
Want nutritional information for a recipe?
Copy and paste the ingredient list and the number of servings into Calorie Count. 
It will give you an approximate calculation.

Need help doing conversions
between cups and grams or any such thing?
Use this site to give you all the different conversions for the different types of ingredients. 
---
---
Try this slow cooker roast beef and you'll be amazed at how much this tastes like rouladen WITHOUT the work.

Learn how to cook pork hocks, anytime you want something traditionally German and wonderfully delicious! A hearty meal for any time of the year!
---
Words to the Wise
"Lazy people consider themselves smarter than seven wise counselors."
Proverbs 26:16 (NLT)