Oma's Black Forest Dessert❤️
➤ by Oma Gerhild Fulson
FTC Disclosure: Making a purchase via a link on the page? I may earn a small commission on the transaction - at no added cost to you. Thanks!
Yum
This Black Forest Dessert, aka Schwartzwälder Kirschnachspeise, is one of those really, really quick dessert recipes. It uses soda crackers, instant chocolate pudding, and Cool Whip. Top it off with Cherry Pie Filling. Delicious! Just like the Easy Flaky Dessert shown below, this dessert is so quick to make.
It's among my favorite holiday baking recipes. Why? Because it's so quick to make, doesn't need to be baked and is delicious!

Oma's Black Forest Dessert❤️
Ingredients
1 package Soda Crackers (unsalted tops)

1 package instant chocolate pudding mix

2 cups milk (to make pudding)

1 large tub Cool Whip (1 litre, or 12 ounces, or 4 cups)

1 can cherry pie filling

Instructions
Line bottom of 9" X 13" baking dish with soda crackers.

Prepare pudding mix according to package instructions. Gently pour ½ over crackers and spread.

Gently spread ½ carton of Cool Whip over pudding

Cover Cool Whip layer with a layer of soda crackers.

Gently pour remaining pudding over crackers. Cover with remaining Cool Whip.

Cover with Saran Wrap and refrigerate at least 6 hours, preferably overnight.

Serve, topping each piece with some cherry pie filling.

Hints:
Use low-fat Cool Whip and low-fat pudding if desired.
Add this recipe to your list of quick Christmas recipes. Since you quickly make it ahead of time, preferably the day before, there's no hassle the day of the party.
Drizzle with some chocolate sauce for added pizzazz! 

---
A bit of this and a bit of that ...
Be ready to hand out the recipe. Although it sounds so strange, and even when guests are told what is in it, they always go back for seconds. Unfortunately, there's seldom any leftovers for the next day.
Make sure you get the soda crackers with the unsalted tops! These are the secret to the flaky pastry. With the standing time, the crackers transform into "pastry".
To get the thick chocolate layer as shown in the picture, I prepared two packages of instant pudding. Normally, though, you just need one package.
For a diet version of this Black Forest dessert, use low-fat instant chocolate pudding and low-fat Cool Whip. Top with fresh, pitted cherries. Just as delicious.
Try this delicious variation ...
Actually the black forest dessert shown above is a variation of this easy flaky dessert shown here.
That's the original recipe I was playing around with when I figured that I'd make it really German by incorporating the Black Forest Cake flavors.
Once you make this one, you'll be ready to try your own combinations. Different pudding flavors. Different fruit toppings. Different desserts!

It needs to stand at least 6 hours, so you need to plan this one ahead of time. That's for the crackers to turn into pastry.
This one is one of those easy recipes the kids love to make. They line out the crackers, mix the pudding and put it all together. And what's more?
They really, really enjoy eating this Black Forest Dessert!
More Dessert Recipes
*  *  *  *  *
Thinking of starting your own Handmade Business?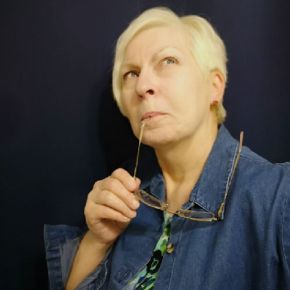 This Oma KNOWS you CAN do it.
How do I know?
Well, if I can do it, anyone can.
I've even figured out how I can help you.
I've teamed up with my own business coach, Renae Christine (yes, do google her!), to bring you this free masterclass. After you watch it, ask me any questions and I'll gladly answer them.
Don't hesitate. I'm not sure how long Renae will keep this free masterclass available.
PS:  Yes, Renae really is as amazing as all the reviews say.
PPS: Yes, the course is for handmade items, but I've used it successfully for my cookbooks. I know others are using her methods for services, direct sales, and even a local ice cream bar & grill that's constantly selling out. You've nothing to lose by taking a look ... and a whole bunch to gain.
*  *  *  *  *
Oma's Cookbooks (downloadable & print)
*  *  *  *  *
Want nutritional information for a recipe?
Copy and paste the ingredient list and the number of servings into Calorie Count. 
It will give you an approximate calculation.

Need help doing conversions
between cups and grams or any such thing?
Use this site to give you all the different conversions for the different types of ingredients. 
---
PIN this ...

---
Words to the Wise
"When the storms of life come, the wicked are whirled away, but the godly have a lasting foundation."
Proverbs 10:25 (NLT)