German Potato and Cabbage Soup Recipe – Oma's Kohlsuppe mit Kartoffeln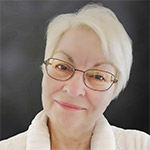 by: Gerhild Fulson  /  Cookbook Author, Blogger, German Oma!
As an Amazon Associate, I earn from qualifying purchases.
This German potato and cabbage soup, aka Kohlsuppe mit Kartolffeln, is so delicious on a cool autumn evening or a cold snowy day. It's traditional for Oktoberfest celebrations as well. In fact, it tastes wunderbar anytime of the year!
It's actually a great way to use those veggies that are languishing in your fridge's crisper.
This time I browned a pound of ground lean beef with the onion and cabbage ... WUNDERBAR!
If you are looking for easy soup recipes, try this one. It's such a quick recipe that's easy to throw together. You'll have it ready in well under an hour. All it takes is ten minutes of prep time and then you can relax or get other work done while the soup simmers to perfection.
How to make this easy cabbage potato soup

Combine 1 pound of shredded or chopped cabbage, ½ pound sliced carrots, ½ pound sliced leeks (make sure they're well washed!), 1 pound cubed or diced potatoes, and 1 small diced onion with 1½ quarts vegetable broth in a large saucepan.
Bring the contents of the large soup pot to a boil, then lower heat and let it simmer for about 30 minutes until all the vegetables are tender.
Season to taste with salt and freshly ground black pepper. Top with fresh parsley (or fresh dill!) to serve.
See? Quick and easy, and oh, so delicious!
Soup-making hints & tips

You can make as many changes as you like to this deliciously satisfying potato and cabbage soup, creating your own version! Soup making is very forgiving. Quantities don't really matter. Add more or less of anything! Keep tasting as you go along, and you'll be a pro in no time. Really!
This recipe happens to be vegan by default, but you can add whatever you like to suit your tastes. The amounts of vegetables can vary - a bit more of this and a little less of that. Try adding any of your favorite dried or fresh herbs.
This soup is perfect for a nice light lunch or served as an appetizer, but if you're looking for something more hearty, you can add a can of beans or some meat, like smoked sausage or wieners. Or top with some crispy bacon to serve.
In the photo of the soup above, I browned a pound of lean ground beef along with the onions and cabbage in some olive oil. Once they were nicely browned, I added everything else and continued with the recipe. The result? An absolutely marvelous flavorful broth. I added a little vinegar and freshly ground black pepper at the end. WUNDERBAR!

If you like a chunkier soup, leave it just the way is. Perhaps use potatoes that hold their shape, like Yukon Golds.
Or if you prefer a bit of a creamy texture, puree half the soup. Russet potatoes are perfect for creamy soups since they tend to fall apart while cooking.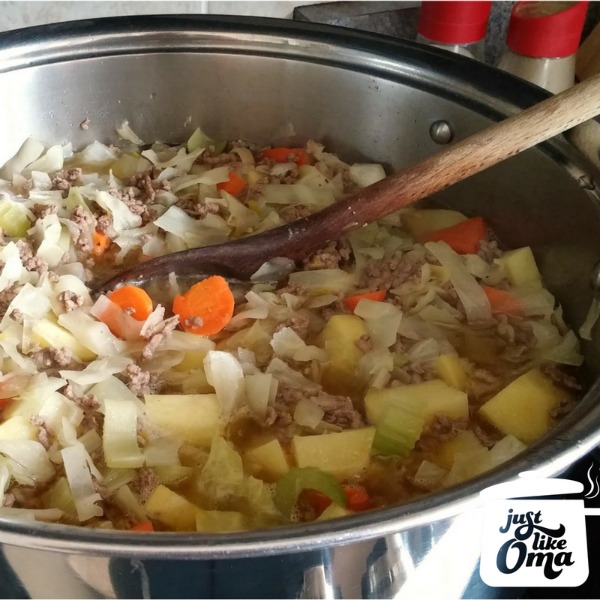 Here, I'm cooking a large stockpot full of potato and cabbage soup. Love having leftovers so we can enjoy this for several days. Sometimes I'll add some kale to the leftovers and make a whole new soup!
Grab your copy of Oma's favorite soups collection in Quick Fix German Soups e-Cookbook. You'll LOVE it!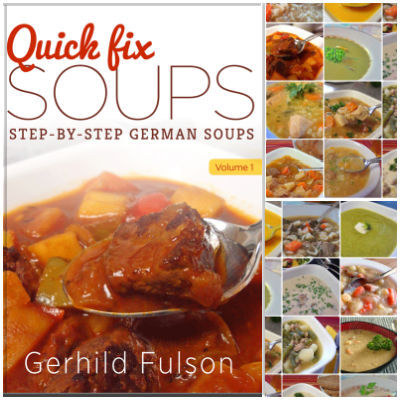 Take a peek at all Oma's eCookbooks. They make sharing your German heritage a delicious adventure!
Oma says:
You can use either a green cabbage or savoy cabbage. The savoy cabbage is a milder tasting cabbage, so it's really great for those who really don't like cabbage that much. But since cabbage is so healthy, give it a try. You'll find this is great comfort food, especially on a chilly day.
Try it with a dollop of sour cream and sprinkled with crispy bacon pieces. YUM!
Filling and satisfying, it's one that I make often, not just for family, but guests as well. I think you'll like it too!
What to serve with this wonderfully satisfying soup

There's nothing quite like a hot bowl of soup on a cold day. And what's even more comforting and satisfying is fresh German bread to dunk it in. Here are some of my favorite recipes:
Spread with butter or any of your other favorite toppings, including hummus.
Hummus?
Yep. Hummus. Sylvie, my daughter-in-law, shares that hummus adds a wonderful zing to this cozy soup. Her easy hummus recipe is so quick to make and it's becoming wildly popular in Germany. Try it. I think you'll like it too!
More German soup recipes you'll love

Ready to make this potato & cabbage soup?
Is the recipe below locked? Here's why. 
As an Amazon Associate, I earn from qualifying purchases.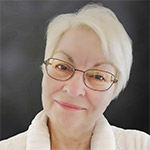 For more German-inspired items that make life easier and yummier, especially in the kitchen and for entertaining, follow my Amazon Storefront.
➙ For groceries,
Try Amazon Fresh
.
German Potato and Cabbage Soup Recipe – Oma's Kohlsuppe mit Kartoffeln

This German potato and cabbage soup recipe is so delicious on a cool autumn evening or a cold snowy day. It's traditional for Oktoberfest celebrations as well. In fact, it tastes wunderbar anytime of the year!
This recipe makes enough for 4 people, but I like to double the recipe so that there are leftovers for the next day.
Prep Time


10 minutes


Cook Time


30 minutes


Total Time

40 minutes

Servings:

Makes 4 - 6 servings
Ingredients:
1 pound green or savoy cabbage, shredded
½ pound carrots, sliced
½ pound leeks, sliced (wash well!)
1 pound potatoes, cubed
1 small onion, diced
1½ quarts vegetable broth
salt and freshly ground black pepper
fresh parsley, chopped
Instructions:
Put the first 6 ingredients in a large pot or Dutch oven. Bring to a boil, then simmer over low heat until tender, about 30 minutes.
Season with salt and pepper, and sprinkle with chopped parsley just before serving.
Notes/Hints:

For more flavor, brown the cabbage and onions in some olive oil first over medium-high heat. Then add everything else and continue as above.
Brown a pound of ground beef along with browning the cabbage and onions before adding everything else.
Add some smoked sausage or kielbasa to the soup instead as it is simmering.
Try switching out a couple potatoes for sweet potatoes for something different.
Use beef or chicken broth instead of vegetable broth.
Season with Vegeta and/or Maggi.
Adding a tablespoon of vinegar and some caraway seeds is optional.
*  *  *  *  *

Unless otherwise noted recipe, images and content © Just like Oma | www.quick-german-recipes.com

09.27.2022 revision update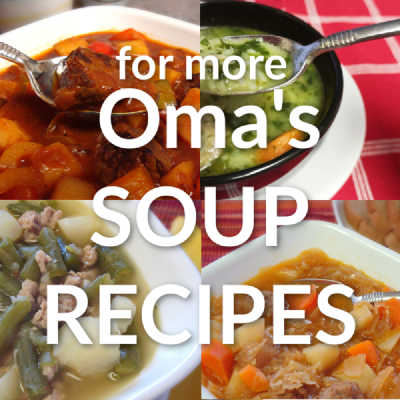 Leave a comment about this recipe or ask a question?

Pop right over to my private Facebook group, the Kaffeeklatschers. You'll find thousands of German foodies, all eager to help and to talk about all things German, especially these yummy foods. 
Meet with us around Oma's table, pull up a chair, grab a coffee and a piece of Apfelstrudel, and enjoy the visit.

Make the perfect German Spaetzle with Oma's easy recipe! This traditional German egg noodle pairs perfectly with caramelized onions for a delicious meal.

Discover the ultimate German schnitzel recipe with Oma's quick, easy, and delicious pork version - perfect for any occasion! Taste the authentic flavors of Germany today.

This easy German Apple Strudel recipe is one of those German desserts that brings the traditional strudel taste to your table without all the work. Wunderbar!!
*  *  *  *  *
PIN to SAVE this recipe to your Pinterest board!
And let's be friends on Pinterest!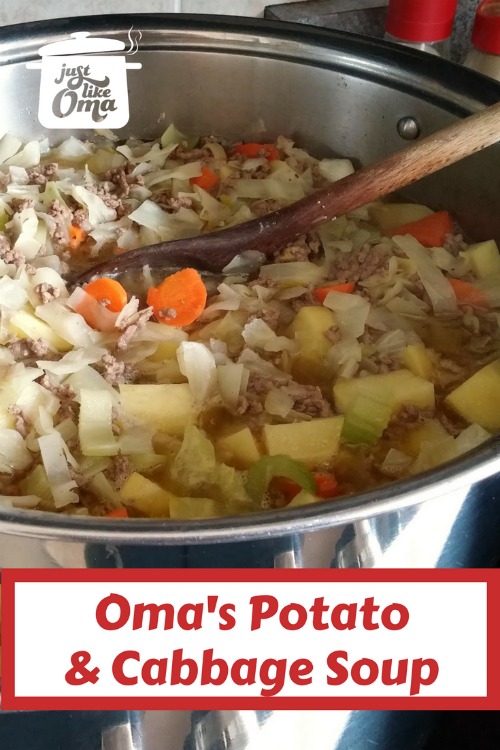 ---
Oma's Potato and Cabbage Soup made Just like Oma


By
Oma Gerhild Fulson
This German potato and cabbage soup, or eintopf, is so delicious on a cool autumn evening. It's traditional and perfect for the Oktoberfest celebrations.

Ingredients:
cabbage,
carrots,
leeks,
potatoes,
onion,
vegetable broth,
seasonings,
For the full recipe, scroll up ...
Words to the Wise
"Fools have no interest in understanding; they only want to air their own opinions."
Proverbs 18:2 (NLT)