How to make Lentil Soup, German-style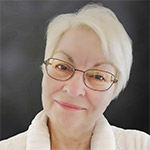 by: Gerhild Fulson  /  Cookbook Author, Blogger, German Oma!
As an Amazon Associate, I earn from qualifying purchases.
Here's how to make Lentil Soup, aka Linsensuppe, just like your Oma used to make it. And when I make it, it's always when I've had a bone-in smoked ham. And, it's just before all the ham has been picked off the bone.
Well, actually, it's one of the reasons I buy that ham in the first place. To make this lentil soup recipe. The ham dinner that happens before this soup is just incidental!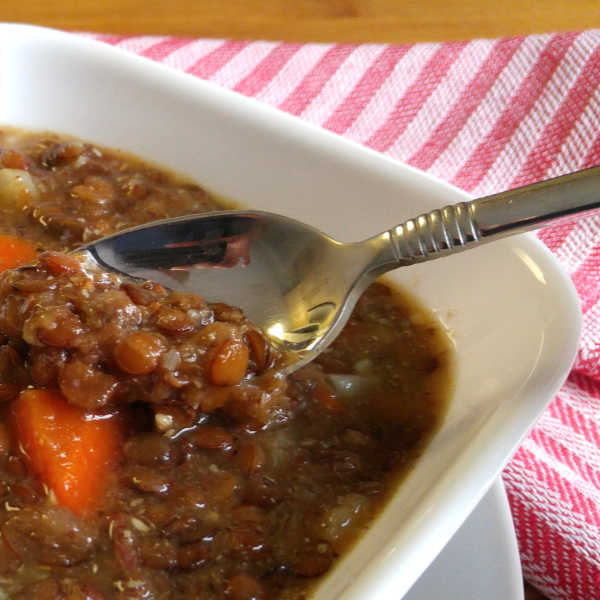 A bit of this and a bit of that ...
If you don't have a ham bone, use water and chicken bouillon cubes 
We like our soup with a bit of a kick. So, I replace some of the salt with Montreal Steak Spice. I also add Vegeta seasoning. 
Want some other flavors? The following are nice in this: cumin, coriander, turmeric, thyme, or oregano. Finish off with a bit of lemon juice or vinegar (that's German). 
Add a bunch of chopped fresh spinach or kale about 10 minutes before soup is done for an extra punch of vitamins (it may not be traditional, but it's great for added nutrition.)
Add some extra smoked sausage or wieners for some hearty flavor!
Grab your copy of Oma's favorite soups collection in Quick Fix German Soups e-Cookbook. You'll LOVE it!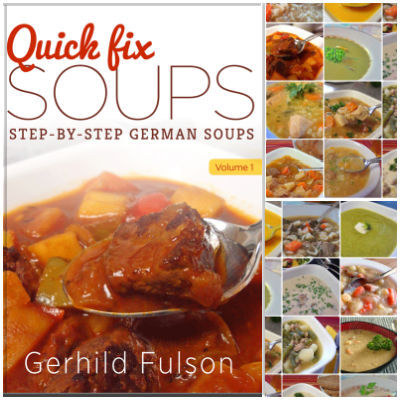 Take a peek at all Oma's eCookbooks. They make sharing your German heritage a delicious adventure!
How to serve Lentil Soup ...
I LOVE adding extra vinegar to my bowl of lentil soup. At home, my Mutti often didn't add the vinegar to the pot of soup, but put a little pitcher of vinegar on the table so everyone could add just as much as they liked. I'd add a whole tablespoonful to my bowl.
I recall my Vati's Mutti adding honey to hers. That was something that always intrigued me. However, I just couldn't bring myself to try it. 
---
Hummus?
Yep. Hummus. Sylvie, my daughter-in-law, shares that hummus is delicious in this to add extra zing.  Her easy hummus recipe is so quick to make and it's becoming wildly popular in Germany. Try it. I think you'll like it too!
---
Oma says,
Looking for other bean soup recipes?

How about a red lentil soup? I've got a one that's so quick to make. 
Red lentils will cook in about 1/2 hour and taste much more delicate than the green or brown. 
And I also have one that I make in my slow cooker that I often use when I need to make a vegan one (although adding smoked sausage makes it absolutely amazing). Give it a try as well. Check out my slow cooker lentil soup recipe.
Ready to make this lentil soup?
Is the recipe below locked? Here's why. 
As an Amazon Associate, I earn from qualifying purchases.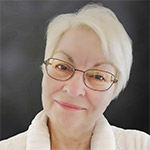 For more German-inspired items that make life easier and yummier, especially in the kitchen and for entertaining, follow my Amazon Storefront.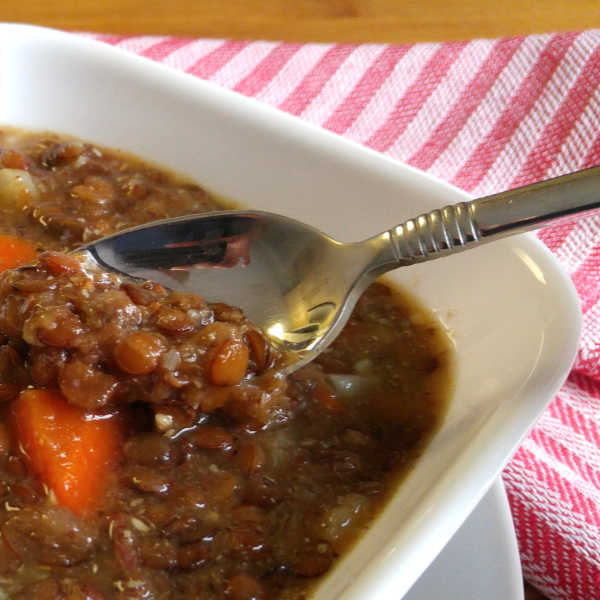 How to Make Lentil Soup, German-style

Here's how to make Lentil Soup, aka Linsensuppe, just like your Oma used to make it. And when I make it, it's always when I've made a bone-in smoked ham. And, it's just before all the ham has been picked off the bone.

Prep Time


10 minutes


Cook Time


65 minutes


Total Time

75 minutes

Servings:

Makes 8 servings
Ingredients:
½ pound diced bacon
2 cups diced onions
2 cups diced or thickly sliced carrots 
1 cup diced celery
1 pound green or brown lentils
1 meaty ham bone 
8 cups water or chicken broth
2 bay leaves
2 teaspoons salt
½ teaspoon freshly ground pepper
2 -  4 cups cubed potatoes
vinegar to taste (about 2 tablespoons)
Instructions:
In a large soup pot, sauté bacon until almost crispy. Add onions, carrots, and celery and continue sautéing for about 5 minutes.
Wash lentils and pick over and remove any little stones, etc., if necessary.
Add lentils, ham bone, water (broth), bay leaves, salt, and pepper to soup pot, stirring to scrape up any browned bits on the bottom of the pot.
Bring to simmer, cover, and simmer for 30 minutes.
Add cubed potatoes and continue simmering for about 15 - 30 minutes until vegetables and lentils are tender, adding more water if the soup is too thick. Remove ham bone. Pick off any meat from the bone and return to the soup.
Add more salt and pepper if needed.

Add vinegar to taste.
*  *  *  *  *

Unless otherwise noted recipe, images and content © Just like Oma | www.quick-german-recipes.com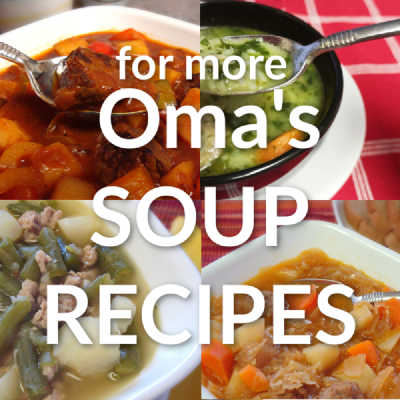 Leave a comment about this recipe or ask a question?

Pop right over to my private Facebook group, the Kaffeeklatschers. You'll find thousands of German foodies, all eager to help and to talk about all things German, especially these yummy foods. 
Meet with us around Oma's table, pull up a chair, grab a coffee and a piece of Apfelstrudel, and enjoy the visit.

Make these Fächerkartoffeln aka Hasselback Potatoes with either regular or sweet potatoes. Make them extra crispy with cheese and breadcrumbs and you have a treat that's amazing!

Discover Oma's secret recipe for making crispy-skinned Bavarian Schweinshaxe (roasted pork knuckles). Authentic taste of Germany's traditional dish. Perfectly wunderbar.

German potato dumplings, aka Kartoffelklöße and Kartoffelknödel, invoke great memories of my Mutti's Sunday dinners. Using cooked potatoes, she created these scrumptious traditional dumplings!
*  *  *  *  *
PIN to SAVE this recipe to your Pinterest board!
And let's be friends on Pinterest!
---
How to make Lentil Soup, German-style


By
Oma Gerhild Fulson
Wonder how to make Lentil Soup just like the one your Oma made? It's easy to make this healthy and delicious German soup.

Ingredients:
bacon,
onions,
carrots,
celery,
lentils,
ham bone,
broth,
seasonings,
potatoes,
vinegar,
For the full recipe, scroll up ...
Words to the Wise
"The crooked heart will not prosper; the lying tongue tumbles into trouble."
Proverbs 17:20 (NLT)