Regional Traditional German Food: North Rhine-Westphalia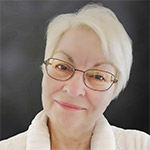 by: Gerhild Fulson  /  Cookbook Author, Blogger, German Oma!
North Rhine-Westphalia, Nordrhein-Westfalen, was created in 1946 by bringing together parts of the Prussian provinces: Rhine and Westphalia.
This fourth-largest German state is now the most populous of all the 16 German states. Filled with universities, museums, concert halls, and theaters, North Rhine-Westphalia is a cultural treasure.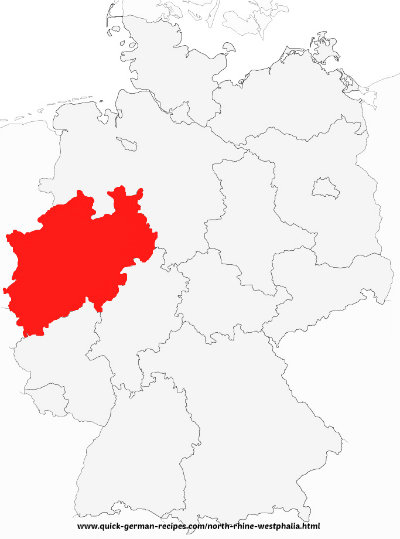 This is the place to be active. With over 14,000 km. of cycling routes, 1,500 km. of rivers (including the Rhine and the Ruhr), 200 lakes and 78 reservoirs for water sports, and two of the largest city-center shopping malls in Europe, one really needs the spas, thermal baths, and health resorts (that are also numerous) to relax.

Nestled in its geography are many well-known cities, such as
Cologne with its Kölner Dom cathedral and 4711 (my favorite perfume)

Dortmund with its famous football team
The merging of the two provinces also provided an interesting culinary mix. The Westphalians liked hearty foods and the Rhinelanders liked sweet and sour combinations.
The result?
A wonderful mix of dishes that are traditional in this area. For example, sauerbraten, that traditional German beef dish, in this part of Germany uses raisins and lebkuchen (gingersnaps) to sweeten the gravy for that sweet-sour taste.
---
The City of Blades
Did you know that there's a city in Germany that is famously known as "The City of Blades"? 
That's right! The city of Solingen, that lies alongside the Wupper river, is best known for its blades. The city became famous for the crafting of knives, scissors, and swords, too. Solingen Steel was invented in 1374 and has been recognized for its outstanding work in blade making since the middle ages. 
It is said that this steel company became the most respected and popular industry for many centuries, due to its city's borders being so close to trading routes. The steel instruments that were made would be traded for other goods through the city of Cologne, which was HUGE in the trading business. 
Over the years, Solingen Steel went from creating small items like medical instruments, small knives, and scissors, to be so high in demand that more product was produced. They started on the path of cutlery sets (which became increasingly popular), razors, swords, higher quality kitchen knives, measuring tools, and bowls. 
The amazing craftsmanship just can't be found anywhere else! There's nothing like Solingen Steel's high-quality pieces. These products are still to this day a favorite amongst many, not only in North Rhine-Westphalia but ALL across Germany! 
There is one museum in particular located in Solingen called the Deutsches Klingenmuseum, that has a spectacular display of steel products that have been made by Solingen Steel dating back centuries! It's filled with old swords, medical instruments, and loads of history on this successful company and how their reputation grew through the years. Pretty nifty! 
---
North Rhine-Westphalia's Favorite Foods
Fava Beans (Dicke Bohnen), cauliflower, asparagus, potatoes, cabbage, parsnips, sugar beets, leeks, salsifies
Fish dishes, egg dishes, game (boars, deer, wild birds) dishes
Famous Westphalian ham (dry cured and smoked. Made from pork raised in the Westphalian forests.)
Pumpernickel bread (steam-baked about 16 hours to get the sugars to caramelize giving the bread its sweet taste and dark color)
Burg Pretzels... Do stop by the Burg castle on the way!
Waffles and Aachener Printen, a  gingerbread-type cookies engraved with pictures - a copyrighted cookie!
My Favorite Recipe from North Rhine-Westphalia

Oma's Reibekuchen aka Kartoffelpuffer (Potato Pancakes)

One of the most delicious treats to enjoy, either sweet or savory, are potato pancakes. To make them extra easy, I've even got any easy version of the traditional Kartoffelpuffer recipe. Although nothing quite beats the "grating-by-hand" texture, using the blender makes for quicker and easier preparation of the potatoes.

---
Burg Castle ~ Schloss Burg
North Rhine-Westphalia is home to one of the most breathtaking tourist attractions in the entire region, the beautiful Burg Castle.
Burg Castle is the largest reconstructed castle in the region, and there's a reason it's so popular with the tourists and the locals. Not only is it so remarkable to see the appearance of the castle, but it's a popular destination for weddings, as well. It does give off that 'Cinderella-at-the-ball' feeling, don't you think? 
In the early years of the 12th century, this castle was built by the Count of Berg. He specifically wanted it on the mountain and to be overlooking the Wupper river. It's original name was Neuenberge (new mountain).
Neuenberge became a hunting castle and a popular place for important royal ceremonies, until 1648 when during the Thirty Years War, troops destroyed most of the place. It was completely torn down and scrapped in 1850.
In the early 1900's, it was reconstructed, but shortly after was destroyed by a blazing fire. After being rebuilt once again, you see the final structure still to this day. It's fascinating to know just how much one castle could have been through. Fires, wars, destruction, and a beautiful reconstruction that make it the most popular attraction in all of its region! 
The name of the castle was changed many times over the centuries, but Schloss Burg is the one that stuck for good! :)
Want to know which recipes are Oma's favorites? Grab your copy of her very favorite recipes in Favorite German Recipes eCookbook.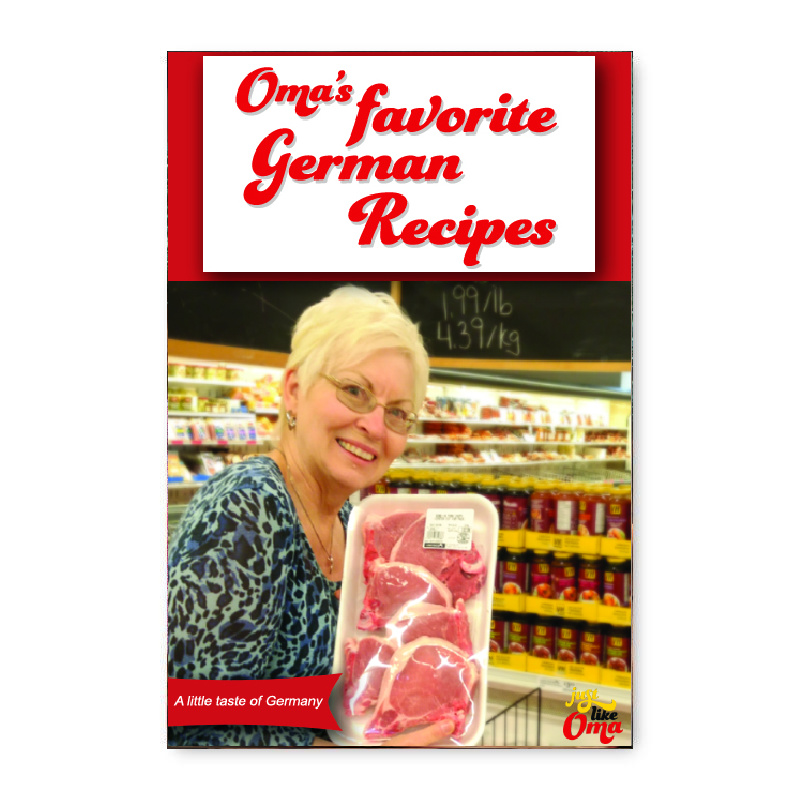 Take a peek at all Oma's eCookbooks. They make sharing your German heritage a delicious adventure!

Surrounding Burg Castle
There are so many things to do when visiting this site. There's the castle itself of course, which offers many tours, and also has an enormous museum noting the history of the architecture and the rulers who once roamed the great halls. 
But I cannot forget to mention the tasty treats to be found along the way! Surrounding the castle you will find stands, cafes, and restaurants that cater specially to pretzels! Yes, you heard me right! Not only can you explore the wonders of a fairytale castle, but you can sink your teeth into a lovely German pretzel right after.
Brezeln (pretzels) are such a delicacy among Germany, especially in North Rhine-Westphalia. Their salty and puffy goodness is irresistible. Be sure to grab one on your way to the castle!
---
Looking for a simple Brezel recipe to make at home? Here's my favorite one! This German-style pretzel recipe is quick, simple, and delicious! Trust me, everyone will love this.
---
More Recipes from North Rhine-Westphalia ...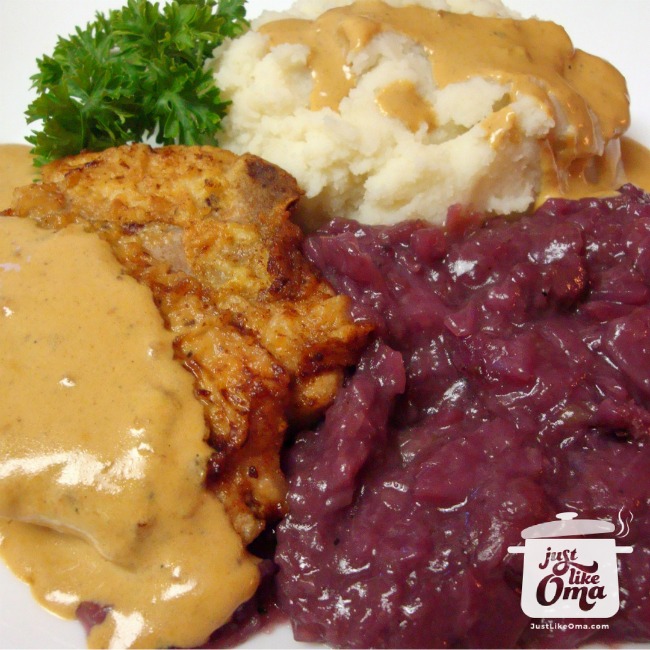 Düsseldorfer Pork Chops
---
Leave a comment about this recipe or ask a question?

Pop right over to my private Facebook group, the Kaffeeklatschers. You'll find thousands of German foodies, all eager to help and to talk about all things German, especially these yummy foods. 
Meet with us around Oma's table, pull up a chair, grab a coffee and a piece of Apfelstrudel, and enjoy the visit.

This easy German Apple Strudel recipe is one of those German desserts that brings the traditional strudel taste to your table without all the work. Wunderbar!!

Make the perfect German Spaetzle with Oma's easy recipe! This traditional German egg noodle pairs perfectly with caramelized onions for a delicious meal.

Choose from Oma's cookbooks that are immediately downloadable & start cooking easy classic German foods tonight. Or get her newest paperback cookbook. LECKER!
*  *  *  *  *
Words to the Wise
"Discipline your children, and they will give you peace of mind and will make your heart glad."
Proverbs 29:17  NLT