North Rhine-Westphalia ~ Regional Food
➤ by Oma Gerhild Fulson
FTC Disclosure: Making a purchase via a link on the page? I may earn a small commission on the transaction - at no added cost to you. Thanks!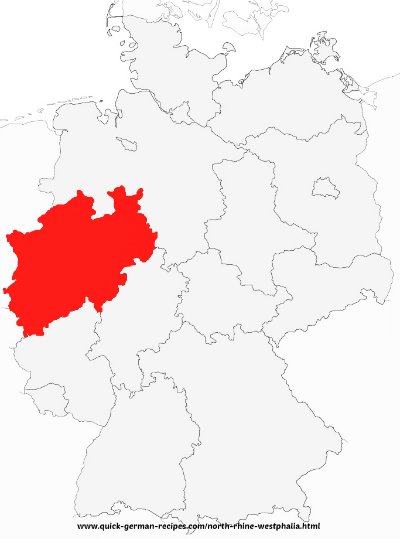 North Rhine-Westphalia, Nordrhein-Westfalen, was created in 1946 by bringing together parts of the Prussian provinces: Rhine and Westphalia.
This fourth largest German state is now the most populous of all the 16 German states. Filled with universities, museums, concert halls, and theaters, North Rhine-Westphalia is a cultural treasure.
This is the place to be really active. With over 14,000 km. of cycling routes, 1,500 km. of rivers (including the Rhine and the Ruhr), 200 lakes and 78 reservoirs for water sports, and two of the largest city-center shopping malls in Europe, one really needs the spas, thermal baths, and health resorts (that are also numerous) to relax.
Nestled in its geography are many well-known cities, such as
Cologne with its Kölner Dom cathedral and 4711 (my favorite perfume)
Dortmund with its famous football team
Solingen aka "City of Blades" renowned for the manufacturing of fine swords, scissors and knives (
The merging of the two provinces also provided an interesting culinary mix. The Westphalians liked hearty foods and the Rhinelanders liked sweet and sour combinations.
The result?
A wonderful mix of dishes that are traditional in this area. For example, sauerbraten, that traditional German beef dish, in this part of Germany uses raisins and lebkuchen (gingersnaps) to sweeten the gravy for that sweet-sour taste.
North Rhine-Westphalia's Favorite Foods
Fava Beans (Dicke Bohnen), cauliflower, asparagus, potatoes, cabbage, parsnips, sugar beets, leeks, salsifies
Lettuce, chicory, lamb's lettuce, kohlrabi, carrots. Strawberries, apples, pears, sweet cherries.
Fish dishes, egg dishes, game (boars, deer, wild birds) dishes
Famous Westphalian Ham
Pumpernickel bread (steam-baked about 16 hours to get the sugars to caramelize giving the bread its sweet taste and dark color)
Burg Pretzels, potato pancakes
Waffles and Aachener Printen gingerbread-type cookies engraved with pictures - a copyrighted cookie!
My Favorite Recipe from North Rhine-Westphalia

Oma's Reibekuchen (Potato Pancakes)

One of the most delicious treats to enjoy, either sweet or savory, are potato pancakes. To make them extra easy, I've a quick version of the traditional recipe at Kartoffelpuffer. Although nothing quite beats the "grating-by-hand" texture, using the blender makes for quicker and easier preparation of the potatoes.

---
More Recipes from North Rhine-Westphalia ...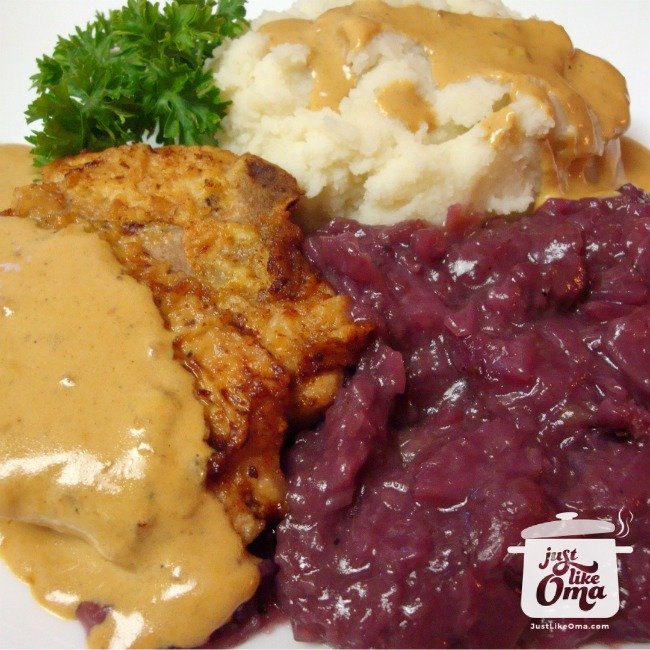 Düsseldorfer Pork Chops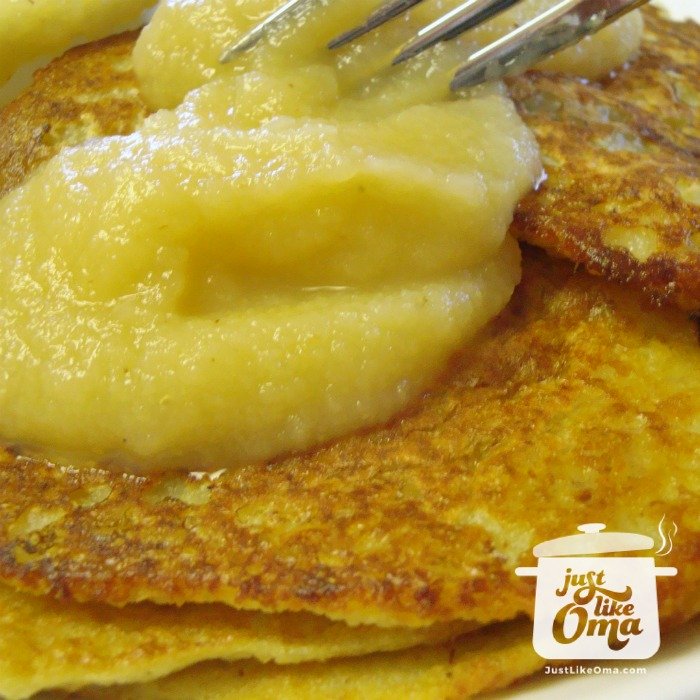 Potato Pancakes with applesauce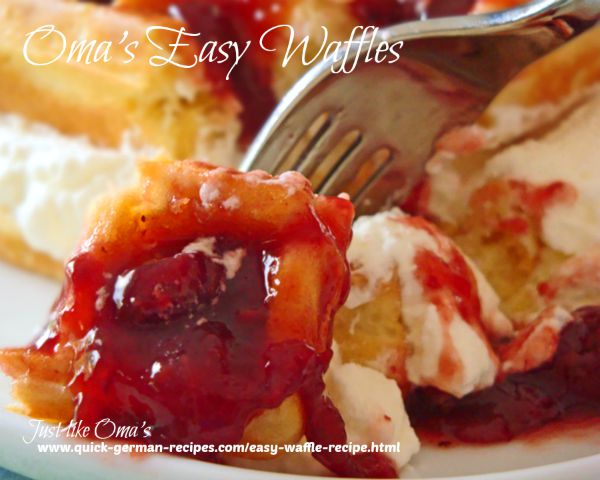 Waffles with strawberries & cream
---
Visit more of Germany's States ...
Try some regional German food for your next dinner party! Spread your culture and enjoy learning about some other areas of German cooking.
Germany is divided into 16 federal states in Germany, each one unique in its history and cuisine.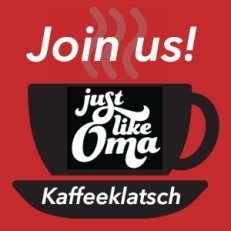 Let's travel to each one and see what's different.

Ready?
You'll need to join my Kaffeeklatsch to see more info, extra recipes, and special tips from me, Oma Gerhild!
---
Leave a comment about this recipe or ask a question?
Pop right over to my private Facebook group, the Kaffeeklatschers. You'll find thousands of German foodies, all eager to help and to talk about all things German, especially these yummy foods. 
I pop in all the time as well, to chat and to answer questions. 
Meet with us around Oma's table, pull up a chair, grab a coffee and a piece of Apfelstrudel, and enjoy the visit.
*  *  *  *  *
Thinking of starting your own Handmade Business?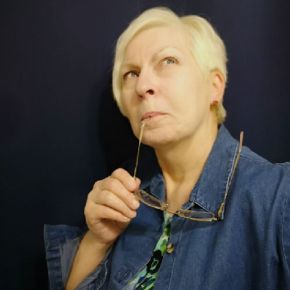 This Oma KNOWS you CAN do it.
How do I know?
Well, if I can do it, anyone can.
I've even figured out how I can help you.
I've teamed up with my own business coach, Renae Christine (yes, do google her!), to bring you this free masterclass. After you watch it, ask me any questions and I'll gladly answer them.
Don't hesitate. I'm not sure how long Renae will keep this free masterclass available.
PS:  Yes, Renae really is as amazing as all the reviews say.
PPS: Yes, the course is for handmade items, but I've used it successfully for my cookbooks. I know others are using her methods for services, direct sales, and even a local ice cream bar & grill that's constantly selling out. You've nothing to lose by taking a look ... and a whole bunch to gain.
*  *  *  *  *
Oma's Cookbooks (downloadable & print)
*  *  *  *  *
Want nutritional information for a recipe?
Copy and paste the ingredient list and the number of servings into Calorie Count. 
It will give you an approximate calculation.

Need help doing conversions
between cups and grams or any such thing?
Use this site to give you all the different conversions for the different types of ingredients. 
---
Words to the Wise
"Discipline your children, and they will give you peace of mind and will make your heart glad."
Proverbs 29:17  NLT