Oma's Kohlrabi Recipe with Ham ❤️

➤ by Oma Gerhild Fulson
FTC Disclosure: Making a purchase via a link on the page? I may earn a small commission on the transaction - at no added cost to you. Thanks!
This kohlrabi recipe, aka Kohlrabi mit Schinken, is a great way to use up leftover ham and create a delicious, traditional German meal. Kohlrabi is a strange looking vegetable and tastes like a combination of radish and broccoli stems. For the meat in this recipe, use leftover ham or cooked sausage (kielbasa would be nice) - just dice it in the same size you dice the kohlrabi.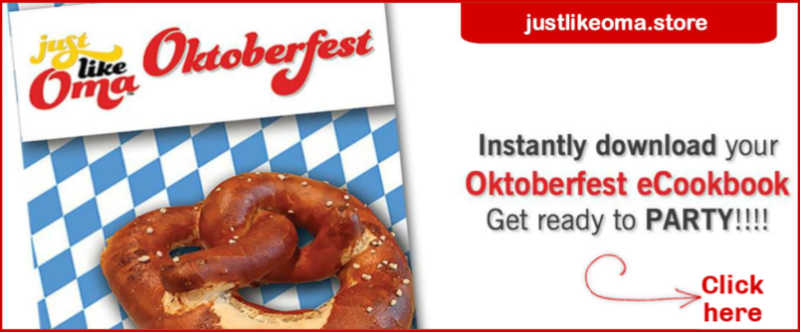 I know this looks like oven-roasted potatoes, but it's not! If you've never tried kohlrabi, you're in for a treat.


Choosing Kohlrabi
When you buy the kohlrabi, choose small young ones. These will have the best flavor. Kohlrabi belongs to the cabbage family and it's flavor can be quite intense.
You can choose either the green or the purple variety. Both can be eaten raw. Peeled and sliced, kohlrabi makes a great addition to a salad tray that has people coming back for more and not knowing what they are eating - they only know it tastes great, similar to broccoli stems.
Oma's Tips:
If you look at the quantities, you'll see that ½ lb of meat for 4 servings really isn't a meat dish. The meat just really makes the kohlrabi taste amazing. However the egg yolks and the whipping cream (!) makes the protein count quite high (as well as the calorie count)! But, OH, this does taste great!

If you wanted, you could always increase the amount of meat to make it more satisfying as a meat/veggie dish. It really all depends on what you want to serve with it. 
Love it with noodles and a salad on the side. A great luncheon dish, to be sure!
Oma's Kohlrabi with Ham Casserole ❤️

Ingredients:
4 - 5 kohlrabi (about 3 lb)
3 tbsp olive oil (or butter)
½ pound cooked ham
3 egg yolks
1 cup whipping cream
2 tbsp all purpose flour
nutmeg, salt, pepper to season
Instructions:
Preheat oven to 350°F. Grease baking dish.
Peel and dice kohlrabi (approx. ¾-inch dice). Make sure you cut away any tough parts near the root end.
Heat olive oil in frying pan. Add kohlrabi and cook over medium heat about 8 - 10 minutes until almost tender and lightly browned.
Dice ham in same size as kohlrabi.
Put half of kohlrabi in bottom of baking dish. Cover with ham. Put remaining kohlrabi over top.
Mix together egg yolks, cream, flour, and seasonings and pour over kohlrabi.
Bake, uncovered, until golden brown on top, about 30 - 45 minutes.
Serves 4
Hints:
Sprinkle fresh chopped parsley over kohlrabi in frying pan.
Leave a comment about this recipe or ask a question?
Pop right over to my private Facebook group, the Kaffeeklatschers. You'll find thousands of German foodies, all eager to help and to talk about all things German, especially these yummy foods. 
I pop in all the time as well, to chat and to answer questions. 
Meet with us around Oma's table, pull up a chair, grab a coffee and a piece of Apfelstrudel, and enjoy the visit.
*  *  *  *  *
Want nutritional information for a recipe?
Copy and paste the ingredient list and the number of servings into Calorie Count. 
It will give you an approximate calculation.

Need help doing conversions
between cups and grams or any such thing?
Use this site to give you all the different conversions for the different types of ingredients. 
---
---
Schwenkbraten recipe that has been a delish hit an alle familien & freunde... Total Approx. Time: Prep: 15 min. + Marinating 8 hrs min. + Grill: 15 min.

My Oma made this cake every Christmas. She iced it with a white frosting that ran down the sides. She decorated it with little silver balls (candy). It
---
Words to the Wise
"No human wisdom or understanding or plan can stand against the Lord."
Proverbs 21:30 (NLT)