Unstuffed Cabbage Roll Casserole
German Unstuffed Cabbage Roll Casserole – Oma's Kohlrouladenauflauf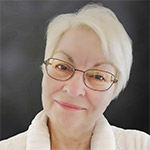 by: Gerhild Fulson  /  Cookbook Author, Blogger, German Oma!
As an Amazon Associate, I earn from qualifying purchases.
Love German cabbage rolls? You'll absolutely love Oma's one-pot unstuffed cabbage roll casserole. Same great taste, but a LOT less work. No rice or tomatoes here. Just real German goodness.
REAL GERMAN FOOD!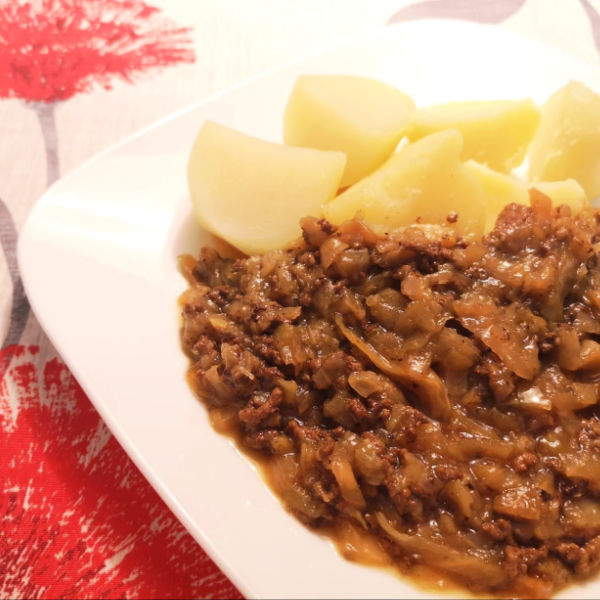 There's just something about German cabbage rolls that absolutely doesn't compare with what's normally known as cabbage rolls.
The ones my Mutti made were so mouthwatering ... purely wunderbar. It was always such a treat when she made them. BUT, she didn't make them very often. They were a lot of work ... very time consuming. So, she only made them for special occasions.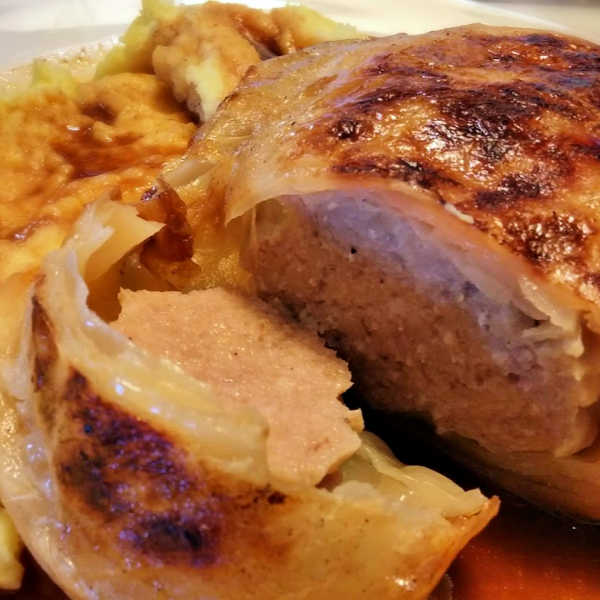 Mutti's traditional German cabbage rolls
Here's her traditional cabbage rolls recipe that includes my way of making them a bit easier. And, yes, they are still mouthwatering!

Unstuffing Cabbage Rolls!
One day, with a craving for some comfort food that only cabbage rolls could satisfy, I created this unstuffed cabbage roll casserole! I figured as long as I included all the ingredients, it should taste the same. 
And I wasn't disappointed. My hubby was so excited, because it meant we'd be enjoying this more often. 
When I served them the first time, I just added some boiled potatoes on the side. That's all. That's all it needed. Simple. So Good!
The leftovers were served the next day with some fresh Brötchen for lunch. Simple. So Good. 
This has now become a regular addition to my German food menus!
Lazy Cabbage Rolls?
Yes, this can also be called lazy cabbage rolls since when you're feeling lazy and want comfort food, just throw all the ingredients into a saucepan ... easy.
And yes, this can be made in a casserole in the oven. I just preferred to keep it in the saucepan, since I already had already used it to brown the ground beef and the onions. Why mess up another dish?
Need that "all's good with the world" feeling? Comfort food will do that. Get your copy of Oma's German favorites in her Comfort Foods e-Cookbook.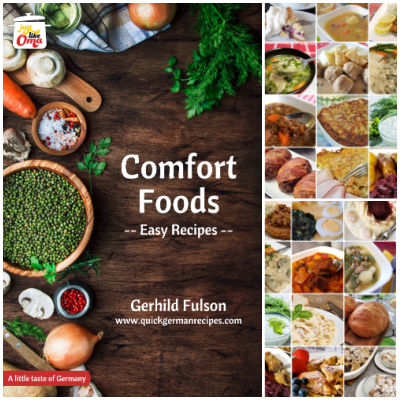 Take a peek at all Oma's eCookbooks. They make sharing your German heritage a delicious adventure!
Here's how I make these unstuffed cabbage rolls
Just start cooking the ground beef in some olive oil.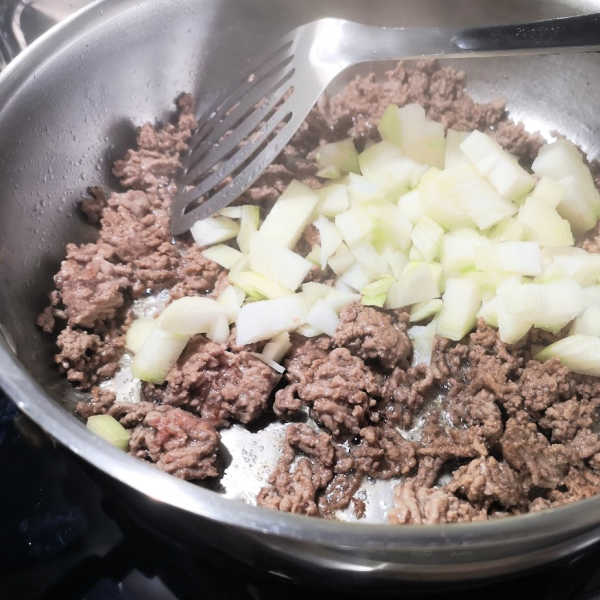 I'm cooking this over medium-high heat until there's no pink showing in the meat. Keep stirring to break up the ground beef.
Once you don't see any pink, add your chopped onions and keep on frying and stirring. Soon your kitchen will smell so inviting your hubby will come and see what you're doing.
Fry until the meat has started to brown and the onions are translucent and slightly browned.
Remove them to a bowl, add a bit more oil if needed and then part of the shredded cabbage.
Add the cabbage in portions. You want to get some of the cabbage to be browned as well, because that's where all the flavor comes from.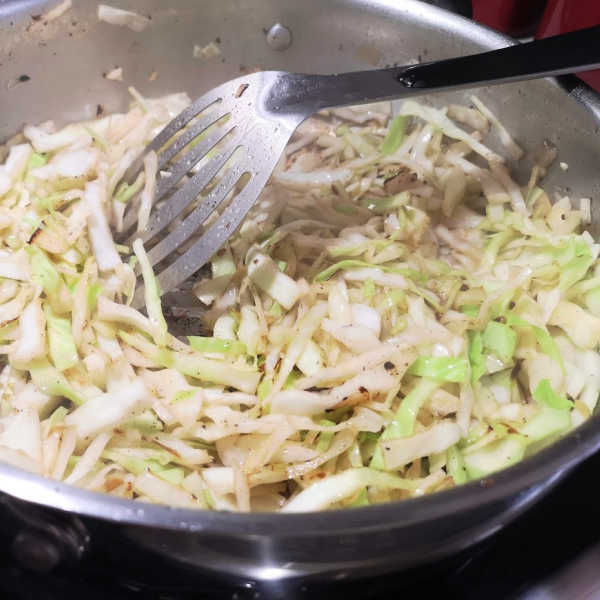 Keep stirring and keep frying to get some of that cabbage slightly browned.
If you start to get too much browning in the bottom of the frying pan and it starts to get too dark, add a bit of water. Scrap up the browned bits and let the water evaporate as you continue to brown the cabbage.
This is actually a way to get more flavor into your browning. Add a bit of water, scrape up the browned bits. Water evaporates and you can now get more browning done.
Add the rest of the cabbage and continue to cook it for a bit longer.
This part is really where most of the time and work happens. This browning of the meat, onions, and cabbage is what brings out that German flavor.
It's really the only thing that can't be rushed. You DO NOT WANT TO RUSH this. And really, this whole process will only take about 10 minutes.
Now, return the meat and onions to the cabbage.
Stir everything together, scrapping up those browned bits at the bottom.
Then it's time to add those spices.

I was very basic with the spices I used. Just salt and pepper. Normally, this is all I use when making my German cabbage rolls. 
If you want, you can add other spices as well. Just use what you'd normally use when making cabbage rolls. Remember, you want to end up with the same flavor.
Then, it's time to add a bit of liquid and simmer.
The liquid can be as simple as water. Or, some beef broth. That's it. NOTHING tomato. That's just not German!
When you add the liquid, scrape up any browned bits on the bottom of the saucepan. This is all the goodness you worked so hard to get. Stir and then cover your pan.
Simmer for about 15 minutes to an hour. It really doesn't matter. It just depends on how tender you like your cabbage. Personally, if I have time, I'll easily let it simmer at the hour. 
Now it's time to make that yummy sauce.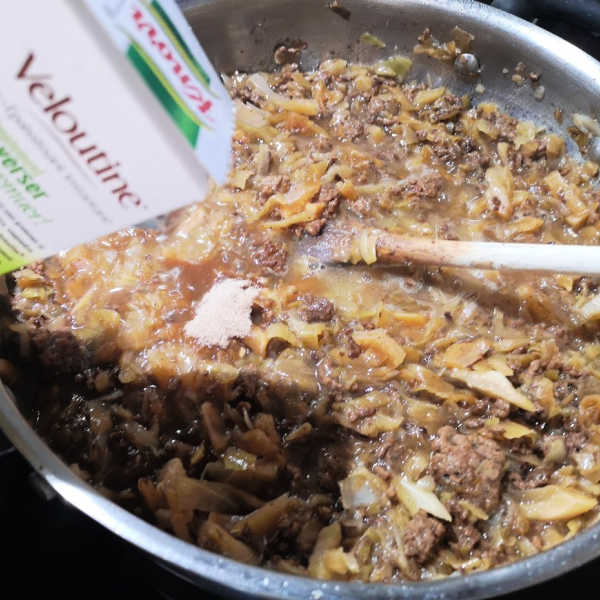 Add some extra beef stock if you're wanting more sauce. I usually add about 2 cups. Then, I add just enough Veloutine (which also adds a bit of brown color) to get the thickness I want.
You could also your Bistro ... or whichever brand of gravy thickener you have available. Alternatively, you can just mix some cornstarch with a bit of cold water and stir in enough to get the consistency you like.
Stir, simmer for a minute or two, and then season with additional salt and pepper as needed. I'll even add a bit of Montreal Steak Spice to give it a bit more kick. 
Now, you can either just keep it like this ... tasting like cabbage rolls ... or you may decide to change it totally.
Since we often like our cabbage dishes with a bit of 'sourness', I may add a touch of vinegar. And, sometimes some caraway seeds. Just  let your "Oma" creativity flow!
Oma says, 
I know! I know! The Montreal Steak Spice is NOT German!!!! It's my OWN addition.

To give a bit of a kick to the filling, I season the meat with Montreal Steak Spice -- any similar seasoned salt will do. Or, just omit this and stay purely German ;)
Ready to make my one-pot German unstuffed cabbage roll casserole?
As an Amazon Associate, I earn from qualifying purchases.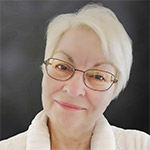 For more German-inspired items that make life easier and yummier, especially in the kitchen and for entertaining, follow my Amazon Storefront.
➙ For groceries,
Try Amazon Fresh
.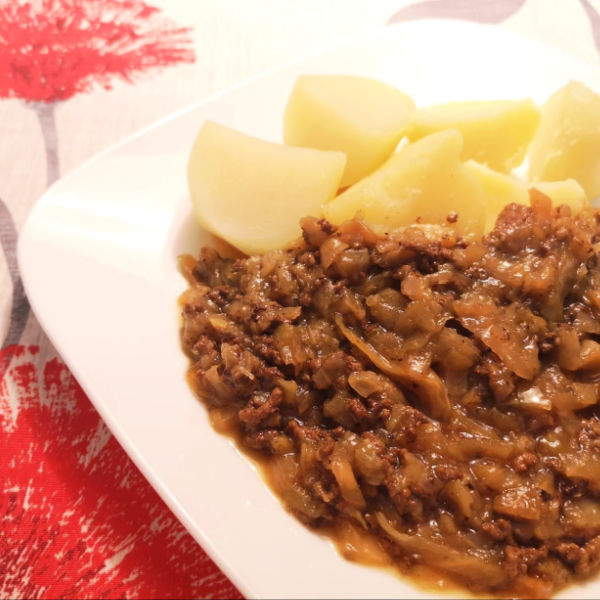 German Unstuffed Cabbage Roll Casserole – Oma's Kohlrouladenauflauf

Love German cabbage rolls? You'll absolutely love Oma's one-pot unstuffed cabbage roll casserole. Same great taste, but a LOT less work. No rice or tomatoes here. Just real German goodness. REAL GERMAN FOOD!

Prep Time


10 minutes


Cook Time


30 minutes


Total Time

40 minutes

Servings:

Makes 4 servings
Ingredients:
2 tablespoons oil
2 pounds lean ground beef
1 large onion, chopped
1 small green cabbage, shredded
2 - 3 cups beef broth, divided
2 teaspoons salt
1 teaspoon freshly ground black pepper
about 4 tablespoons Veloutine or 2 tablespoons cornstarch
Instructions:
Heat oil in a large saucepan over medium-high heat. Add ground beef and cook until no pink is visible.
Add onions and continue frying until onions are slightly browned and translucent.
Remove beef and onions to a bowl. Add part of the cabbage to the saucepan and fry for a few minutes to soften and brown. Add a bit more oil if needed. Add remainder of the cabbage, stir and continue frying for a few minutes.
Return beef and onions to the cabbage. Stir in 2 cups of broth, salt and pepper.  Cover and simmer for about 15 minutes and up to 1 hour.
Depending how much sauce you'd like, either add another cup of broth or water. Add Veloutine to thicken sauce. (Or mix cornstarch with a bit of cold water and stir in enough to thicken.)
Season with salt and pepper and serve.
Notes/Hints:

Add whichever spices you like, such as caraway.
Adding a tablespoon or so of vinegar is a nice touch. It reminds me of this braised cabbage I grew up with.
Serve this with boiled potatoes on the side.
*  *  *  *  *

Unless otherwise noted recipe, images and content © Just like Oma | www.quick-german-recipes.com

Leave a comment about this recipe or ask a question?

Pop right over to my private Facebook group, the Kaffeeklatschers. You'll find thousands of German foodies, all eager to help and to talk about all things German, especially these yummy foods. 
Meet with us around Oma's table, pull up a chair, grab a coffee and a piece of Apfelstrudel, and enjoy the visit.

This easy German Apple Strudel recipe is one of those German desserts that brings the traditional strudel taste to your table without all the work. Wunderbar!!

Make the perfect German Spaetzle with Oma's easy recipe! This traditional German egg noodle pairs perfectly with caramelized onions for a delicious meal.

Choose from Oma's cookbooks that are immediately downloadable & start cooking easy classic German foods tonight. Or get her newest paperback cookbook. LECKER!
*  *  *  *  *
PIN to SAVE this recipe to your Pinterest board!
And let's be friends on Pinterest!
---
German Unstuffed Cabbage Roll Casserole made Just like Oma
By
Oma Gerhild Fulson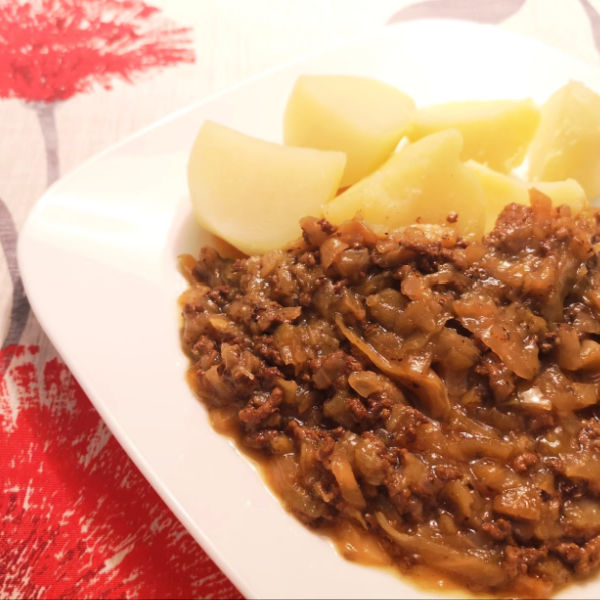 Love German cabbage rolls? You'll absolutely love Oma's unstuffed cabbage roll casserole. Same great taste, but a LOT less work. No rice or tomatoes here. Just real German goodness.
Ingredients:
green cabbage,
ground beef,
oil,
onion,
beef broth,
onion,
seasonings,
Veloutine or cornstarch,
For the full recipe, scroll up ...
Words to the Wise
"Hope deferred makes the heart sick, but a dream fulfilled is a tree of life."
Proverbs 13:12 (NLT)