How to Cook Kale & Kale Mash ❤️

➤ by Oma Gerhild Fulson
FTC Disclosure: As an Amazon Associate I earn from qualifying purchases.
Here's how to cook kale, turning it into traditional German dishes that are both hearty and healthy. Kale, aka Grünkohl, is a hearty side dish for many German dinners. It has an earthy taste that goes great with other hearty dishes. It just needs to be cooked properly!
It's great if you buy it canned or jarred. It's so easy to prepare then. If you have fresh kale, check below how to prepare and cook it. If it's not done properly, kale has a tendency to be tough and bitter.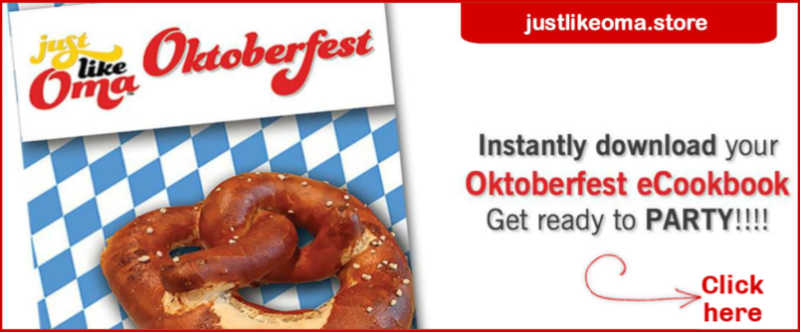 Since kale is such a nutritious and healthy vegetable, it's great to be able to cook it so the whole family will enjoy it. 
Above, I've made Kale Mash: cooked kale mixed with mashed potatoes. Here it's served alongside some fried eggs. Check for the recipe below.


---
Kale has large stringy, curly leaves with a strong earthy taste and odor

Kale tastes best after frost has hit the leaves, taste sweeting and more flavorful
In northern Germany, "kale tours" are popular winter events for social clubs with meals of kale, Pinkel sausage, and kassler being served
Kale is an great source of vitamin K, C, A, B6 and E, manganese; fiber, copper, tryptophan, calcium, potassium, iron, magnesium, and omega 3 fats!
Some varieties of kale can grow 6 - 7 feet high!
Kale is often served along side hearty meals. Sausage is a favorite, as is pork roast, as shown below. Served with mashed potatoes and gravy, this makes a hearty dinner!
---
1.  How to Cook Kale ❤️

Ingredients:
2 to 3 lbs fresh kale

⅓ cup lard, goose fat, or butter

1 onion, diced

½ lb bacon, diced

salt to taste
l lb sausage, smoked and pierced with a fork in several places (optional)

1 tbsp rolled oats or cornstarch (to thicken)

Instructions:
Wash kale leaves well. Trim stalks and ribs from leaves.
Blanche by immersing leaves briefly in boiling water. Then, drain well.
Finely chop blanched kale. 
Melt lard, goose fat, or butter in a large saucepan.

Add onion and saute lightly. Add bacon and fry briefly.

Add kale, about ½ tsp. salt, a little water and sausage (if using)

Cover and cook on low heat about 1 hour. Make sure it doesn't dry out - add more water as needed. Cook until kale is tender. 

Thicken cooking liquid by adding rolled oats (the traditional way) or dissolve cornstarch in a bit of water and add enough to thicken, stirring constantly.

Season with additional salt and pepper to taste. Makes 4 - 6 servings.
2.  Super Easy Kale Mash (kale and mashed potatoes) ❤️

Here's a super quick way to enjoy kale as shown in the photo at the top. I used canned kale, instant mashed potatoes and eggs. Dinner was ready in 10 minutes!!! And so, so wunderbar!
Dump canned or jarred kale into a saucepan. Add about 2 cups water and bring to boil. Let simmer about 5 minutes. 
Stir in enough instant mashed potatoes to thicken to desired thickness, so that there appears about equal kale and potatoes. You can always add more liquid (cream is great, whipping cream is better!) or more potatoes. It depends how much liquid was in the can of kale.
Add a couple of Tbsp butter if desired.
Add some bacon bits if desired.
Season with salt and pepper.
Fry eggs.
Serve!
Or, if you have some leftover mashed potatoes, just heat your homemade, canned, or jarred kale, adding a bit extra liquid and stir in your leftover mashed potatoes. Heat over low heat until heated through and then add the butter, bacon, and re-season as necessary.

Leave a comment about this recipe or ask a question?
Pop right over to my private Facebook group, the Kaffeeklatschers. You'll find thousands of German foodies, all eager to help and to talk about all things German, especially these yummy foods. 
I pop in all the time as well, to chat and to answer questions. 
Meet with us around Oma's table, pull up a chair, grab a coffee and a piece of Apfelstrudel, and enjoy the visit.
*  *  *  *  *
Want nutritional information for a recipe?
Copy and paste the ingredient list and the number of servings into Calorie Count. 
It will give you an approximate calculation.

Need help doing conversions
between cups and grams or any such thing?
Use this site to give you all the different conversions for the different types of ingredients. 
---
---
Schwenkbraten recipe that has been a delish hit an alle familien & freunde... Total Approx. Time: Prep: 15 min. + Marinating 8 hrs min. + Grill: 15 min.

My Oma made this cake every Christmas. She iced it with a white frosting that ran down the sides. She decorated it with little silver balls (candy). It
---
Words to the Wise
"Wise words satisfy like a good meal; the right words bring satisfaction."
Proverbs 18:20 (NLT)