Hesse ~ Regional Food
➤ by Oma Gerhild Fulson
FTC Disclosure: Making a purchase via a link on the page? I may earn a small commission on the transaction - at no added cost to you. Thanks!
More than 2,000 years ago, the Germanic Chatti tribe settled in the region just to the west of Thuringia and the name Hesse is a continuation of that tribal name.
In the northern part of Hesse, the poor soil had created an impoverished people heavily dependent on potatoes.
In the south, fertile soils and warm sunshine influenced the foods as much as the merchants that traveled through the area.
Years later, Hesse has become one of the largest and healthiest economies in Europe with one of the best transportation networks of autobahns, high-­speed trains, and waterways crisscrossing the state.

It was in Hesse that Jacob (1785­-1863) and Wilhelm (1786­-1859) Grimm, both law students, were persuaded to study ancient German folklore. Among the best-­known story tellers of folk tales from Europe, the Brothers Grimm collected, wrote, and compiled hundreds of folk tales, many from Hesse including the enchanted Rheinhardswald, the fairytale forest, which is part of the largest forestry area in Germany.
Among the tales is the story of Hansel and Gretel and the Gingerbread House. Now, with Christmas almost here, the Gingerbread House is a staple treat to have under the Christmas Tree. Read more about this Christmas tradition and others.
Frankfurters also originated in Frankfurt. These generously spiced pork sausages are cold­smoked. Simmered for 8 minutes in hot water (NOT boiling), they are served with mustard.
Hesse's Favorite Foods
Green sauce (Grüne Sosse) ... recipe below
Frankfurter Würstchen ­ 100% pork sausage and Frankfurter Rindswurst ­ 100% beef sausage
Sausages of all types and using all types of meats, including the rind (Schwartenmagen) and the head (Presskopf)
Potato (Kartoffeln) in salads, soups, baked, braised in broth, in cream, mixed with apples (Himmel und Erde), and even as sausage stuffing
Fruits such as apples (Äpfel) for juice and wine and in drinks such as Apfelschorle, pears (Birnen), strawberries (Erdbeeren), cherries (Kirschen), and plums (Pflaumen)
Desserts such as Frankfurt Crown Cake (Frankfurter Kranz) and Marzipan Cookies (Bethmännchen)
My Favorite Hesse Recipe
Oma's Frankfurter Grüne Sosse (Green Sauce)

Green sauce and eggs? That's a favorite that originated in Frankfurt, Hesse. Borage, chervil, cress, parsley, burnet, sorrel, and chives are the seven herbs that make this special sauce that's often served with hard boiled eggs. Traditionally eaten on the Thursday before Easter, it's also served with fish and meat dishes together with boiled potatoes.

Ingredients: 
½ cup plain yogurt

1 cup sour cream (schmand)

1 Tbsp lemon juice
2 Tbsp olive oil

1 small onion, finely diced

1½ cups finely chopped herbs, see hints below
½ tsp sugar

salt, pepper

4 hard-boiled eggs, finely diced or pressed through a sieve 
Instructions: 

Mix everything, except the eggs, together in a blender till smooth. 
Season with salt and pepper and mix well. 
Cover and put in fridge for at least 1 hour. 
Finely dice the eggs and add to sauce. 
Mix well. 
Refrigerate at least 30 more minutes. 
Serve cold with potatoes cooked in their skins and hard-boiled eggs. 
Hints: 
Use white wine vinegar instead of lemon juice 
Replace ½ cup sour cream with ½ cup mayonnaise 
Use any combination of herbs. Traditional herbs are Borage, chervil, cress, parsley, burnet, sorrel, and chives. You can also include dill, tarragon, and/or lovage. 
Omit onion if desired.

---
---
More Recipes from Hesse ...
---
Visit more of Germany's Regions  and States ...
Try some regional German food for your next dinner party! Spread your culture and enjoy learning about some other areas of German cooking.
Germany is divided into 16 federal states in Germany, each one unique in its history and cuisine.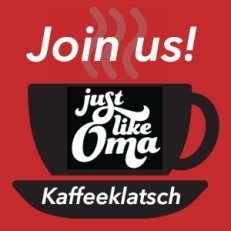 Let's travel to each one and see what's different.

Ready?
You'll need to join my Kaffeeklatsch to see more info, extra recipes, and special tips from me, Oma Gerhild!
---
---
Leave a comment about this recipe or ask a question?
Pop right over to my private Facebook group, the Kaffeeklatschers. You'll find thousands of German foodies, all eager to help and to talk about all things German, especially these yummy foods. 
I pop in all the time as well, to chat and to answer questions. 
Meet with us around Oma's table, pull up a chair, grab a coffee and a piece of Apfelstrudel, and enjoy the visit.
*  *  *  *  *
Thinking of starting your own Handmade Business?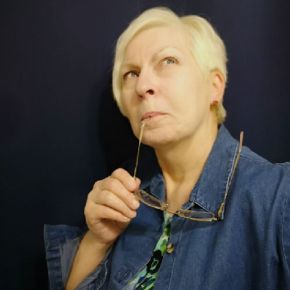 This Oma KNOWS you CAN do it.
How do I know?
Well, if I can do it, anyone can.
I've even figured out how I can help you.
I've teamed up with my own business coach, Renae Christine (yes, do google her!), to bring you this free masterclass. After you watch it, ask me any questions and I'll gladly answer them.
Don't hesitate. I'm not sure how long Renae will keep this free masterclass available.
PS:  Yes, Renae really is as amazing as all the reviews say.
PPS: Yes, the course is for handmade items, but I've used it successfully for my cookbooks. I know others are using her methods for services, direct sales, and even a local ice cream bar & grill that's constantly selling out. You've nothing to lose by taking a look ... and a whole bunch to gain.
*  *  *  *  *
Oma's Cookbooks (downloadable & print)
*  *  *  *  *
Want nutritional information for a recipe?
Copy and paste the ingredient list and the number of servings into Calorie Count. 
It will give you an approximate calculation.

Need help doing conversions
between cups and grams or any such thing?
Use this site to give you all the different conversions for the different types of ingredients. 
---
---
Try this slow cooker roast beef and you'll be amazed at how much this tastes like rouladen WITHOUT the work.

Learn how to cook pork hocks, anytime you want something traditionally German and wonderfully delicious! A hearty meal for any time of the year!
---
Words to the Wise
"Fools vent their anger, but the wise quietly hold it back."
Proverbs 29:11  NLT