Oma's Regional Traditional German Food: Berlin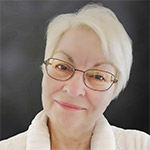 by: Gerhild Fulson  /  Cookbook Author, Blogger, German Oma!
Home of Currywurst and Döner Kebabs!
Berlin, Germany's capital and largest city, is one of the country's smallest states.
Filled with beautiful parks and boulevards such as the Kurfürstendamm, historic buildings, museums, opera houses, zoological gardens, and much more, this city is a tourist's delight.
History has certainly affected the culinary tastes of Germany.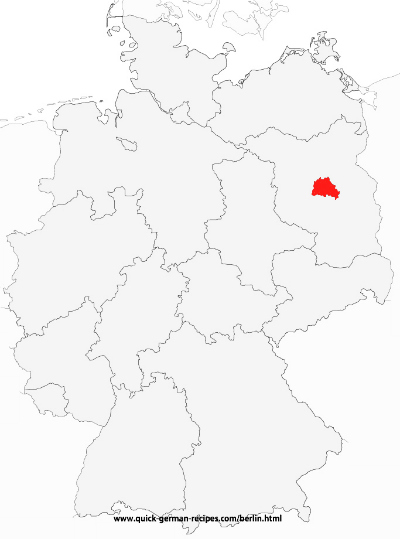 Immigrants and international visitors have influenced the foods, but traditional Berliner recipes abound, among them are Buletten or Frikadellen (beef patties), Schnitzel, Kasseler, soups, and stews.
Fast foods rival the traditional menus. Berlin is the birthplace of the popular Currywurst  which has recently been overtaken by the popularity of the Döner Kebab.
With thousands of snack bars (Imbiss), sidewalk cafes, restaurants, and inns (Kneipen) to choose from, Berlin offers visitors and citizens a multicultural feast.
---
Lydia's Facts
Learn a little bit about this wonderful region with me! I've done my research and would love to share it with you.
If you've done your homework on me then you know how much I LOVE to travel! It will always be on my bucket list to go to Germany with my dear Oma and visit these places I've researched about. To venture through its landscapes, to be mesmerized by the castles and architecture, and of course... to try all of the yummy regional foods. 
Wanting to brush up on your homework? Check out my page here, to learn more about me, Lydia, and how Germany and its outstanding regions, and foods have made their way into my life!
Now let's check out some of this region's most popular places and a little bit of history behind them...
Need that "all's good with the world" feeling? Comfort food will do that. Get your copy of Oma's German favorites in her Comfort Foods e-Cookbook.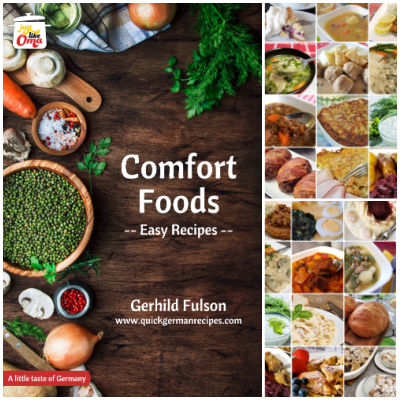 Take a peek at all Oma's eCookbooks. They make sharing your German heritage a delicious adventure!
'Museum Island'
That's right, there is such a place that's earned that funky nickname. 'Museum Island' is quite the title, how was it earned? Well, because it is an island with a multitude of museums on it! 
Once you cross the bridge to the island, you will be filled with wonder, not just at the miraculous architecture, but the amount of history waiting before you to expand your knowledge. 
The Great museums of Museum Island in Berlin!
The island was originally built by the Prussian Kings to be a great display of art and science. After years of being closed off to the public, the Kings decided to open it up into a public foundation after 1918. It only grew larger with time, and the number of museums grew too. 
In the late 1990s, it was decided to modernize the buildings and make them more appealing to the public, and by the early 2000s, it became a famous World Heritage Site, protected by UNESCO. 
An island of aircraft museums, war memorials, art galleries, archeology, Greek mythology, and more! This is a must-see attraction when visiting lovely Berlin. 
The Brandenburg Gate
Berlin's great symbol of unity, peace, and hope, the Brandenburg Gate. Once kept people apart, but later brought them together, and to this day continues to do so. 
This massive gate used to stand alongside the Berlin Wall, a 13ft wall that snaked through 155 km of Berlin. Built to separate the East from the West during the Cold War. It was seen as an ugly symbol of hatred and unnecessary division between good people. 
From 1961-1989, the wall stood, heavily guarded and anyone who would try crossing from one side to the other would be killed.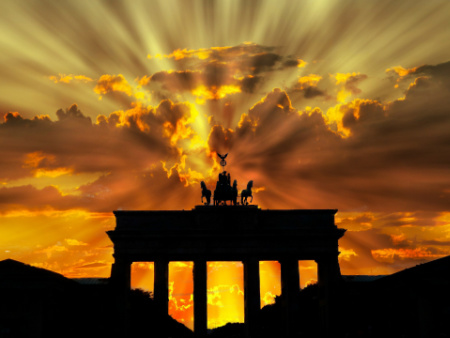 The Brandenburg Gate, standing in unity and peace
When the Revolution hit in 1989, the wall was demolished and torn down, after a huge riot that took place by both the East and West sides of Berlin. Once it was decided that the wall would be destroyed, both sides gathered together in unity, with sledgehammers, and held their loved ones dear as they took turns breaking pieces of the wall. 
This day is remembered and celebrated always as a day that marked the freedom of Berlin. Brandenburg Gate became the venue for the "Festival of Freedom" that is celebrated every year with fireworks and a great party to mark the day that the wall fell, and Berlin became a whole. 
The Brandenburg Gate is a symbol that stands as a reminder that love is stronger than any war. As it brought hundreds of thousands together the day the wall fell, it continues to bring people together all around the world to this day! Attracting tourists for years now, as a great memorial and beautiful monument of peace. This is something that you can't miss when visiting Berlin! 
---
Berlin's Favorite Foods
Beef as patties (Buletten) or meatballs (Königsberger Klopse)
Schnitzel usually served as Schnitzel Holstein with mushrooms, smoked salmon, capers, and fried egg.
Pickled eggs (Soleier)

Calves Liver (Kalbsleber)

Sauerkraut with either pork hocks (Eisbein) or Kasseler

Potato dishes such as Hoppel Poppel and Potato Soup
Armer Ritter ("poor knight") a type of French toast.
The "new" foods: Currywurst and Döner Kebab!
My Favorite Recipe from Berlin
Hoppel Poppel
This is the recipe I grew up with. My Mutti made this frequently for lunch and I carry on that tradition! You'll find the recipe for this dish as well as several variations by checking out Hoppel Poppel. A great way to use up leftovers.

---
More Recipes from Berlin ...
---
Visit more of Germany's Regions  and States ...
---
Leave a comment about this recipe or ask a question?

Pop right over to my private Facebook group, the Kaffeeklatschers. You'll find thousands of German foodies, all eager to help and to talk about all things German, especially these yummy foods. 
Meet with us around Oma's table, pull up a chair, grab a coffee and a piece of Apfelstrudel, and enjoy the visit.

This easy German Apple Strudel recipe is one of those German desserts that brings the traditional strudel taste to your table without all the work. Wunderbar!!

Make the perfect German Spaetzle with Oma's easy recipe! This traditional German egg noodle pairs perfectly with caramelized onions for a delicious meal.

Choose from Oma's cookbooks that are immediately downloadable & start cooking easy classic German foods tonight. Or get her newest paperback cookbook. LECKER!
*  *  *  *  *
Words to the Wise
"Discipline your children, and they will give your peace of mind and will make your heart glad."
Proverbs 29:17  NLT