TOP 10 German Food Recipes
Here are the TOP 10 German Food Recipes searched for on Quick German Recipes. BUT, they are quick and easy versions of the authentic ones. Easy for you to make and serve when you want something that brings back memories of Oma's and Mutti's kitchen.
When I first started to research which recipes everyone was looking for, I had my favorites. I found it interesting, because my favorites were everyone else's favorites as well! On top of that, half of them were desserts!
There's just nothing like creating a full German meal using these recipes to WOW your family and friends.
Why wait? Get your copy of Oma's ebook right now. Immediately downloadable so you can get out your pots and pans and start cooking right away. You'll be sitting down to enjoy your home-made traditional German meal in no time at all!
Here's what you'll get:
Top 10 German Food Recipes
---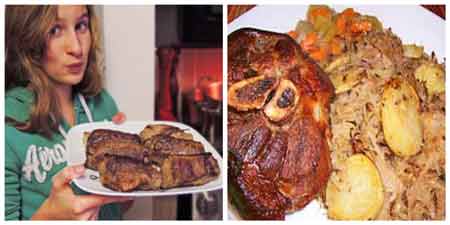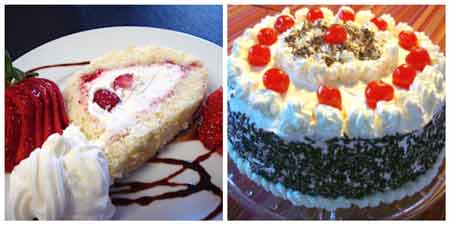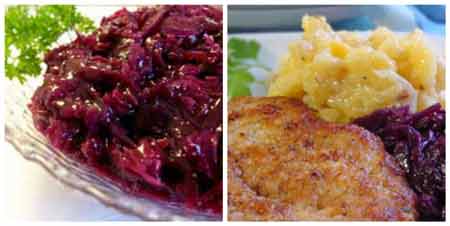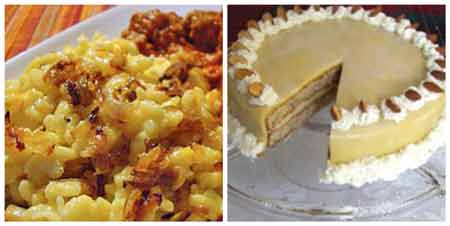 Rouladen

Pork Hocks

Cream Roll

Black Forest Cake

Red Cabbage
Schnitzel

Spätzle

Hazelnut Torte

Blitz Torte

Räderkuchen
---
ORDER RIGHT NOW and you'll also get

BONUS printable 4" x 6" Top 10 German Recipe Cards
Top 10 German Food Recipes is a downloadable eBook (PDF file). Immediately after your purchase, you can download your ebook and start cooking within minutes. EBOOKS and BONUSES are in Adobe PDF file format.
If your computer doesn't have the Adobe Reader software, you can easily install it for free. If you have any trouble, contact me and I'll help you.
SPECIAL OFFER ONLY $1.99
---
---
What happens when you click on the Add to Cart button?

You'll be taken to a secure order form. Click the Checkout with PayPal button,Then to use credit cards, click on Don't have a PayPal account? It will give you an option to pay either by credit card or PayPal.

After payment, you're given page where you'll download Top 10 German Recipes and the Bonus item. If this doesn't happen automatically, click "Complete your purchase."
Don't worry if you forget. You will also receive an email with your download links. If anything goes wrong or if you have questions, contact me and I'll help you with it.
I'm confident that you'll enjoy my eBook, but should you disagree, I'll refund you right away. That's right. Your satisfaction is guaranteed.

If at any time within 60 days from buying any eBook, you decide that this is not what you expected, just email me and I'll return your money instantly, no questions asked.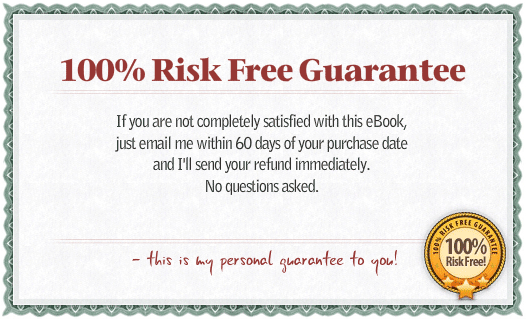 Intrigued? Decide for yourself ... it's RISK FREE ... you won't be disappointed!
SPECIAL OFFER ONLY $1.99
Don't hesitate! Join me in the kitchen!
Soon you'll have those evocative and tantalizing aromas coming from your kitchen as well!
Top of TOP 10 German Food Recipes
German Recipes

›
Cookbooks
› Top 10 German Foods
Words to the Wise
"Fear of the Lord is the foundation of wisdom. Knowledge of the Holy One results in good judgment."
Proverbs 9:10 (NLT)