Oma's Skor Bar Cookies ❤️

➤ by Oma Gerhild Fulson
FTC Disclosure: Making a purchase via a link on the page? I may earn a small commission on the transaction - at no added cost to you. Thanks!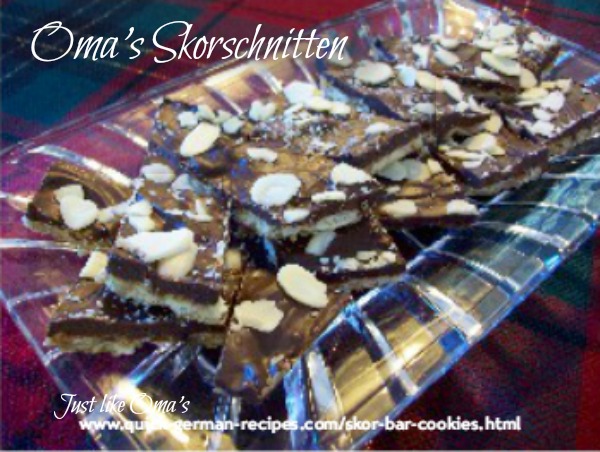 These Skor Bar cookies are so delicious, you'll want to make them often. German? Nope! Delicious? Yes! Quick? Yes! That's why they find their way into my list of Easy Kids Christmas Cookies Recipes. My Skorschnitten are fun to make together with your little ones. While you are boiling the butter and sugar, the kids can arrange the crackers in the pan and help later with adding the chocolate chips and nuts.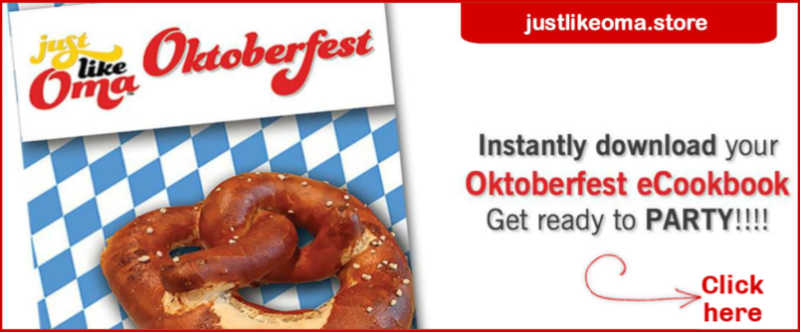 If these cookies are part of your Christmas baking, they make a great addition to Lebkuchen, Pecan Bars that use a quick graham cookie base, and Almond Bars. All these are quick recipes and great tasting. These are cookies I save just for this special time of the year. 

Left over soda crackers? Make this ...
Using soda crackers as a base makes for easy and quick preparation. Have leftover soda crackers when you're finished with this recipe? Make a quick and easy flaky pastry dessert called Pineapple Pudding Dessert.

Do you have kids helping? Caution ...
Even though this recipe is quick and easy, it's not one for the kids to make unattended. Boiling the butter and brown sugar can be dangerous and should be done by an adult.
Why Skor?
Using semi-sweet chocolate chips and topping them with almonds makes these Skor cookies seem like traditional German baking. Why Skor? Well, Skor is a chocolate bar made by Hershey's (similar to the Daim bar that's sold in Germany). It has a thin layer of butter toffee that's covered in milk chocolate.

In the recipe below, the butter and brown sugar give the toffee layer that's held in place with the crackers. The chocolate chips give the chocolate layer. The nuts on top are just that special "extra".

---
Oma's Skor Bar Cookies ❤️
Ingredients:
unsalted soda crackers
1 cup butter
1 cup brown sugar
3 cups chocolate chips, semi-sweet or dark
nuts, if desired
Instructions:
Preheat oven to 350°F.
Line cookie sheet with foil.
Cover cookie sheet with one layer of soda crackers
In saucepan, melt butter and brown sugar, stirring constantly until it boils. Boil for 1 minute, continuing to stir.
Pour mixture over crackers and spread.
Bake 5 minutes, until sugar mixture is bubbling.
Sprinkle chocolate chips evenly over surface. Wait several minutes, until softened and smooth evenly. If needed, return cookie sheet to oven for a few minutes to help chocolate soften.
Sprinkle with nuts if desired.
Cool completely. Either break or cut into pieces.

Leave a comment about this recipe or ask a question?
Pop right over to my private Facebook group, the Kaffeeklatschers. You'll find thousands of German foodies, all eager to help and to talk about all things German, especially these yummy foods. 
I pop in all the time as well, to chat and to answer questions. 
Meet with us around Oma's table, pull up a chair, grab a coffee and a piece of Apfelstrudel, and enjoy the visit.
*  *  *  *  *
Want nutritional information for a recipe?
Copy and paste the ingredient list and the number of servings into Calorie Count. 
It will give you an approximate calculation.

Need help doing conversions
between cups and grams or any such thing?
Use this site to give you all the different conversions for the different types of ingredients. 
---
---
Schwenkbraten recipe that has been a delish hit an alle familien & freunde... Total Approx. Time: Prep: 15 min. + Marinating 8 hrs min. + Grill: 15 min.

My Oma made this cake every Christmas. She iced it with a white frosting that ran down the sides. She decorated it with little silver balls (candy). It
---
Words to the Wise
"Those who listen to instruction will prosper; those who trust the Lord will be joyful."
Proverbs 16:20 (NLT)