Melania's Vanillekipferl Recipe – Austrian Vanilla Crescent Cookies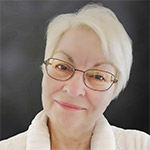 by: Gerhild Fulson  /  Cookbook Author, Blogger, German Oma!
As an Amazon Associate, I earn from qualifying purchases.
Vanillekipferl is a vanilla cookie which is very similar to a shortbread cookie, but made with ground almonds, and has a wonderful melt-in-your-mouth texture.
This is one of many traditional German cookies that are so delicious, but taste great all year long. WUNDERBAR!

This Vanillekipferl recipe comes from my friend Melania, which she adapted from her old Dr. Oetker cookbook.

Melania loves to adapt recipes to her own liking, often making them easier than the original.
Holiday cookies these may be, but there's no reason not to enjoy them throughout the year!

Why are These German Christmas Cookies so Popular in Germany?

Why, because they're made with almonds, of course!
Tree nuts are a very popular ingredient in many favorite German dishes and desserts, especially desserts. 

Almonds gained such popularity thanks to marzipan. This scrumptious treat is traditionally made using things like ground almonds and almond oil for that extra almond flavor. To us Germans, there's nothing better than a cake, cookie, or chocolate bar with a little marzipan thrown in there. That famous almond flavor can be found in so many German snacks. 

It can be a strange taste to get used to if you are not used to or exposed to German culture a whole lot. But once you try it, I guarantee you'll be telling everyone to try it! But if you're still hesitant to give marzipan a try, give these delicious cookies a go. These almond cookies give such a similar flavor!
Get ready for Christmas! Grab your copy of Oma's collection of her favorites in Christmas Cookies e-Cookbook.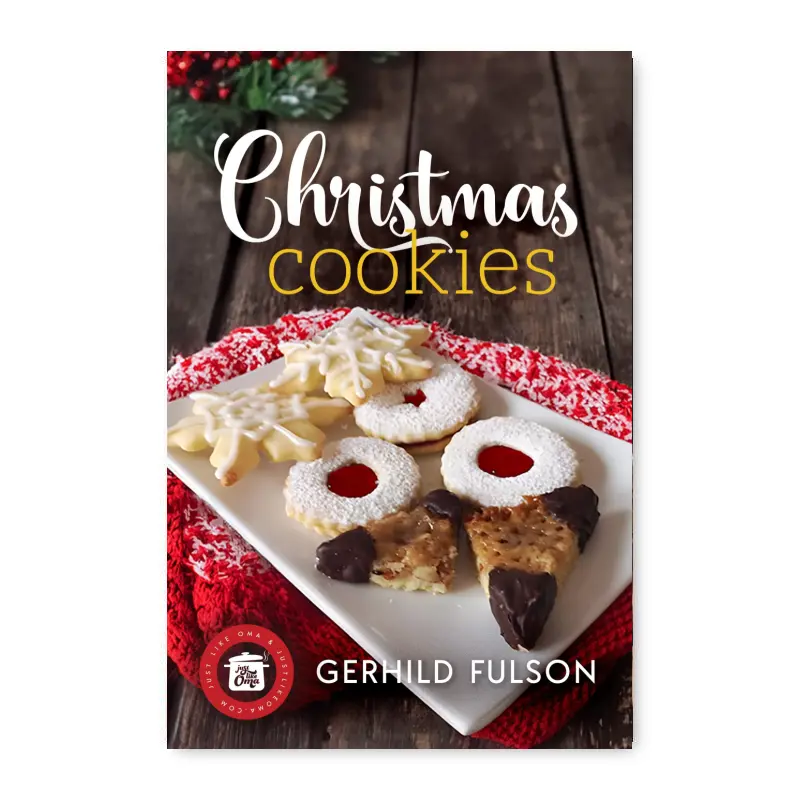 Take a peek at all Oma's eCookbooks. They make sharing your German heritage a delicious adventure!
---

Vanillekipferl

originated in Austria but are now traditional in Germany, Czech Republic, Slovakia, Romania, and Hungary as well

These famous cookies have a unique flavor combination of almonds and vanilla

They are traditional for Christmas and often served with coffee, hot fruit tea, or mulled wine.
How to Make Austrian Vanillekipferl Cookies

Originally from Austria, these cookies are now a specialty of Bavaria. It's assumed these are hard to make because the dough is quite fragile
However, if this is your first time making these vanilla crescents, it just takes a bit of practice, and you'll do fine.

Start by preheating your oven to 300°F and line two baking sheets with parchment paper.
In a large bowl, mix together 1¾ cups all-purpose flour, 1 cup ground almonds (also known as almond flour or almond meal), ¼ cup sugar (granulated), and 2 teaspoons homemade vanilla sugar. Of course, you can purchase some at the store, but why not make your own vanilla sugar when it's so easy to make and tastes so much better?Simply combine granulated sugar with a vanilla bean in a sealed jar and let it sit for at least two weeks in a dark, cool place before using.
Next, cut in a cup of cold butter using a pastry blender, then knead with your hands to make a smooth ball of dough.
Roll the dough into a half-inch thick log. Cut log into thick slices, about 2-inches, and roll each piece slightly with your hands.
Place them on the prepared baking tray and form crescents.
Bake in the preheated oven for 12 to 15 minutes until lightly golden.
While the cookies are baking, mix together 1 cup powdered sugar (also known as confectioner's sugar or icing sugar) and 2 tablespoons vanilla sugar.
Immediately upon removing the baked cookies from the oven, carefully roll the hot cookies in the sugar mixture and place them on a cooling rack.
Once they have completely cooled, you can dust them with a little bit more of the sugar mixture.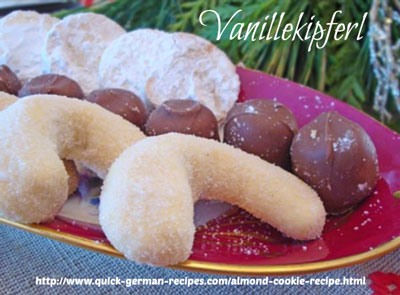 For another version of these Vanillekipferln check out this Vanilla Shortbread Cookie that is a translation of a German recipe sent in by one of our readers.
Both this recipe and the one below are actually similar, yet different. Why not try them both and you judge which is best?
Why not make a batch of each of these cookies for your holiday platter? The different textures look so pretty, especially when arranged together on a tray.

They also make great hostess gifts. Just be ready to pass on the recipes!
---
What is Christmas Like in Germany?
Celebrating Christmas in Germany is such a feast for your senses. Every part of your being is affected - from the sights to behold, the scents to savour, and the TASTES to enjoy. Your spirit is renewed in the reason for the season.
The great Weihnachten market is a wondrous event held every year in the town of Nuremberg. Filled with decorations and traditional Christmas snacks. Enjoy a winter sleigh ride while you enjoy your handmade pretzel!

In Germany, the entire month of December is a celebration leading up to Christmas Day, and the lecker schmecker snacks are something to recognize. 

Now, let's see if YOU recognize any of these yummy holiday treats. But of course, they're good any time of year!
Ready to make Melania's Austrian Cookies?
Is the recipe below locked? Here's why. 
As an Amazon Associate, I earn from qualifying purchases.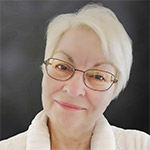 For more German-inspired items that make life easier and yummier, especially in the kitchen and for entertaining, follow my Amazon Storefront.
➙ For groceries,
Try Amazon Fresh
.
Melania's Vanillekipferl Recipe - Austrian Vanilla Crescent Cookies

Vanillekipferl are an almond cookie which is very similar to a shortbread cookie, but made with ground almonds. This is one that I had at my friend Melania's house at Christmas. Her recipe starts with one from her old Dr. Oetker cookbook. 
However, Melania loves to adapt recipes to her own liking, often making them easier than the original.
Prep Time


35 minutes


Bake Time


10 minutes


Total Time

45 minutes

Servings:

Makes 4 dozen cookies

Ingredients:
1¾ cups (228 grams) all-purpose flour
1 cup (120 grams) ground almonds
¼ cup (50 grams) granulated sugar
2 teaspoons (8 grams) vanilla sugar
1 cup (227 grams) cold butter
1 cup (125 grams) powdered sugar
2 tablespoons (26 grams) vanilla sugar
Instructions:
Preheat oven to 300°F (150°C). Prepare two cookie sheets, either by greasing or lining with parchment paper, and set aside.
Mix flour, ground almonds, sugar, and vanilla sugar together in a large bowl.
Cut in cold butter with a pastry blender and then quickly knead all ingredients together with your hands to make a smooth dough.
Roll the cookie dough into a ½-inch thick log. Cut the log into 2-inch pieces and roll slightly with your hands.
Place onto the prepared baking sheets and shape dough into crescents.
Bake for 10 to 15 minutes or until lightly golden.
Meanwhile, prepare the topping by mixing together the powdered sugar and vanilla sugar.
As soon as the cookies are removed from the oven, carefully roll the delicate cookies in the sugar mixture. Place the coated cookies on a wire rack to finish cooling. Once they are completely cooled, you can dust them with more of the sugar mixture.
Notes/Hints:

Store in an airtight container or in cookie tins at room temperature for up to one week, or keep in the freezer.
These cookies store very well, actually getting better the longer they stand.
This is normally considered a difficult cookie to make! The dough can be very fragile and can be difficult to form into the crescent shape.
You can make these with other ground nuts instead, such as ground walnuts or hazelnuts.
*  *  *  *  *

Unless otherwise noted recipe, images and content © Just like Oma | www.quick-german-recipes.com

11.26.2021 revision update
Leave a comment about this recipe or ask a question?

Pop right over to my private Facebook group, the Kaffeeklatschers. You'll find thousands of German foodies, all eager to help and to talk about all things German, especially these yummy foods. 
Meet with us around Oma's table, pull up a chair, grab a coffee and a piece of Apfelstrudel, and enjoy the visit.

This easy German Apple Strudel recipe is one of those German desserts that brings the traditional strudel taste to your table without all the work. Wunderbar!!

Make the perfect German Spaetzle with Oma's easy recipe! This traditional German egg noodle pairs perfectly with caramelized onions for a delicious meal.

Choose from Oma's cookbooks that are immediately downloadable & start cooking easy classic German foods tonight. Or get her newest paperback cookbook. LECKER!
*  *  *  *  *
PIN to SAVE this recipe to your Pinterest board!
And let's be friends on Pinterest!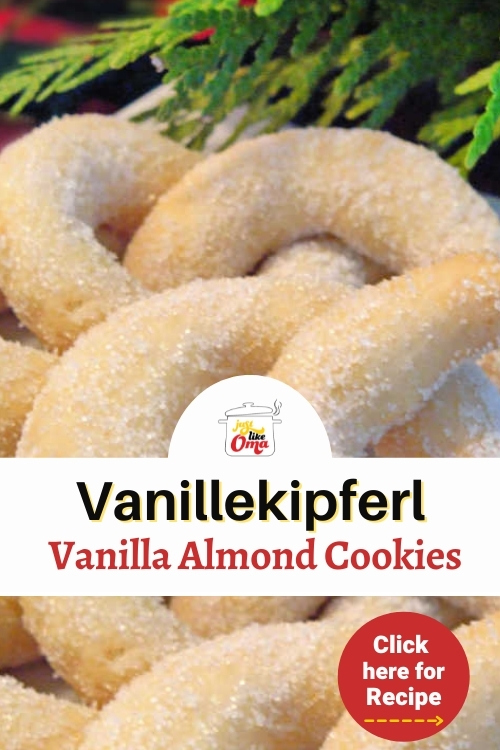 Words to the Wise
"The prudent understand where they are going, but fools deceive themselves."
Proverbs 14:8 (NLT)