Mutti's Christmas Stollen Recipe 


Quarkstollen

❤️
➤ by Oma Gerhild Fulson
FTC Disclosure: Making a purchase via a link on the page? I may earn a small commission on the transaction - at no added cost to you. Thanks!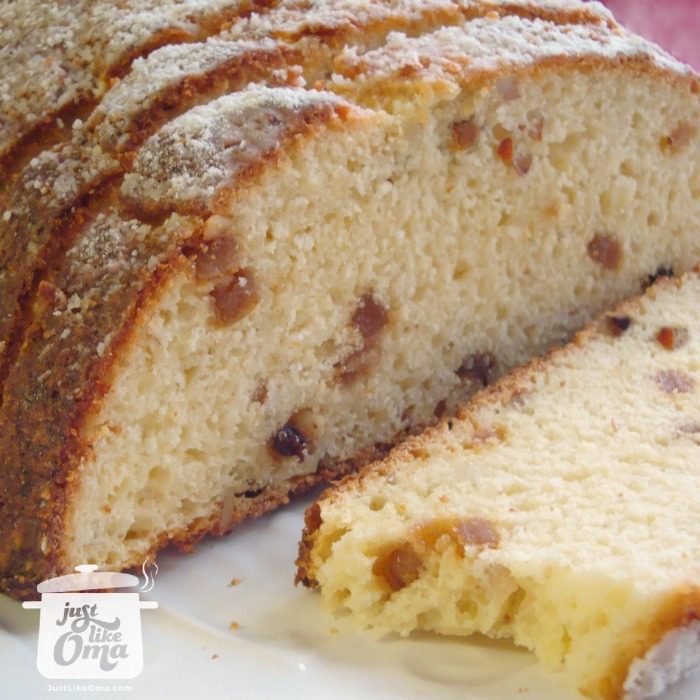 Mutti's easy Christmas Stollen recipe is great when you're in a hurry - no yeast is used - and it tastes so-o-o-o good! The traditional stollen recipes use yeast, require kneading, and need to rise twice before being baked. This version of Quarkstollen uses baking powder instead.

The German name for this is Quarkstollen aka Cottage Cheese Stollen. I use cottage cheese instead of the Quark, since it's not usually available outside of Germany, and that's what my Mutti used. 

---
Quark ~ Cottage Cheese ~ Greek Yogurt ???
I recall my Mutti taking cottage cheese, since it's all she could get when we lived in northern Ontario, Canada, and putting it into a sieve. Then, she'd take a wooden spoon and press it through the sieve. Her way of creaming the cottage cheese. That's the way I did it as well until I decided to use my blender. So much easier.
Easier still? I've started using a full fat Greek yogurt. So good as well. 
So, use whichever you have. Either buy or make the quark. Blend the cottage cheese. Use Greek yogurt. Any which way, you'll end up with a super easy, super moist cake.
Why it's a favorite ...
It's a favorite not only because it's so quick, but it stays so moist. Even though this type of stollen is a tradition for our German Christmas food items, it tastes great throughout the year.
But, somehow, I keep it just for Christmas. That way, it really is a special treat that makes the Christmas celebration that much more special.
Shape your Stollen ...
Make it as a longish loaf shape. Then press one side (lengthwise) down a bit so that when you slice the stollen (after it is baked) the pieces will have one side higher than the other. BUT, you can just keep it as a longish loaf as well. After all, looks isn't everything. :)
Oma says,
This is one of my quick and easy Christmas recipes.
Quick because the traditional stollen takes HOURS. Easy, because it's all made in one bowl and you get to use your hands!
Mutti's Christmas Stollen Recipe ~ Quarkstollen❤️
Ingredients:
2 cups cottage cheese, pureed in blender (or Quark or Greek yogurt)



3⅓ cups flour, all-purpose


2 tsp baking powder




3 eggs




1 tsp vanilla



¾ cup granulated sugar

pinch salt




1 tbsp lemon peel, grated




1 tbsp almonds, chopped




1 tbsp raisins




3 tbsp mixed candied fruit, chopped




3 tbsp mixed candied peel, chopped




1 tbsp butter, melted




1 tbsp powdered sugar
Instructions:
Preheat oven to 375° F.




Grease and flour a baking sheet




Sift flour mixed with baking powder into large bowl. Make an indentation in the center.




Add cottage cheese, eggs, vanilla, sugar, salt, lemon peel, almonds, raisins, and candied fruits into indentation.




Mix to a firm dough with your hands and knead LIGHTLY. If it is too moist, add a bit of extra flour.




Shape into traditional stollen-shaped loaf, wetting hands to keep dough from sticking. Place on prepared baking sheet.




Bake 50 - 60 minutes or until wooden pick inserted in center comes out clean.




Transfer to cookie rack.




Brush melted butter over warm loaf and sift powdered sugar over it.




Let cool and serve.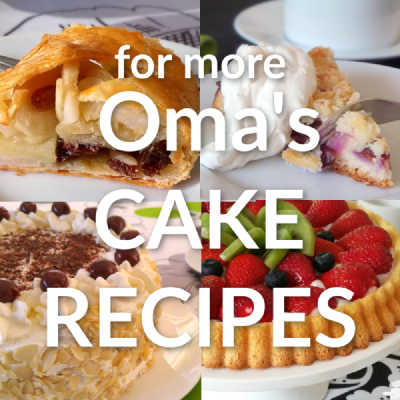 Leave a comment about this recipe or ask a question?
Pop right over to my private Facebook group, the Kaffeeklatschers. You'll find thousands of German foodies, all eager to help and to talk about all things German, especially these yummy foods. 
I pop in all the time as well, to chat and to answer questions. 
Meet with us around Oma's table, pull up a chair, grab a coffee and a piece of Apfelstrudel, and enjoy the visit.
*  *  *  *  *
Thinking of starting your own Handmade Business?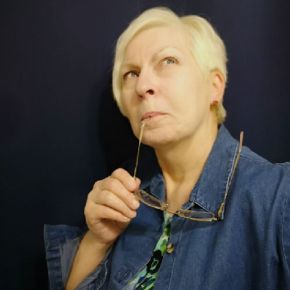 This Oma KNOWS you CAN do it.
How do I know?
Well, if I can do it, anyone can.
I've even figured out how I can help you.
I've teamed up with my own business coach, Renae Christine (yes, do google her!), to bring you this free masterclass. After you watch it, ask me any questions and I'll gladly answer them.
Don't hesitate. I'm not sure how long Renae will keep this free masterclass available.
PS:  Yes, Renae really is as amazing as all the reviews say.
PPS: Yes, the course is for handmade items, but I've used it successfully for my cookbooks. I know others are using her methods for services, direct sales, and even a local ice cream bar & grill that's constantly selling out. You've nothing to lose by taking a look ... and a whole bunch to gain.
*  *  *  *  *
Oma's Cookbooks (downloadable & print)
*  *  *  *  *
Want nutritional information for a recipe?
Copy and paste the ingredient list and the number of servings into Calorie Count. 
It will give you an approximate calculation.

Need help doing conversions
between cups and grams or any such thing?
Use this site to give you all the different conversions for the different types of ingredients. 
---
PIN this ...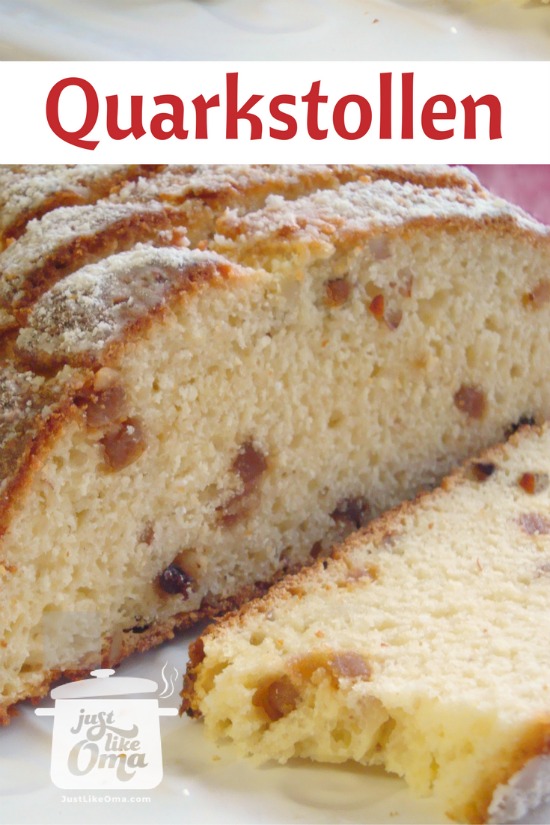 ---
Try this slow cooker roast beef and you'll be amazed at how much this tastes like rouladen WITHOUT the work.

Learn how to cook pork hocks, anytime you want something traditionally German and wonderfully delicious! A hearty meal for any time of the year!
---
The Good News!
"All right then, the Lord himself will give you the sign. Look! The virgin will conceive a child! She will give birth to a son and will call him Immanuel (which means 'God is with us')."
Isaiah 7:14 (NLT)