Oma's German Lebkuchen Recipe ❤️
➤ by Oma Gerhild Fulson
FTC Disclosure: Making a purchase via a link on the page? I may earn a small commission on the transaction - at no added cost to you. Thanks!
This Lebkuchen recipe is such an easy German Christmas recipe to make. It's made in one bowl, baked, decorated, and then cut. But the results ... the house smells like I'm back in Germany.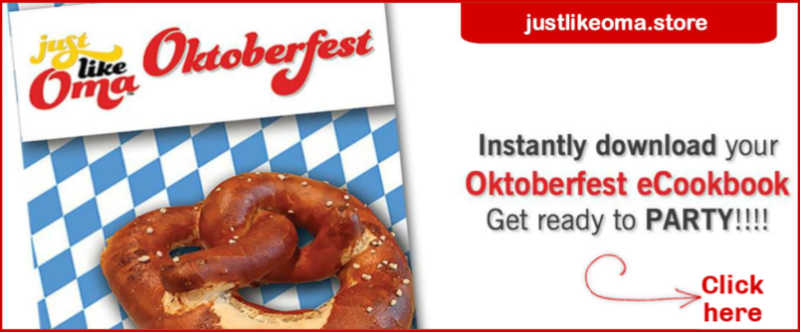 Memories ... working in the kitchen together with Mutti, making all those delicious Christmas German recipes. I love Christmas ... and the wonderful memories of time spent together with Mutti and my sisters. 
---
Can't find Lebkuchen Spice?

For the traditional Lebkuchen spice, you'll need to go to a German deli or order it online. If not, can use "pumpkin pie" or "gingerbread" spice.
There are slight differences, but they are similar enough and the final result will still be delicious.
OR ... Make your own Lebkuchen Spice!
If you don't have access to Lebkuchen spice, you can make your own by mixing together the following ground spices and adding this to the recipe.
Lebkuchen Spice Mixture ❤️

1 tbsp cinnamon
1 tsp cloves
¼ tsp each mace, coriander, cardamon, and ginger
⅛ tsp nutmeg
This quantity is equal to one package of Lebkuchen Spice Mixture. 
Oma says,
Now, it's time to pass on these traditions to the grandkids. This easy bar recipe is fun to make together. It's filled with spices, candied fruit, and nuts. Just to make it better, more are added on top for decoration.
And that's where the fun comes in. The granddaughters use scissors to cut the candied fruit. Using that and nuts, they get creative making the tops look so pretty.
The taste? Similar to gingerbread, only better, I think! It's one of those bar cookie recipes that are a must in my German recipes file.
Oma's German Lebkuchen Recipe ❤️
Ingredients:
1 egg

2 tbsp oil

½ cup brown sugar, packed

⅓ cup honey

⅓ cup molasses

2 cups flour, all-purpose

1 tbsp Lebkuchen spice (see above how to make your own)

½ tsp baking soda

½ cup chopped almonds

½ cup mixed candied fruits and peels, finely chopped

1 egg white

1½ cup powdered sugar

1 tbsp lemon juice

diced mixed candied fruits and peels for decorating
Instructions:
Preheat oven to 350°F.

Grease a 15" X 10" X 1" baking sheet.

In large mixer bowl, beat egg and oil. Add brown sugar and beat well.

Add honey and molasses. Mix well.

Mix together flour, pumpkin pie spice, and baking soda. Add to egg mixture and beat till well mixed.

Stir in almonds and candied fruit and peel. Dough will be very thick.

Spread in baking pan. Use back of spoon to spread, dipping spoon in water so that dough doesn't stick to spoon.
Bake for 15 - 23 minutes or until done.

With a sharp knife, score into bars immediately upon removing from oven by just cutting through the top crust.

With mixer, in small bowl, beat egg white, powdered sugar and lemon juice until smooth.

Spread icing over warm bars. Decorate with candied fruit. Cool completely.

Cut through completely at the score marks to cut into individual bars.

Makes about 32.

Leave a comment about this recipe or ask a question?
Pop right over to my private Facebook group, the Kaffeeklatschers. You'll find thousands of German foodies, all eager to help and to talk about all things German, especially these yummy foods. 
I pop in all the time as well, to chat and to answer questions. 
Meet with us around Oma's table, pull up a chair, grab a coffee and a piece of Apfelstrudel, and enjoy the visit.
*  *  *  *  *
Thinking of starting your own Handmade Business?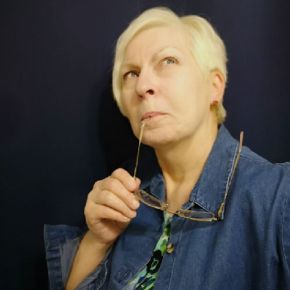 This Oma KNOWS you CAN do it.
How do I know?
Well, if I can do it, anyone can.
I've even figured out how I can help you.
I've teamed up with my own business coach, Renae Christine (yes, do google her!), to bring you this free workshop. After you watch it, ask me any questions and I'll gladly answer them.
Don't hesitate. I'm not sure how long Renae will keep this free workshop available.
PS:  Yes, Renae really is as amazing as all the reviews say.
PPS: Yes, the course is for handmade items, but I've used it successfully for my cookbooks. I know others are using her methods for services, direct sales, and even a local ice cream bar & grill that's constantly selling out. You've nothing to lose by taking a look ... and a whole bunch to gain.
*  *  *  *  *
Want nutritional information for a recipe?
Copy and paste the ingredient list and the number of servings into Calorie Count. 
It will give you an approximate calculation.

Need help doing conversions
between cups and grams or any such thing?
Use this site to give you all the different conversions for the different types of ingredients. 
---
PIN this ...
---
These German cookie recipes in English are quick and simple recipes to delight your family and friends.

My homemade chicken rice soup recipe is one you're sure to make often. Why? 'Cause it's so easy and so good. Make a huge batch that'll feed a crowd. Or, just so you can enjoy leftovers.
---
Words to the Wise
"For the despondent, every day brings trouble; for the happy heart, life is a continual feast."
Proverbs 15:15 (NLT)