Oma's German Cookie Recipes ❤️
➤ by Oma Gerhild Fulson
FTC Disclosure: Making a purchase via a link on the page? I may earn a small commission on the transaction - at no added cost to you. Thanks!
German cookie recipes, aka Kekse or Plätzchen, are the BEST! Crispy, crunchy, buttery, rich, soft, chewy, light, or airy. All are easy to make and will satisfy every sweet tooth! Some of these recipes have been modified to make them healthier, less expensive, and faster. Included are cookies that are traditional for holidays, but they are also a treat throughout the year. 


Above are German Gingerbread Cookies, known as Lebkuchen, and enjoy these for Christmas. ❤️And, find many more choices below.


---
Top 10 Baking Tips for Cookies
Measure accurately
Use unsifted all-purpose flour, unless otherwise stated
Use large eggs and unsalted butter, unless otherwise stated
Chill dough for cut-out cookies before rolling out
Use parchment paper to line baking sheets
Don't use dark cookie sheets
Cool baking sheets between use
Leave 2 inches between cookies
Check at minimum baking time ~ don't over-bake
Cool cookies completely before icing
German Cookie Recipes ... what could be more wunderbar. Quick German recipes at their finest!

---
---
---
Some of my Favorite Cookies ...
Let me tell you about my favorites. I usually make these Almond Bars at Christmas AND when I'm in the hurry to make something very "German-ish".  
I'm not really too sure where the original recipe came from, but I've been making them for years and years.

With the added almond flavoring (my way of creating that marvellous marzipan taste), these are so delicious and so pretty to look at as well. A definite KEEPER!
Take, for example, my recipe for gingersnaps. It's a combination from a traditional German recipe and "from another Oma's recipe" -- the resulting cookies are the ones my boys grew up with.
These are cookies your kids will love to help with. My boys enjoyed helping by squishing the dough balls with a fancy cut-crystal glass.
Oma says,
These are all easy-to-make cookies, so get out your mixer and start baking recipes that are sure to be a hit!

Oma's Easy German Cookie Recipes ❤️
German Flours vs American Flours
Your recipe calls for German flours and you don't live in Germany? What can you do? Check out this post and you can still enjoy a Kaffeeklatsch, just like Oma!
Leave a comment about this recipe or ask a question?
Pop right over to my private Facebook group, the Kaffeeklatschers. You'll find thousands of German foodies, all eager to help and to talk about all things German, especially these yummy foods. 
I pop in all the time as well, to chat and to answer questions. 
Meet with us around Oma's table, pull up a chair, grab a coffee and a piece of Apfelstrudel, and enjoy the visit.
*  *  *  *  *
Thinking of starting your own Handmade Business?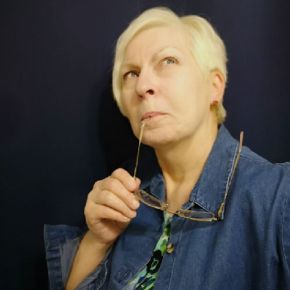 This Oma KNOWS you CAN do it.
How do I know?
Well, if I can do it, anyone can.
I've even figured out how I can help you.
I've teamed up with my own business coach, Renae Christine (yes, do google her!), to bring you this free masterclass. After you watch it, ask me any questions and I'll gladly answer them.
Don't hesitate. I'm not sure how long Renae will keep this free masterclass available.
PS:  Yes, Renae really is as amazing as all the reviews say.
PPS: Yes, the course is for handmade items, but I've used it successfully for my cookbooks. I know others are using her methods for services, direct sales, and even a local ice cream bar & grill that's constantly selling out. You've nothing to lose by taking a look ... and a whole bunch to gain.
*  *  *  *  *
Oma's Cookbooks (downloadable & print)
*  *  *  *  *
Want nutritional information for a recipe?
Copy and paste the ingredient list and the number of servings into Calorie Count. 
It will give you an approximate calculation.

Need help doing conversions
between cups and grams or any such thing?
Use this site to give you all the different conversions for the different types of ingredients. 
---
Pin the following post so you can quickly find what type of flour to use when you're pulling out your flour sifter, baking pans, and the rest of your ingredients to make your German cookies!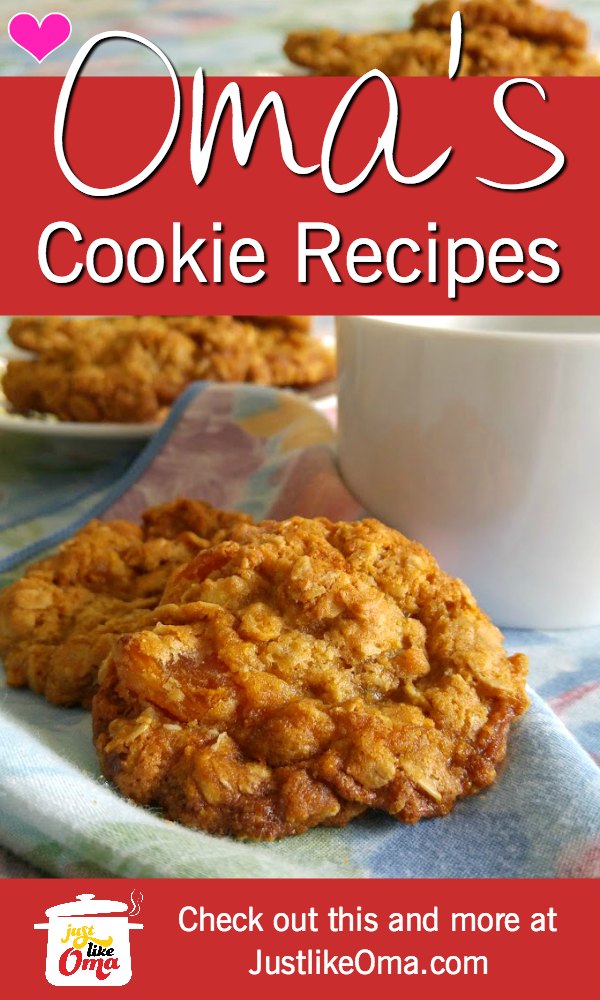 ---
Try this slow cooker roast beef and you'll be amazed at how much this tastes like rouladen WITHOUT the work.

Learn how to cook pork hocks, anytime you want something traditionally German and wonderfully delicious! A hearty meal for any time of the year!
---
Make every day a PEACE-filled day!
"Give all your worries and cares to God, for He cares for you."
1 Peter 5:7