Oma's Easy Sugar Cookie Recipe ❤️

➤ by Oma Gerhild Fulson
FTC Disclosure: Making a purchase via a link on the page? I may earn a small commission on the transaction - at no added cost to you. Thanks!
My easy sugar cookie recipe, aka Zuckerplätzchen, can easily be adapted to meet all your needs. That's exactly what my Facebook Fan, Melissa McInnes, did. Her Christmas cookies, shown below, were made with this recipe. Delicious and easy! That's why these are included on my Quick German Recipes site!
It's an easy dessert recipe I loved using when our boys were young. They enjoyed using the cookie cutters, and anything else that would work, to create something special. 

Then would come the decorating. Icing and sprinkles and chocolate chips and raisins and nuts and M & M's and lots of LOVE ... that's what makes these German cookies so special.
Oma's Easy Sugar Cookie Recipe ❤️
Ingredients:
2 cups all-purpose flour
1½ tsp baking powder
¼ tsp salt
⅓ cup shortening
6 Tbsp butter
¾ cup granulated sugar
1 egg
1 Tbsp milk
1 tsp almond extract
Instructions:
Preheat oven to 375° F.
Stir flour, baking powder, and salt together. 
In a large mixing bowl, beat butter and shortening and then add sugar and beat till fluffy. 
Add egg, milk, and almond extract, and beat well. Add flour mixture and beat till well mixed. Divide dough in half. Cover and chill at least 3 hours or till easy to handle.
Roll dough ⅛ inch thick. Cut with cookie cutters. Place on an ungreased cookie sheet. Bake for 7 - 8 minutes or till done. Remove and cool. 
Decorate as desired.
Makes about 3 - 4 dozen, depending on size.

Decorating Ideas:
Melt some chocolate chips and drizzle over cookies. Or, dip half of cookie into melted chocolate.

Simple dust with powdered (icing) sugar

Make an icing by mixing together 1½ cups powdered sugar with 1 - 2 Tbsp milk. Add food coloring and stir till well mixed. Brush on cookies. 

Put either melted chocolate or icing into a small baggie. Snip off the corner and pipe decoration on cookies.

Sandwich two cookies together with marmalade.
Learn how to make sugar cookies and wow your family!
These are perfect for holidays, since you can use cutters that match the occasion. Certainly fun to make with the kids, letting them choose the shapes and decorations.
---
Some more German Cookies ...
*  *  *  *  *
Want nutritional information for a recipe?
Copy and paste the ingredient list and the number of servings into Calorie Count. 
It will give you an approximate calculation.

*  *  *  *  *
Need help doing conversions between cups and grams or any such thing?
Use this site to give you all the different conversions for the different types of ingredients. 
*  *  *  *  *
Thinking of starting your own Handmade Business?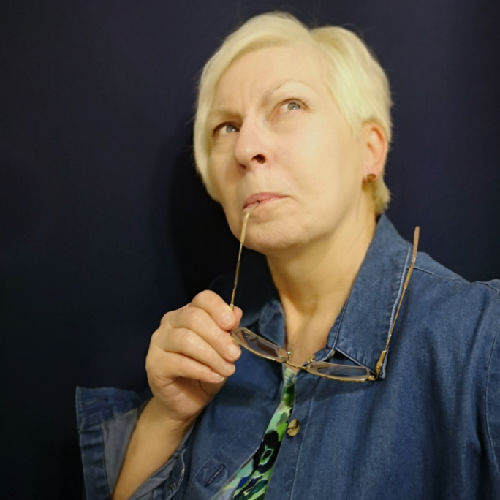 This Oma KNOWS you CAN do it.
How do I know?
Well, if I can do it, anyone can.
I've even figured out how I can help you.
I've teamed up with my own business coach, Renae Christine (yes, do google her!), to bring you this free masterclass. After you watch it, ask me any questions and I'll gladly answer them.
Don't hesitate. I'm not sure how long Renae will keep this free masterclass available.
PS:  Yes, Renae really is as amazing as all the reviews say.
PPS: Yes, the course is for handmade items, but I've used it successfully for my cookbooks. I know others are using her methods for services, direct sales ,and even a local ice cream bar & grill that's constantly selling out. You've nothing to lose by taking a look.
*  *  *  *  *
Oma's Cookbooks (downloadable & print)
---
Pin the following post so you can quickly make these sugar cookies to enjoy with your German meals at Oma's. Get out your flour sifter, cookie sheets, and the rest of your ingredients ... and start baking!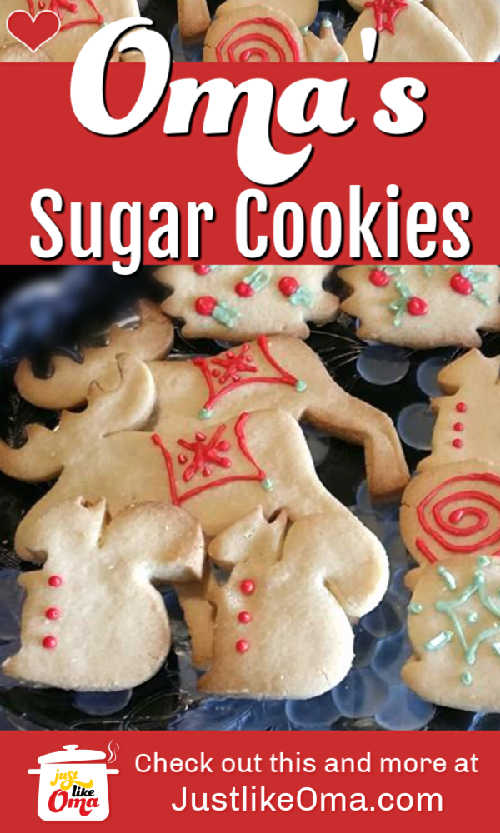 ---
Make every day a day of TRIUMPH!
". . . but even greater is God's wonderful grace and His gift of righteousness, for all who receive it will live in triumph over sin and death through this one man, Jesus Christ."
Romans 5:17 (NLT)