Mutti's Fricasseed Fish

➤ by Oma Gerhild Fulson
What's fricasseed fish, aka Fischfrikassee?
It's poached fish served in a cream sauce - a delicious way to cook cod, haddock, or sole!
Fricasseeing is a method of cooking whereby you cut meat or fish into pieces and then stew in gravy.
In this recipe, the fish is poached in a stock and then the stock is used to make a creamy gravy.
There's just something about having gravy that's so German!
Serve this with rice or boiled potatoes and cucumber salad for a traditional German meal.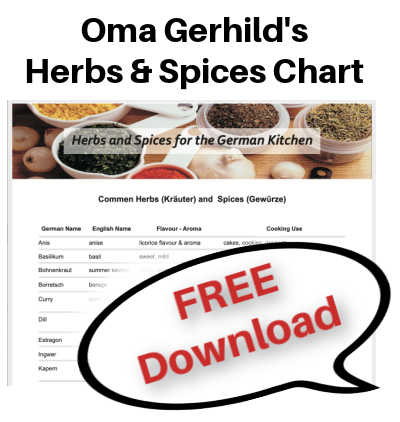 Ready to make this fricasseed fish?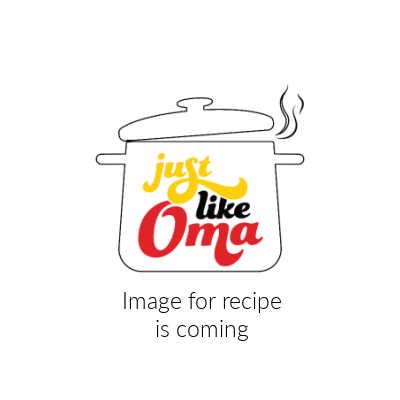 Mutti's Fricasseed Fish Recipe

Fricasseed fish, aka Fischfrikassee, is poached fish served in a cream sauce - a delicious way to cook cod, haddock, or sole!
Prep Time


15 minutes


Cook Time


30 minutes


Total Time

45 minutes

Servings:

Makes 4 - 6 servings
Ingredients:
1¾ lbs fish fillets
1 carrot, chopped
1 leek, chopped
1 celery stalk, chopped
1 onion, quartered
3 peppercorns
1 bay leaf
½ lemon or 1 tbsp lemon juice
3 tbsp butter
1 small onion, finely chopped
¼ cup flour
½ cup half-and-half cream
salt, pinch sugar
½ can sliced mushrooms (Mutti LOVED mushrooms!)
dill to garnish
Instructions:
Put chopped carrot, leek, quartered onion, peppercorns, bay leaf, ½ tsp salt, and lemon into large saucepan. Add four cups of water and stir. Bring to boil, cover, and simmer about 15 minutes. Remove from heat.
Place fish fillets into liquid in saucepan. Bring to gentle simmer and poach for about 10 minutes.
Carefully remove fish and set aside.
Strain poaching liquid and set aside.
In large saucepan, melt butter. Add onion and sauté until lightly browned.
Stir in flour until smooth. Add 2½ cups strained poaching liquid and cream. Cook 5 minutes, stirring constantly.
Add mushrooms. Season with salt and sugar.
Cut fish into large pieces. Carefully place fish in sauce without breaking. Spoon sauce over fish. Garnish with chopped dill.
Notes/Hints:

Use cod, sole, or haddock fillets
Add ½ cup white wine to stock when poaching fish
Add 1 tbsp capers and small can of asparagus tips with the mushrooms
*  *  *  *  *

Unless otherwise noted recipe, images and content © Just like Oma | www.quick-german-recipes.com

---
There's something absolutely mouth-watering about having a German meat-and-potato dinner. Get Oma's revised collection of her favorites in German Meat Dishes.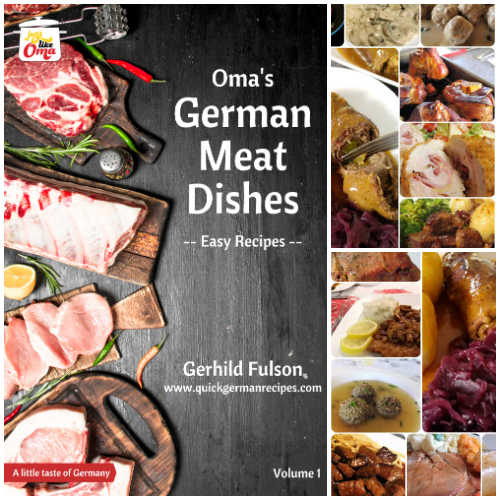 Take a peek at all Oma's eCookbooks. They make sharing your German heritage a delicious adventure!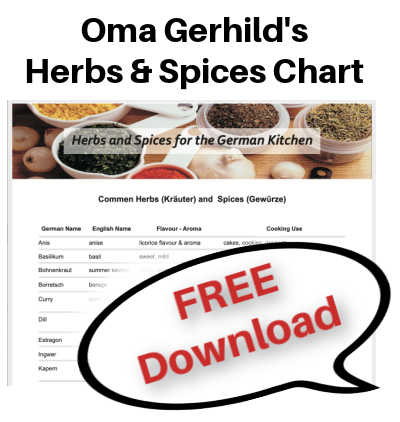 Leave a comment about this recipe or ask a question?

Pop right over to my private Facebook group, the Kaffeeklatschers. You'll find thousands of German foodies, all eager to help and to talk about all things German, especially these yummy foods. 
Meet with us around Oma's table, pull up a chair, grab a coffee and a piece of Apfelstrudel, and enjoy the visit.

Oma's Cream Roll recipe, Biskuitrolle, is the German version of a Swiss roll or jelly roll. Filled with whipped cream and studded with berries, this is an easy-to-make treat anytime of the year.

Make this pan roasted carrot recipe when you're wanting quick and easy carrots just like this German Oma makes them. Similar to oven roasted, just quicker. YUM!

Cooking green beans, German-style, makes a wonderful side dish for almost any meal. Cooking the grüne Bohnen till just tender with a creamy white sauce is so traditional and so lecker!
*  *  *  *  *
Words to the Wise
"As a face is reflected in water, so the heart reflects the real person."
Proverbs 27:19 (NLT)