Oma's Best Apple Crisp Recipe❤️
➤ by Oma Gerhild Fulson
FTC Disclosure: Making a purchase via a link on the page? I may earn a small commission on the transaction - at no added cost to you. Thanks!
This is the best apple crisp recipe with oatmeal that I've found Juicy, easy, healthy, quick - what more could one want? The usual way of making apple crisp uses all-purpose flour and quick-cooking oats. For healthier I began using whole wheat flour and old-fashioned rolled oats. Not only healthier, but this German-style apple dessert has a nuttier taste. Delicious!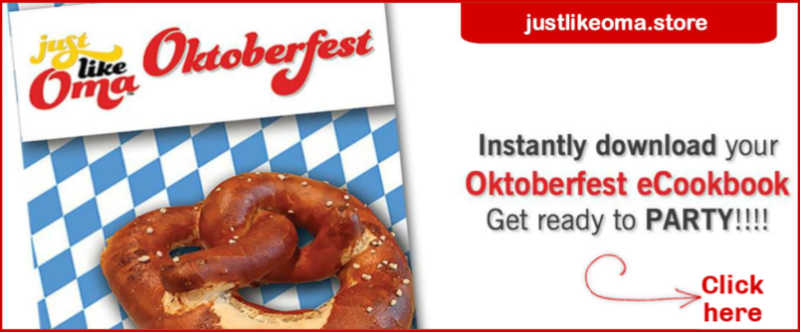 Check below why I say this is my Germanized version for this all-American Apple Crisp!
---
German?
This is my "Germanized" version. I love marzipan -- something so traditionally German. Adding almond flavoring to almost anything baked gives it that "marzipan-y" taste!

I added a bit of almond flavoring to the melted butter in order to distribute it well in the crumbly topping. Wow, what an improvement! For me, this now becomes a German recipe for apple crisp! Why not give it a try?
Sugar?
Depending on the sweetness of the apples, you can omit the added sugar to the apples and lower the amount of brown sugar in the topping. As a treat, instead of the sugar added to the apples, I've drizzled about 2 Tbsp of maple syrup over instead. Then to the oat mixture, I've added ½ cup chopped almonds. Pecans work great as well.
Apples?

When choosing apples, the best are those with a nice sweet-tart balance.

Sometimes a mixture of apple varieties makes for a super delicious treat.

Some varieties to try, either alone or in combination are Cortlands, Empire (which are a cross between a Red Delicious and McIntosh), Mutsu or Crispin, Golden Delicious, Honeycrisp, and Jonathan.

The Granny Smith (my favorite eating apple) is very crisp and quite tart. I particularly like to use it in a mixture of apples for this recipe for apple crisp.
Oma says,
As you can see, recipes with apples can be altered so easily by changing the apples and the methods of sweetening them.
The final dessert, even when using the same recipe, can be different every time if you want.

Oma's Best Apple Crisp Recipe❤️
Ingredients:
4 - 5 large apples, peeled and sliced (for types, see below)

¼ cup granulated sugar (if needed)
1 tbsp lemon juice
⅔ cup whole wheat flour
⅓ cup brown sugar
⅔ cup rolled oats
⅛ tsp salt
⅓ cup butter, melted
½ tsp almond extract (to taste)
Instructions:
Preheat oven to 350°F.
Mix ¼ cup sugar and lemon juice with apple slices. Pour into 8-inch baking dish.
Mix rest of the ingredients together until crumbly. Sprinkle over fruit.
Bake until apples are tender and crumbs are browned, about 40 minutes.
Serve warm or cold - serves 4
Hints:
Sprinkle cinnamon over apples.
Serve with whipped cream or ice cream - Yummy! This makes this the BEST apple crisp recipe there is!
All-purpose flour can be used instead of whole wheat.
You can also use a 9-inch round casserole dish.

Leave a comment about this recipe or ask a question?
Pop right over to my private Facebook group, the Kaffeeklatschers. You'll find thousands of German foodies, all eager to help and to talk about all things German, especially these yummy foods. 
I pop in all the time as well, to chat and to answer questions. 
Meet with us around Oma's table, pull up a chair, grab a coffee and a piece of Apfelstrudel, and enjoy the visit.
*  *  *  *  *
Thinking of starting your own Handmade Business?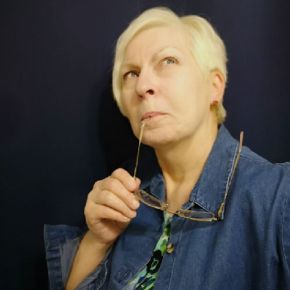 This Oma KNOWS you CAN do it.
How do I know?
Well, if I can do it, anyone can.
I've even figured out how I can help you.
I've teamed up with my own business coach, Renae Christine (yes, do google her!), to bring you this free workshop. After you watch it, ask me any questions and I'll gladly answer them.
Don't hesitate. I'm not sure how long Renae will keep this free workshop available.
PS:  Yes, Renae really is as amazing as all the reviews say.
PPS: Yes, the course is for handmade items, but I've used it successfully for my cookbooks. I know others are using her methods for services, direct sales, and even a local ice cream bar & grill that's constantly selling out. You've nothing to lose by taking a look ... and a whole bunch to gain.
*  *  *  *  *
Want nutritional information for a recipe?
Copy and paste the ingredient list and the number of servings into Calorie Count. 
It will give you an approximate calculation.

Need help doing conversions
between cups and grams or any such thing?
Use this site to give you all the different conversions for the different types of ingredients. 
---
PIN this ...
---
These German cookie recipes in English are quick and simple recipes to delight your family and friends.

My homemade chicken rice soup recipe is one you're sure to make often. Why? 'Cause it's so easy and so good. Make a huge batch that'll feed a crowd. Or, just so you can enjoy leftovers.
---
Words of Wisdom
"Spouting off before listening to the facts is both shameful and foolish."
Proverbs 18:13 (NLT)