Germany - Mother's Day ~ Muttertag ❤️

➤ by Oma Gerhild Fulson
FTC Disclosure: Making a purchase via a link on the page? I may earn a small commission on the transaction - at no added cost to you. Thanks!
In Germany, Mother's Day is observed with much celebration. Traditionally, Muttertag as it is known in German, is celebrated on the second Sunday in May unless it falls on Pfingsten (Pentecost). Then it is celebrated on the first Sunday.

Originally a celebration of mothers who produced children for the Vaterland, (Father's land), it was first observed in 1922. Medals, das Mutterkreuz, were awarded to these Moms.

In 1933, it became an official German holiday and became a celebration of gratitude to mothers by their children instead.
A tradition that is still seen today is the wearing of a white carnation in remembrance of a mother that has died or the wearing of a red carnation in honor of a mother that is still living.
In Germany, Mother's Day gift-giving is traditional with flowers, chocolates, and perfume being the norm.
Taking Mom out to brunch or dinner is part of the way of honoring her. However, much more special is when the kids prepare the brunch or dinner for Mom.
Therefore Mother's Day brunch ideas and Mother's Day dinner ideas are hot topics to research. Easy and delicious are the requirements because Mom is special and is deserving of something very special.
We loved to make our Mutti a special breakfast when we were little. Not sure anymore what we made, but we always tried to include some fresh cut tulips from the garden.
It's interesting because "what we sow, we reap." My children also did the same for me, cutting tulips and flowering almond branches to decorate my breakfast table.
Below are some ideas of how to make Mom's day very special.
---
Mothers Day Brunch Ideas
Serve a Brunch buffet with a variety of buns, breads, and rolls. Making your own Sweet Rolls would be a treat.
Serve plates with "German cold cuts" (variety of deli meats) and different types of German cheeses. Include a veggie tray and a fruit tray.
Apple Oven Pancake, a souffle-like pancake served hot from the oven, would be a real treat to include.
For a more substantial brunch, traditional Hoppel Poppel and a Lettuce Salad would be ideal additions.
For dessert, Rote Grütze would be a traditional finish to the meal. Serve this with cream and fresh strawberries to decorate.
Use your best china, crystal, and linens and decorate the table with fresh flowers.
---
Mothers Day Dinner Ideas
Serve a dinner that includes Mom's favorite dishes but that's easy to make.
If Rouladen are Mom's favorite, either make them or my easier version called Flatladen, just as delicious but quicker to make.
Serve these with Potato Dumplings and Red Cabbage.
Dessert could be either Eis und Heiss or a traditional Rote Grütze.
Use your best china, crystal, and linens and decorate the table with fresh flowers.
---
Leave a comment about this recipe or ask a question?
Pop right over to my private Facebook group, the Kaffeeklatschers. You'll find thousands of German foodies, all eager to help and to talk about all things German, especially these yummy foods. 
I pop in all the time as well, to chat and to answer questions. 
Meet with us around Oma's table, pull up a chair, grab a coffee and a piece of Apfelstrudel, and enjoy the visit.
*  *  *  *  *
Thinking of starting your own Handmade Business?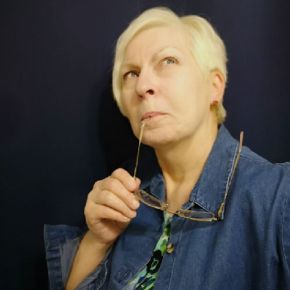 This Oma KNOWS you CAN do it.
How do I know?
Well, if I can do it, anyone can.
I've even figured out how I can help you.
I've teamed up with my own business coach, Renae Christine (yes, do google her!), to bring you this free masterclass. After you watch it, ask me any questions and I'll gladly answer them.
Don't hesitate. I'm not sure how long Renae will keep this free masterclass available.
PS:  Yes, Renae really is as amazing as all the reviews say.
PPS: Yes, the course is for handmade items, but I've used it successfully for my cookbooks. I know others are using her methods for services, direct sales, and even a local ice cream bar & grill that's constantly selling out. You've nothing to lose by taking a look ... and a whole bunch to gain.
*  *  *  *  *
Oma's Cookbooks (downloadable & print)
*  *  *  *  *
Want nutritional information for a recipe?
Copy and paste the ingredient list and the number of servings into Calorie Count. 
It will give you an approximate calculation.

Need help doing conversions
between cups and grams or any such thing?
Use this site to give you all the different conversions for the different types of ingredients. 
---
---
Try this slow cooker roast beef and you'll be amazed at how much this tastes like rouladen WITHOUT the work.

Learn how to cook pork hocks, anytime you want something traditionally German and wonderfully delicious! A hearty meal for any time of the year!
---
Words to the Wise
"Ears to hear and eyes to see -- both are gifts from the Lord."
Proverbs 20:12 (NLT)