Oma's International Food Recipes
➤ by Gerhild Fulson
➤ As an Amazon Associate, I earn from qualifying purchases.

Trying out international food recipes and doing them in an easy and quick way is a fun way to learn about the different cultures of the world. This is an interesting way of experimenting with unusual foods and culinary methods. 
Even though much of my cooking is German, it's so much fun to try out what's enjoyed in other countries.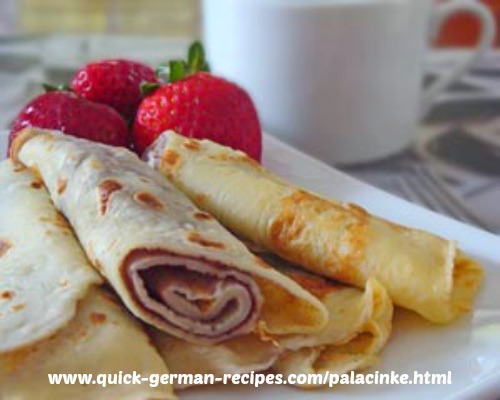 Melania's Austrian Palacinkas
Often my daughters-in-love will introduce something new at our family dinners -- French, Mexican, or something totally blended from various countries.
I've been totally blessed at the new church we've been attending. It's called Victory International Church in Hamilton, Ontario. And that's exactly what it is. With over 80 nations represented, it's a complete multicultural experience every time we get together. (The Praise and Worship is amazing!)
Want to know which recipes are Oma's favorites? Grab your copy of her very favorite recipes in Favorite German Recipes eCookbook.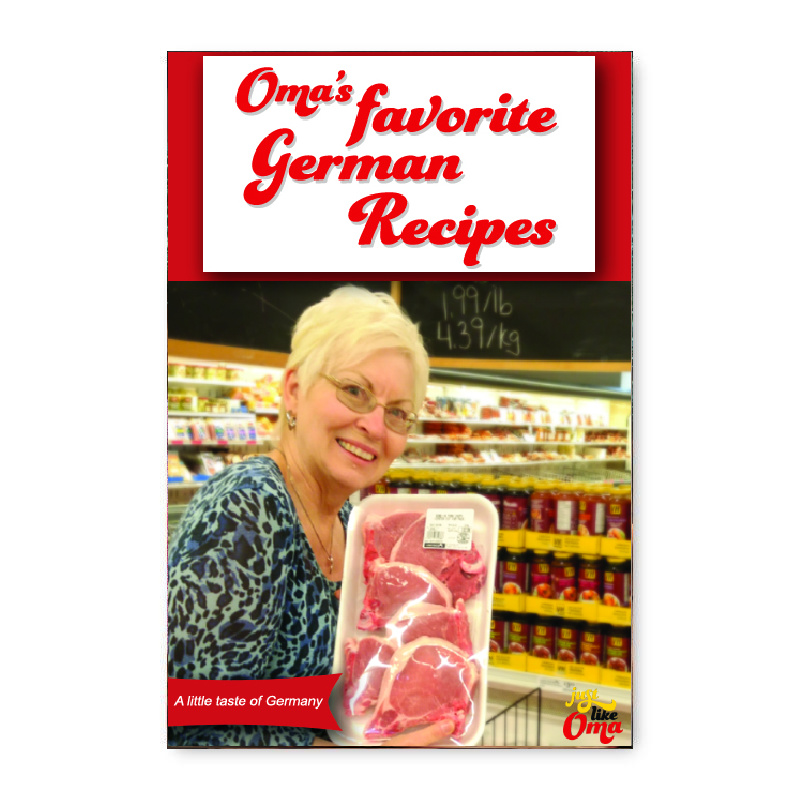 Take a peek at all Oma's eCookbooks. They make sharing your German heritage a delicious adventure!

It's so fun to invite (we have German) or be invited for dinner. We've tried foods we never thought we'd have, made in the traditional ways. Just the past few months we've had Laotian, Guyanese, Filipino, Kenyan, Ghanaian, and Scottish foods.
It was so interesting when we were having Kenyan foods, that I recognized Ugali, a recipe that had been sent in to me by Dan last year.
---
An eclectic mix of party foods is a sure way to please everyone. OR, have theme nights - go around the world, starting of course with Germany, then France, then Mexico, then China, etc. 
Especially at parties, combining international food recipes makes a delicious buffet. For some ideas of festive foods from around the world, do check out All About Cuisines. This is a fun way to introduce different tastes and flavors to your family and friends.
Recipes from around the World
Share your International Food Recipes with us
I'm sure you have some special dishes you make when you have company. Something that is typical from your childhood that brings back memories of the country you grew up in.
I find that when I have company over, they expect a German meal. Even though I live in Canada, it's what they hope they're going to get.
How about you. Do you have something special you can share with us?
Perhaps it's a main dish, a dessert, or a party dip? Even include a photo if you have one. Let's see if we can get recipes from around the world.

Share YOUR Best Foreign Food!
Do you have a favorite foreign food? French, Italian, Mexican, Chinese, Ghanaian, Swiss, etc.? Share it with us!
Recipes from Other Visitors
Click below to see contributions from other visitors to this page...

Leave a comment about this recipe or ask a question?

Pop right over to my private Facebook group, the Kaffeeklatschers. You'll find thousands of German foodies, all eager to help and to talk about all things German, especially these yummy foods. 
Meet with us around Oma's table, pull up a chair, grab a coffee and a piece of Apfelstrudel, and enjoy the visit.

Wurstsalat ... a traditional meat salad from southern Germany. In the north, it's Fleischsalat. Both are wonderfully different and utterly delicious! Perfect party pairing.

Making rhubarb syrup has never been so easy, or so tasty. The best part- you get two in one. A syrup and a butter. Both equally as lecker as the other.

This cheesy green bean casserole recipe is a must have to add to your weeknight dinner menu. It's one of those easy side dish recipes that's really filling and can be made quickly!
*  *  *  *  *
Words to the Wise
"Tainted wealth has no lasting value, but right living can save your life."
Proverbs 10:2 (NLT)