How to Roast Almonds

➤ by Oma Gerhild Fulson
FTC Disclosure: Making a purchase via a link on the page? I may earn a small commission on the transaction - at no added cost to you. Thanks!
When you know how to roast almonds, aka Geröstete Mandeln, at home, you can make any of your recipes that include nuts better. 
Roasting them crisps them and heightens the flavor.  Roasted almonds are just more delicious than raw ones.
You can use them in desserts, sprinkled in vegetable dishes - especially green beans -- and even just to eat the way they are.
Roasting or toasting almonds is easy - the only thing you need to do is to stay in the kitchen to make sure you don't let them burn. You'll need to keep your eyes on them because you don't want them getting too dark.
Once you take them out of the oven, they will continue to roast a bit more before they cool down.

How to Roast Almonds

Instructions:
Preheat oven to 350°F.

Put the raw nuts on un-greased baking sheet.

Place in the oven and stir about every 5 - 10 minutes.

Depending how dark you want the nuts will determine how long they stay in the oven. (usually about 20 minutes)

Once cooled, chop them, grind them, or leave whole.
Hints:
If you buy slivered or slices almonds, you can roast them the same way. Be careful they don't burn. They will only take a few minutes.

To avoid losing flavor or toughening them, do not over-roast. As the nuts cool, they tend to become darker and crisper.

---
Make sure that they are completely cold before you store them. If you seal them in a container too soon, you'll find condensation in the container and the nuts will become soft.

By the way, this is the same way how to roast nuts such as hazelnuts, pecans, walnuts. Just be careful how long -- don't overdo it.

Looking for some yummy breads?
*  *  *  *  *
Thinking of starting your own Handmade Business?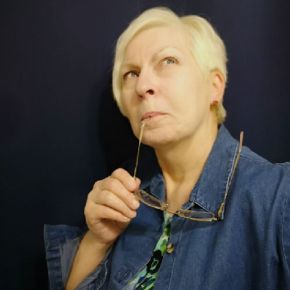 This Oma KNOWS you CAN do it.
How do I know?
Well, if I can do it, anyone can.
I've even figured out how I can help you.
I've teamed up with my own business coach, Renae Christine (yes, do google her!), to bring you this free masterclass. After you watch it, ask me any questions and I'll gladly answer them.
Don't hesitate. I'm not sure how long Renae will keep this free masterclass available.
PS:  Yes, Renae really is as amazing as all the reviews say.
PPS: Yes, the course is for handmade items, but I've used it successfully for my cookbooks. I know others are using her methods for services, direct sales, and even a local ice cream bar & grill that's constantly selling out. You've nothing to lose by taking a look ... and a whole bunch to gain.
*  *  *  *  *
Oma's Cookbooks (downloadable & print)
*  *  *  *  *
Want nutritional information for a recipe?
Copy and paste the ingredient list and the number of servings into Calorie Count. 
It will give you an approximate calculation.

Need help doing conversions
between cups and grams or any such thing?
Use this site to give you all the different conversions for the different types of ingredients. 
---
---
Words to the Wise
"As iron sharpens iron, so a friend sharpens a friend."
Proverbs 27:17 (NLT)