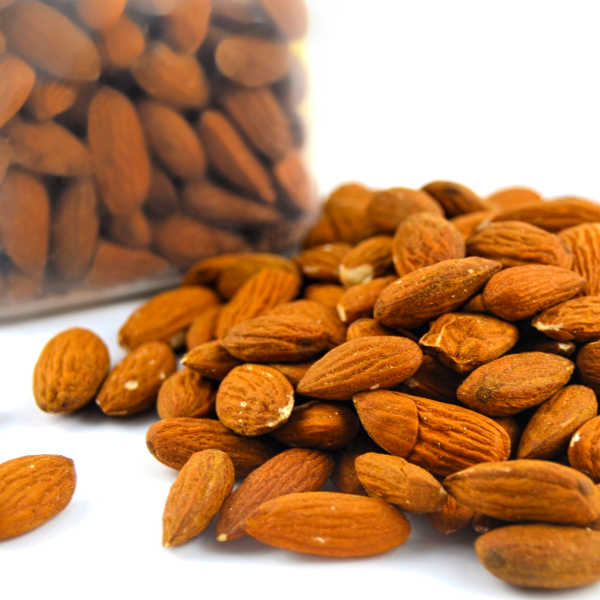 How to Roast Almonds

When you know how to roast almonds, aka geröstete Mandeln, at home, you can make any of your recipes that include nuts better. 
Roasting them crisps them and heightens the flavor.  Roasted almonds are just more delicious than raw ones.
Prep Time


5 minutes


Bake Time


20 minutes


Total Time

25 minutes

Instructions:
Preheat oven to 350°F. 
Put the raw nuts on un-greased baking sheet. 
Place in the oven and stir about every 5 - 10 minutes. 
Depending how dark you want the nuts will determine how long they stay in the oven. (usually about 20 minutes)
Once cooled, chop them, grind them, or leave whole.
Notes/Hints:

If you buy slivered or slices almonds, you can roast them the same way. Be careful they don't burn. They will only take a few minutes. 
To avoid losing flavor or toughening them, do not over-roast. As the nuts cool, they tend to become darker and crisper.
*  *  *  *  *

Unless otherwise noted recipe, images and content © Just like Oma | www.quick-german-recipes.com