Oma's German Noodles & Rice ~ Nudeln und Reis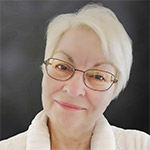 by: Gerhild Fulson  /  Cookbook Author, Blogger, German Oma!
German noodles, aka Nudeln, make kid-friendly dinners, especially the German version of "Mac and Cheese" called Käsespätzle. 
This was among the quick, easy pasta recipes my Mutti would make. Packaged dry spätzle noodles (THE traditional German noodles) were not available when we lived in northern Ontario. So Mutti needed to make these from scratch.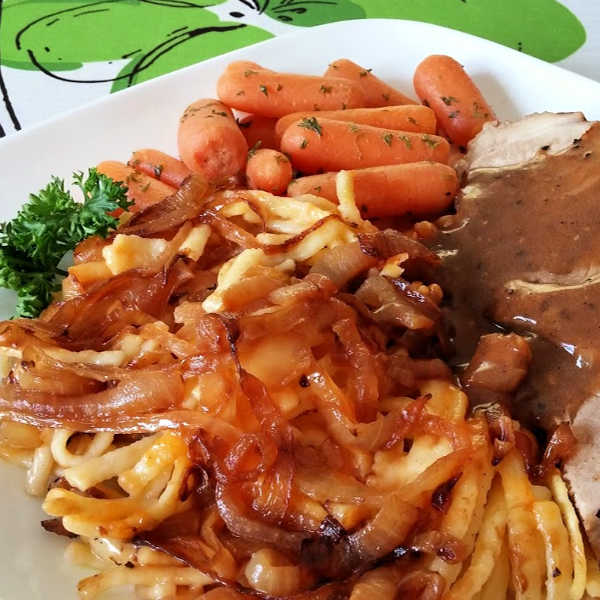 Käsespätzle - a German version of Mac and Cheese - only BETTER!
German rice, aka Reis, is also an easy side dish. Whenever Mutti made this, I used to think we were eating Chinese food. I didn't realize that it was used much in Germany as well. Now, I really like making it in my Instant Pot pressure cooker. So easy and so PERFECT.

---
Potatoes and dumplings are the most popular starches served throughout most of Germany. But, there are differences depending upon regions. Since my Mutti  came from the Berlin area, we grew up with lots of potatoes. Having noodles and rice were not that common.
However, in southern Germany (is it because they're closer to Italy?) noodles and pasta are very common, especially the famous Spätzle. 
Need that "all's good with the world" feeling? Comfort food will do that. Get your copy of Oma's German favorites in her Comfort Foods e-Cookbook.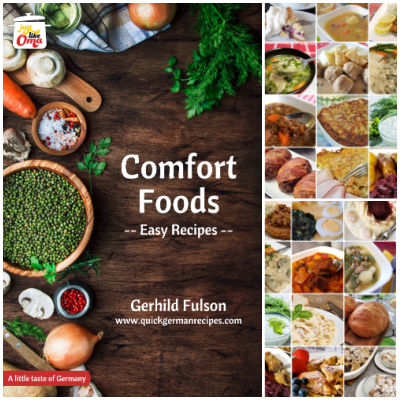 Take a peek at all Oma's eCookbooks. They make sharing your German heritage a delicious adventure!
When cooking spaghetti, cook some extra for another dinner. Use the extra in a Baked Spaghetti dish. This is an easy vegetarian meal, but it also tastes great with some leftover meat added. Smoked German sausage would be a wonderful addition!
Want to learn how to make noodles? They is an interesting recipe for "Schupfnudeln" meaning "finger noodles" that uses potatoes in the dough.
Delicious! I first encountered these very different noodles at a high-class restaurant overlooking the vineyards in the Erlenbach area. They were served with wild deer and mushrooms. Ahhhh . . . German food!
Oma says,
I used to think we were eating 'Italian' when Mutti cooked noodles, thinking that noodles and pasta were the same thing. The basic difference is that noodles contain eggs. 

It wasn't till I travelled to Germany that I realized how popular noodles are, especially in the southern part of the country. There, the main starch used with meals is some type of noodle.
And, that's what Mutti often did as well. When we came home for lunch on schooldays, we'd often had some sort of noodle dish. Mutti would add just a bit of meat left over from dinner the night before, put a can or two of veggies in. Finished.
Oma's German Noodles & Rice Recipes
Leave a comment about this recipe or ask a question?

Pop right over to my private Facebook group, the Kaffeeklatschers. You'll find thousands of German foodies, all eager to help and to talk about all things German, especially these yummy foods. 
Meet with us around Oma's table, pull up a chair, grab a coffee and a piece of Apfelstrudel, and enjoy the visit.

Oma's Favorite Finds offer a range of Oma's favorite German-inspired must-have items that make cooking and entertaining more enjoyable, yummy, and efficient.

Indulge in Elegance: Small porcelain dessert bowls by Dowan for a pop of colour on your table and perfect for little desserts.

Discover the Easter traditions in Germany that will engage your senses and uplift your spirit. Ostern is a cultural celebration filled with delight, wonder, and yummy food.
*  *  *  *  *
PIN this ... 
Words to the Wise
"The path of the virtuous leads away from evil; whoever follows that path is safe."
Proverbs 16:17 (NLT)